The World Cancer Research Fund International ranks ethanol among seven cancers causing substances: oral cavity, throat, larynx, esophagus, colorectal, liver, and breast cancer in women. Previously, many people believe that drinking alcohol causes liver cancer only, but in reality it affects many organs in the body. Understanding the problem, Dr. Binh Tele_Clinic develops a special health screening package for drinkers with a comprehensive examination, tests that can detect early health problems to help patients prevent the disease caused by the alcohol.
DRINKER'S HEALTH SCREENING PACKAGE | GS-17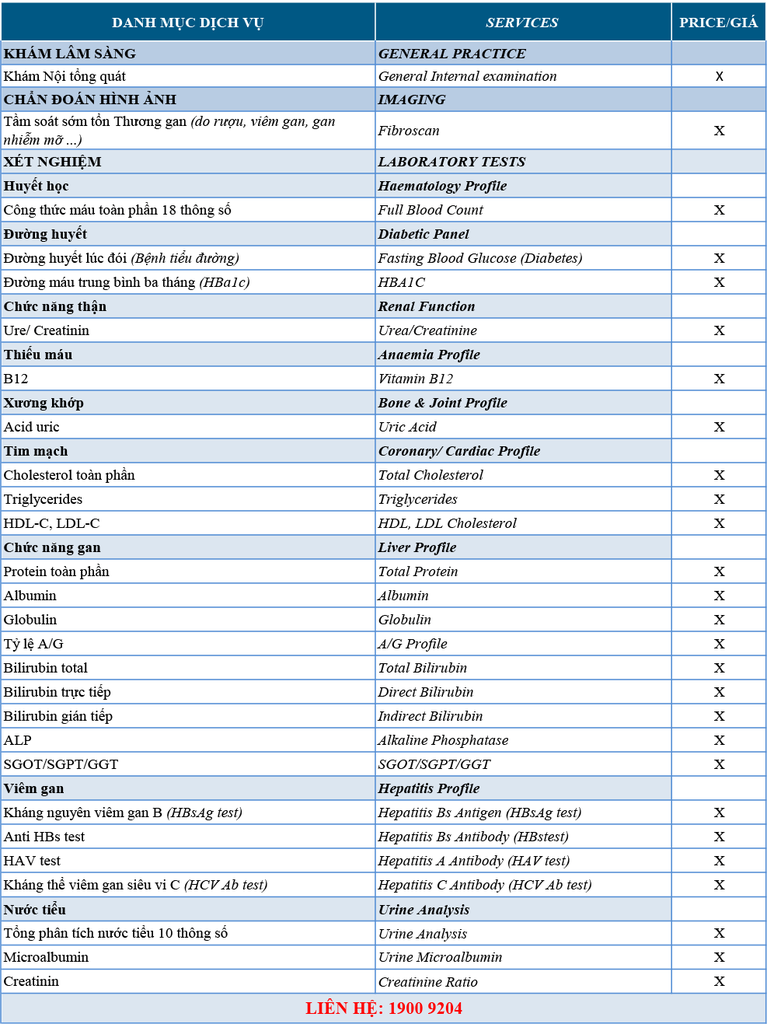 NOTE: The package includes general services for disease screening and detection. If abnormal things are detected, more services can be assigned additionally by doctors.
DR. BINH TELE_CLINIC
No 11-13-15 Tran Xuan Soan, Hai Ba Trung, Hanoi, Vietnam
Hotline : 19009204
Tel: 0243.622.77.99
Email: info@drbinh.com - Website: www.drbinh.com
Facebook: www.facebook.com/biquyetchamsocsuckhoe