With middle-aged and elderly, the resistance, the ability to absorb nutrients and the body function decline than before. The health care for them becomes ever more important. The health experts recommend that people aged 50 and older should get a medical examination at least every 6 months/time, for early detection of underlying illnesses such as cancer, cardiovascular disease, high blood pressure, lipid metabolism disorders, osteoporosis, etc., and prevention of common seasonal diseases. Health Screening for The Aged is the best way to detect the disease early and promptly treated effectively and save costs.
ELDERLY HEALTH SCREENING PAKAGE FOR WOMEN - GS-12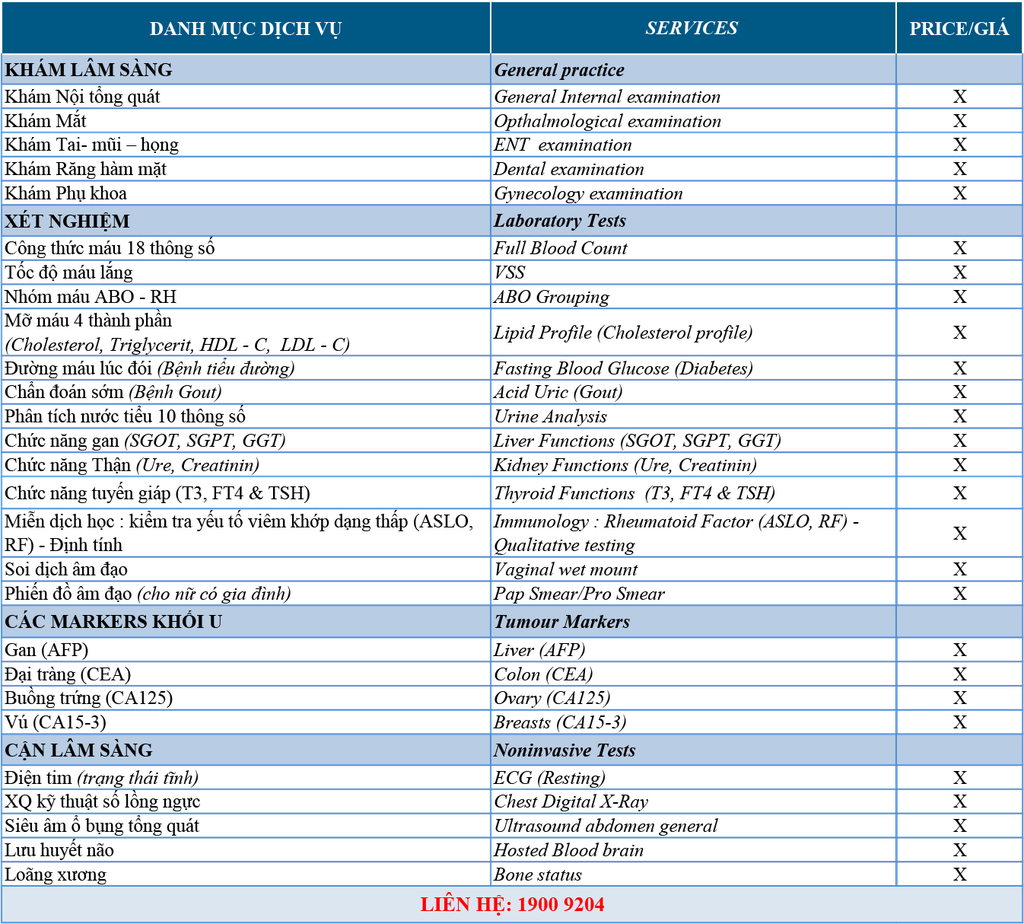 ELDERLY HEALTH SCREENING PAKAGE FOR MEN - GS-13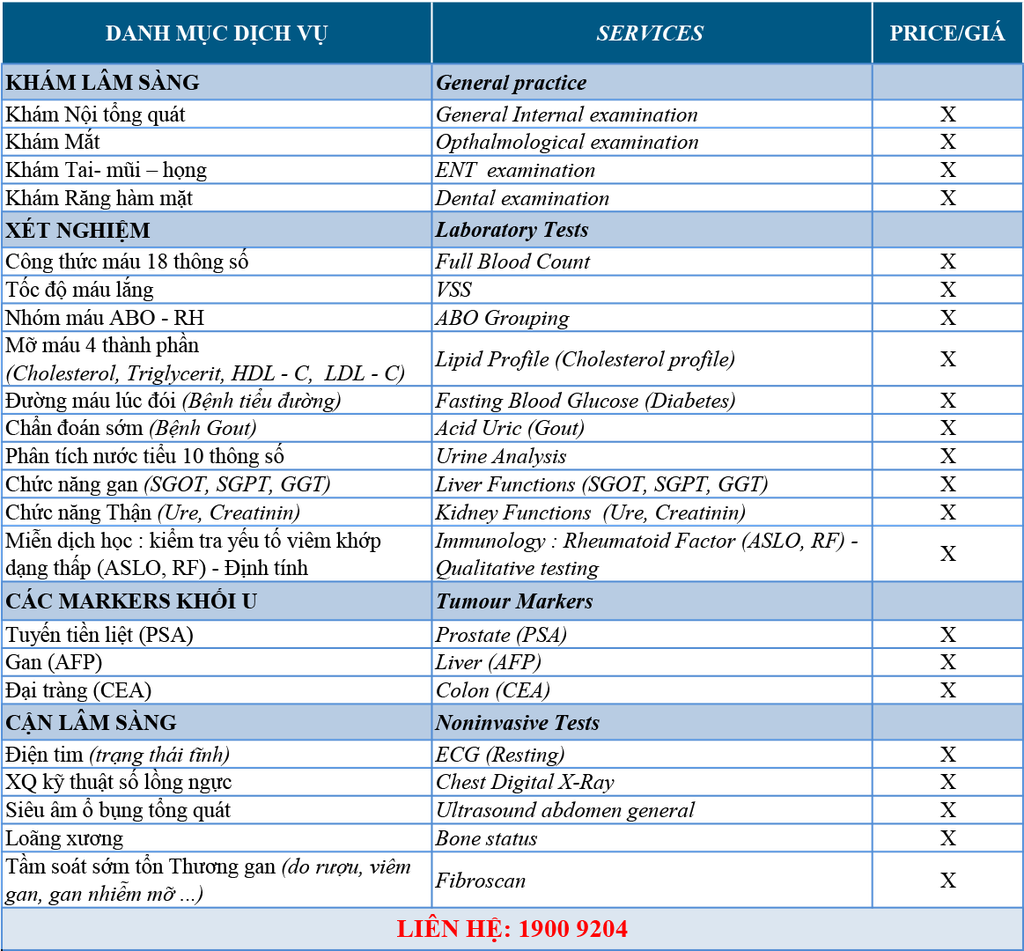 For detailed information, please contact us: 1900.9204
Notes:
- The package includes general services for disease screening and detection. If abnormal things are detected, more services can be assigned additionally by doctors.