In the modern life, stress from work pressure, smoking habits, drinking alcohol … have increasingly becoming popular which seriously affecting the health of the human body. According to the World Health Organization (WHO), noncommunicable diseases (NCDs), which result from unhealthy lifestyles, can kill 388 million people worldwide over the next decade. Noncommunicable diseases include diabetes, cardiovascular disease, high blood pressure, and chronic respiratory disease. In Vietnam, noncommunicable diseases account for 73% of total mortality. Understanding that, Dr.Binh Tele_Clinic launches HEALTH SCREENING LIFESTYLE RISK PACKAGE is one of the most specialized health packages which designed to help clients prevent, detect early disease risks and treat illness.
HEALTH SCREENING LIFESTYLE RISK PACKAGE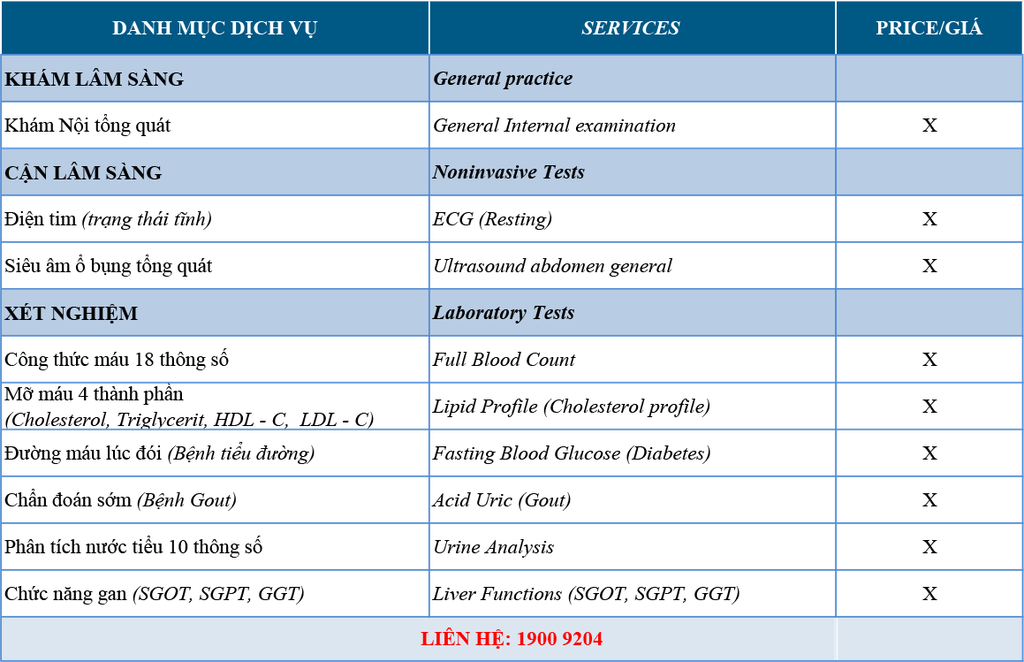 For detailed information, please contact us: 1900.9204
Notes:
- The package includes general services for disease screening and detection. If abnormal things are detected, more services can be assigned additionally by doctors.