Normal menopause begins when women reach the age of 40 to 50. The period of menopause can last at least from 5 to 7 months or may extend from 1 to 2 years and even longer than 10 years. Many studies have shown that illnesses are related to the nervous, mental, psychological and even health status of women. Understanding this, Dr.Binh Tele_Clinic has launched a special health care package for premenopausal ladies to help them have more comfortable and happier life.
HEALTH SCREENING PREMENOPAUSAL LADIES' SPECIAL PACKAGE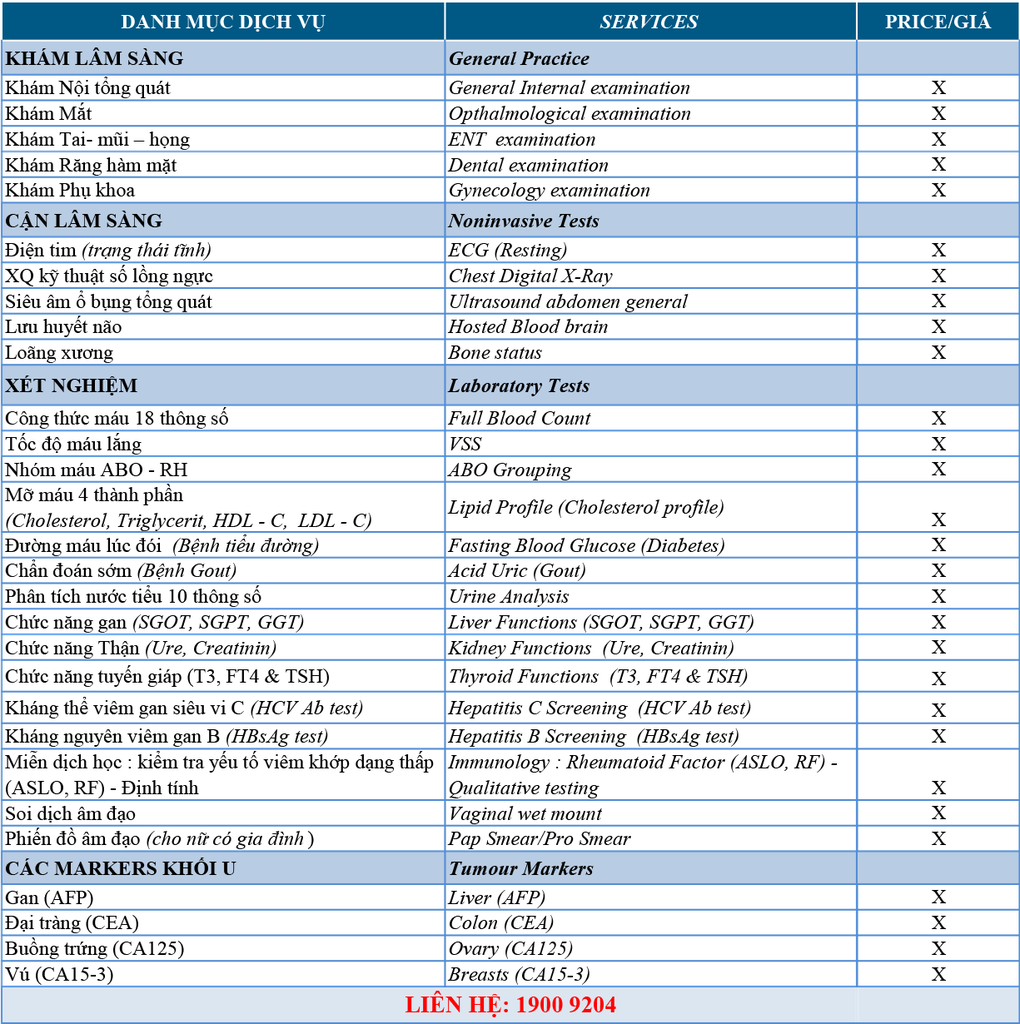 For detailed information, please contact us: 1900.9204
Notes:
- The package includes general services for disease screening and detection. If abnormal things are detected, more services can be assigned additionally by doctors.