One of the first things, your doctor will do is run blood tests to determine if there are
viral or bacterial reasons, to determine your immunity to certain diseases to help make sure your baby will remain safe during pregnancy (for any STIs, hepatitis, anemia, immunity against rubella, thyroid issue or other hormonal imbalance, …). Getting a genetic mark up for yourself and your partner to find out about any genetic or chromosome problems (some of these issues can lead to birth defects or
problems, such as colorblindness, cystic fibrosis, and sickle cell disease). One of the most common preconception tests is a physical exam to look at the health of your vagina, cervix, and surrounding areas,...
PRE-CONCEPTION HEALTH SCREENING PACKAGE | GS-14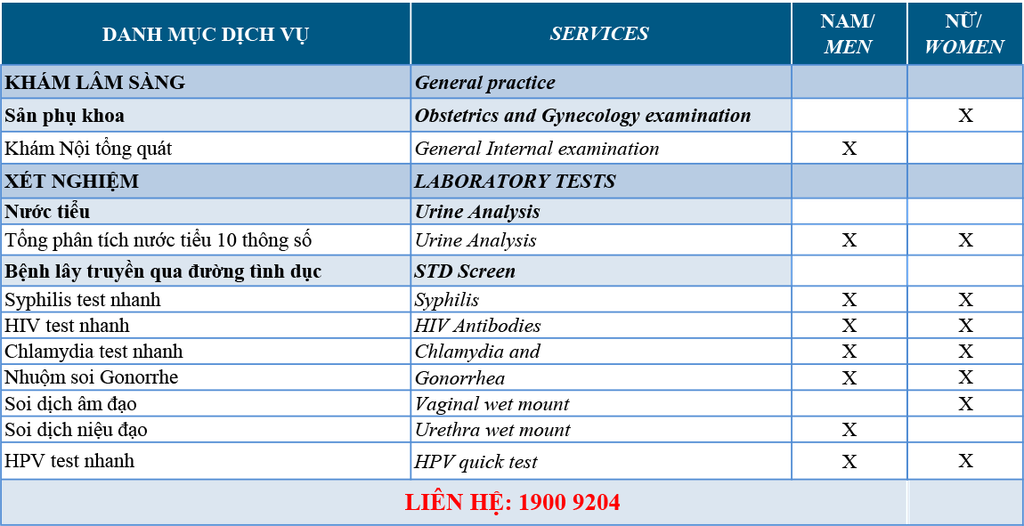 NOTE: The package includes general services for disease screening and detection. If abnormal things are detected, more services can be assigned additionally by doctors.
People who should do this package:
* Women - over 30 years old;
* Have family history of congenital anomalies such as Down syndrome,…;
* Have pregnancy complications including gestational diabetes, preterm labor,...;
* Have infected with the influenza virus, rubella, measles, chickenpox ... during early pregnancy;
* Have had more than 3 times of miscarriages;
* Exposure or working in radioactive environment (X-Ray, ...).
DR. BINH TELE_CLINIC
No 11-13-15 Tran Xuan Soan, Hai Ba Trung, Hanoi, Vietnam
Hotline : 19009204
Tel: 0243.622.77.99
Email: info@drbinh.com - Website: www.drbinh.com
Facebook: www.facebook.com/biquyetchamsocsuckhoe