According to the World Health Organization (WHO), cigarette smoke contains about 7,000 chemicals, of which
70 are carcinogens. The average life expectancy of smokers is shorter than those who do not smoke 5-8 years. Dr. Binh Tele_Clinic offers a special health package for smokers.
SMOKER'S HEALTH SCREENING PACKAGE | GS-18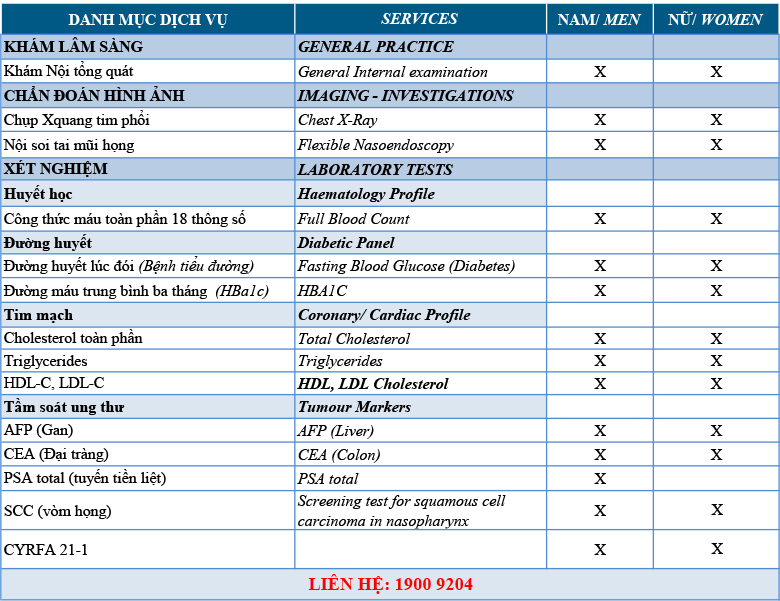 NOTE: The package includes general services for disease screening and detection. If abnormal things are detected, more services can be assigned additionally by doctors.
DR. BINH TELE_CLINIC
No 11-13-15 Tran Xuan Soan, Hai Ba Trung, Hanoi, Vietnam
Hotline : 19009204
Tel: 0243.622.77.99
Email: info@drbinh.com - Website: www.drbinh.com
Facebook: www.facebook.com/biquyetchamsocsuckhoe