Dr. Binh Tele_Clinic is one of the TOP general clinics in Hanoi. The clinic has built a diagnostic imaging department with a team of qualified doctors from major hospitals in Hanoi and a system of modern machinery and equipment. We offer medical imaging services such as Ultrasound, X-ray delivered by caring technologists that are certified with advanced registries and bring safety and comfort to customers.
1. X-ray
Dr. Binh Tele_Clinic owns Del-medical Linear MC150 Digital X-ray Machine imported directly from the US. The machine uses Flat Panel Varian /Toshiba Amorphous Silicon Flat Panel Detector and DelWorks image processing and acquisition software.
Modern X-ray machine system supports the diagnosis of many diseases:
+ Heart: evaluate the image, the size of the heart ball
+ Bone abnormalities: fracture, bone tumor, bone defect, inflammation, bud...
+ Joints: dislocation, osteoarthritis, joint space narrowing...
+ Spine: spondylolisthesis, scoliosis, bone spurs, ..
+ Observe the gas in the abdomen
+ Lungs: Tumor, inflammation, tuberculosis, effusion, pneumothorax, abscess...
+ Some other diseases: sinusitis, sinus polyps in the maxillofacial region
+ Monitor the development of the disease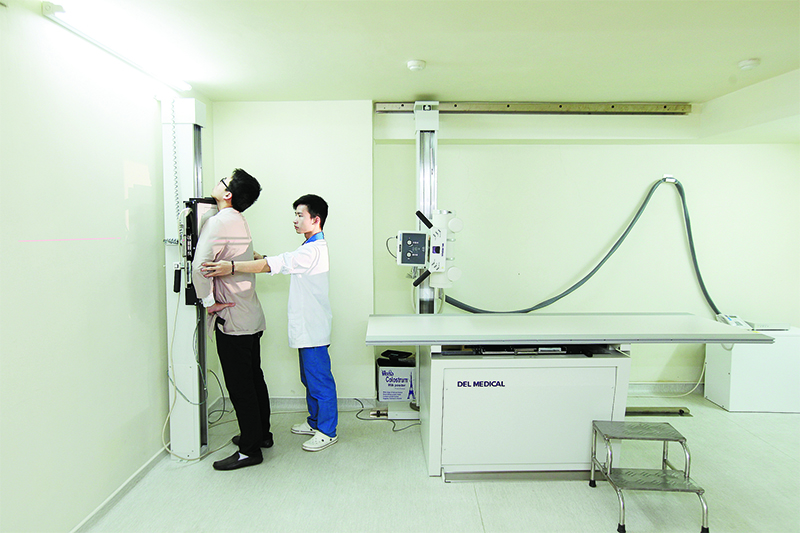 2. 4D Ultrasound
4D ultrasound at Dr. Binh Tele_Clinic uses Philips 4D ultrasound machine imported directly from the US for clear ultrasound image results through the 4D V6-2 block probe and the 4D 3V9-3v vaginal probe. With the help of a variety of probes and advanced signal processing and bandwidth digital beamforming technology, accurate image reproduction supports the diagnosis of many diseases:
+ Observe the image of the fetus in a clear, multi-dimensional way. Detecting abnormal signs in the fetus such as: missing toes, hands, cleft palate ... congenital malformations in the heart, brain ... down's disease.
+ Mammary glands: breast lumps, nipple discharge, abnormal changes in shape and size in the breast, lymph nodes under the armpit...
+ Thyroid: hyperthyroidism, hypothyroidism...
+ Knee joints: cartilage, joint effusion, osteoarthritis...
+ Diseases in some other parts: vascular, urinary, musculoskeletal, gynecological…
3. Dental x-ray machine
Dr. Binh Tele_Clinic has Villa (Italy) Rotograph evo D panoramic X-ray machine system to help observe images of the entire 2 upper and lower dental arches and the jawbone structure using the principle of tomography with beam ray passes through a narrow slit.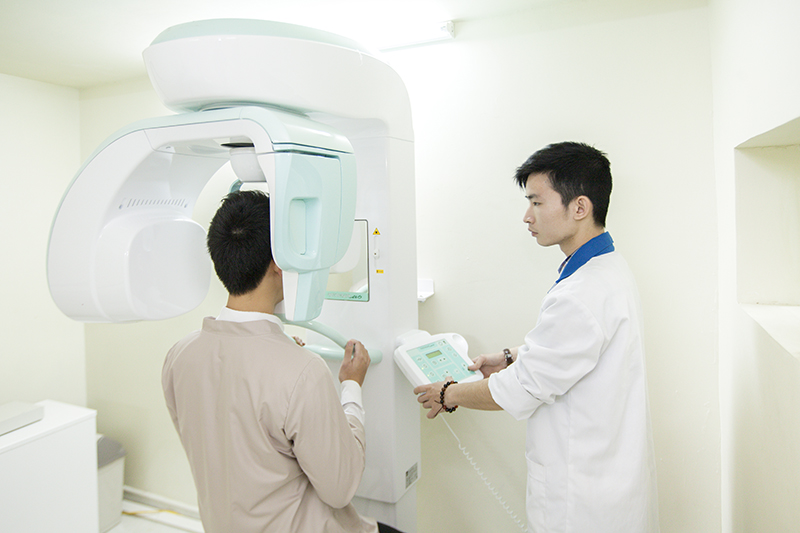 Pictures taken with a panoramic dental X-ray
4. Endoscopic
Application of endoscopy system at Dr. Binh Tele_Clinic has the ability to diagnose cancer early. Using an ultrasound probe close to the lesions to be probed helps diagnose and timely intervene in diseases of the gastrointestinal tract, hepatobiliary system, etc.
In particular, endoscopic techniques are capable of early detection of gastrointestinal cancers or tumors located deep in the abdomen.
Compared with imaging methods such as CT, X-ray, MRI, endoscopic ultrasound is more appreciated because of its ability to approach closely to the tissues to be examined. The ultrasound of the endoscope has the ability to assess the extent of tumor invasion and assess the stage of tumor growth in the body.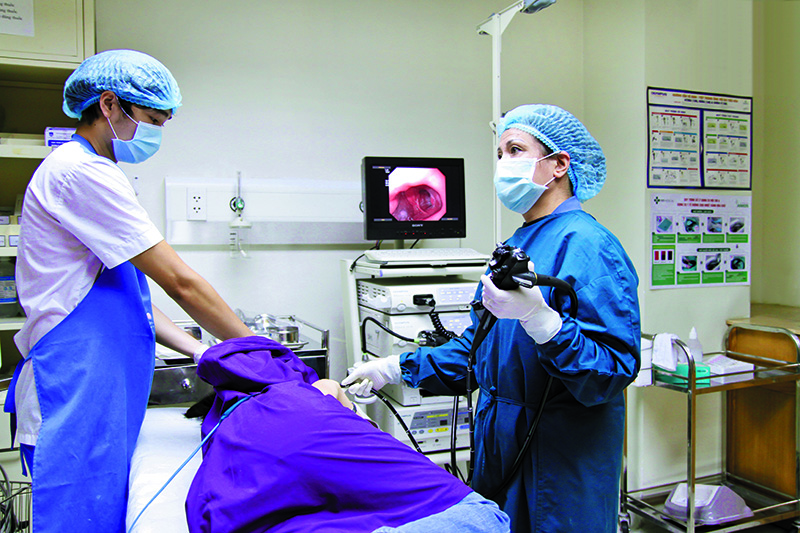 Gastric endoscopy images for patients at Dr. Binh Tele_Clinic
The team of experienced radiologists at Dr. Binh Tele_Clinic
Doctor Nguyen Manh Loi, 45-year-experienced radiologist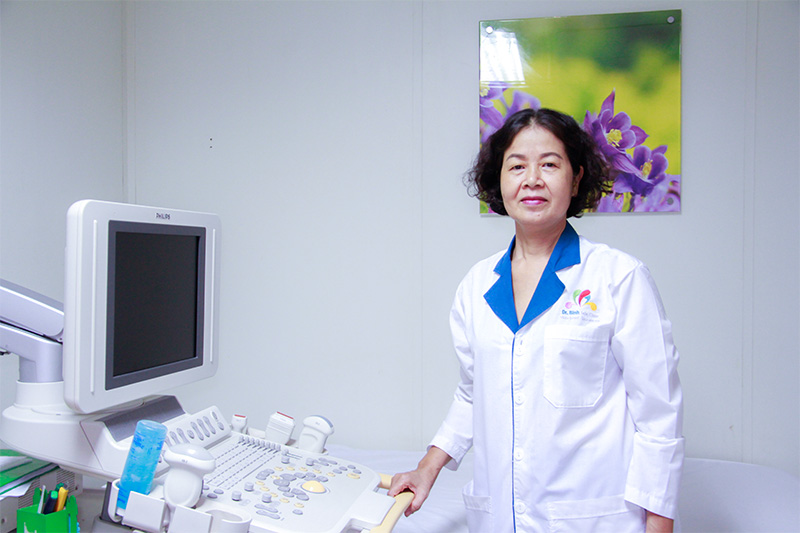 Experienced radiologist Nguyen Thi Khanh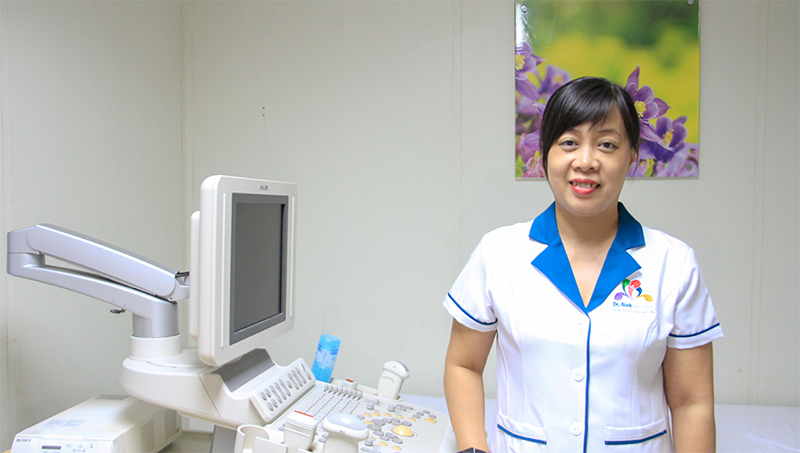 Good radiologist Nguyen Hong Hoa
DR. BINH TELE_CLINIC
No. 11-13-15 Tran Xuan Soan, Pham Dinh Ho Ward, Hai Ba Trung District, Hanoi
Hotline: 19009204
Email: info@drbinh.com – Website: www.drbinh.com
Facebook: fb.com/biquyetchamsocsuckhoe