Dr. Binh Tele_Clinic provides 24-hours outpatient remote care and 6-days a week clinical services. Our team of dedicated doctors, nurses and specialists provide a comprehensive suite of services to meet the requirements of the residential, businesses and industrial communities we serve.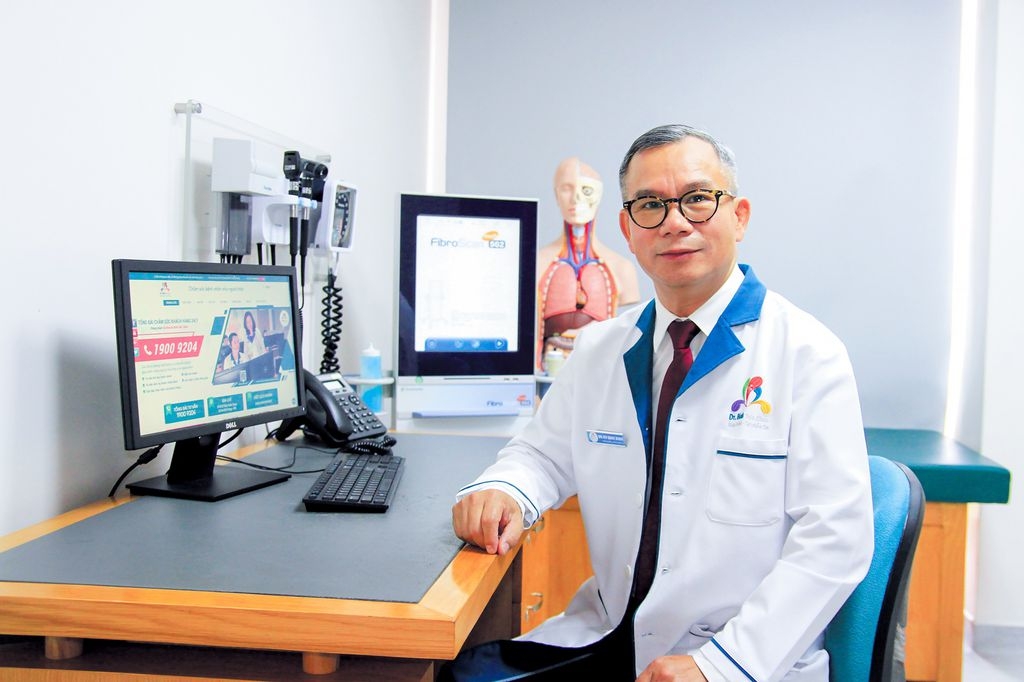 PhD, Senior Doctor, People's Doctor VU QUOC BINH - Chairman of Dr.Binh Tele_Clinic
Dr. Binh Tele_Clinic offers various benefits for customers:
1. International Quality
Ensure your healthcare meets international standards, thanks to:
Equipment following the American and European standards;

Always up-to-date diagnostic and treatment standards under the guidance of international professional associations;

Foreign-trained doctors, senior collaborators;

Paraclinical quality control, quality control and prevention of cross-drug interactions.
2. Cost Effective
Ensure the minimum cost of medical examination and treatment, maximum effectiveness, thanks to:
No waiting time;

Optimal prescription.
3. System Management
Ensures early detection and prevention of chronic and malignant diseases, thanks to:
HIS-PACS-LIS Lifetime Management System;

Fast detection of anomalies.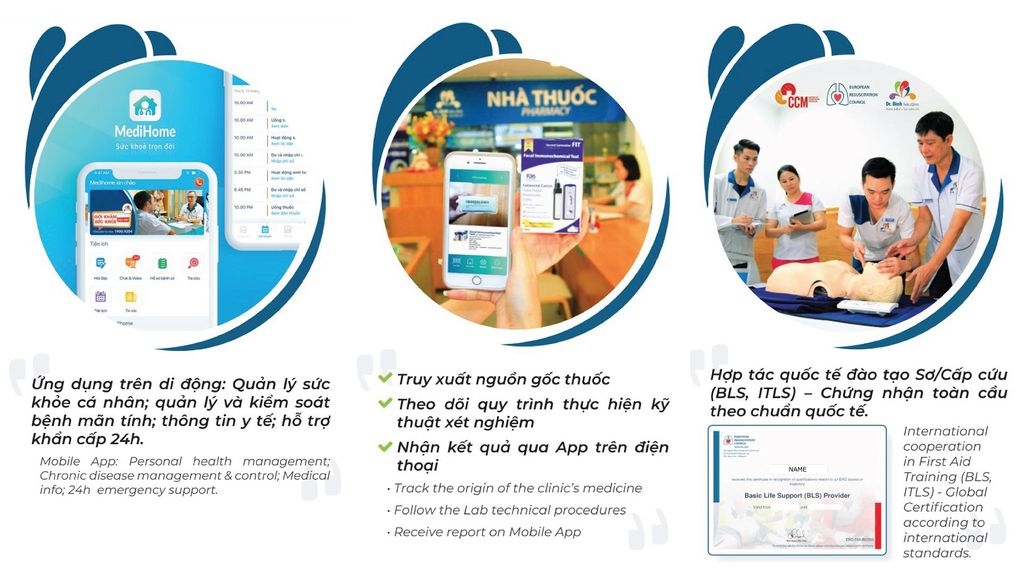 4. Connect Anytime, Anywhere
Ensure timely adjustment of prescription, consultation with Smart-Clinic and Medihome / 365 MediHome:
Immediately have test results, conclusions and prescriptions on your smartphone;

Look up the results of medical examination and treatment first;

See your doctor online or update health indicators for advice.
5. Environment Friendly
Ensure to minimize infection and cross-contamination in the medical environment, thanks to:
Infection control system;

Clean, beautiful and friendly infrastructure.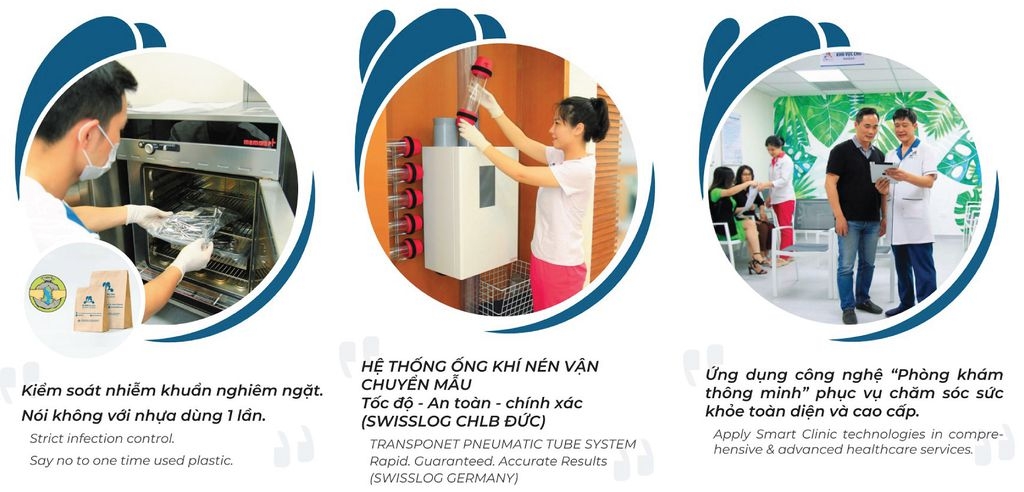 We understand that to ensure a good health (physically and mentally) is not always a quick journey, and our patients can continue their care by participating our MEDIHOME - one of our health care packages.
We are very proud to be the premier healthcare unit in Vietnam applied successfully new advanced technology (Fibroscan, Biochip Array,…) in preventative diagnostics in many areas such as Cardiovascular Disease, Respiratory Disease, Diabetes, Chronic Kidney Disease, Neurodegenerative Disease,…
Contact details:
DR. BINH TELE_CLINIC
No. 11-13-15 Tran Xuan Soan, Pham Dinh Ho Ward, Hai Ba Trung District, Hanoi
Hotline: 19009204
Email: info@drbinh.com - Website: www.en.drbinh.com
Facebook: www.facebook. com / biquyetchamsocsuckhoe