Get test result

Step 1: Download Medihome - Dr. Binh HERE
Step 2: Sign in with your phone number
Step 3: Touch RESULT fuction to get your Medical Record.
Hotline 19009204 ext 2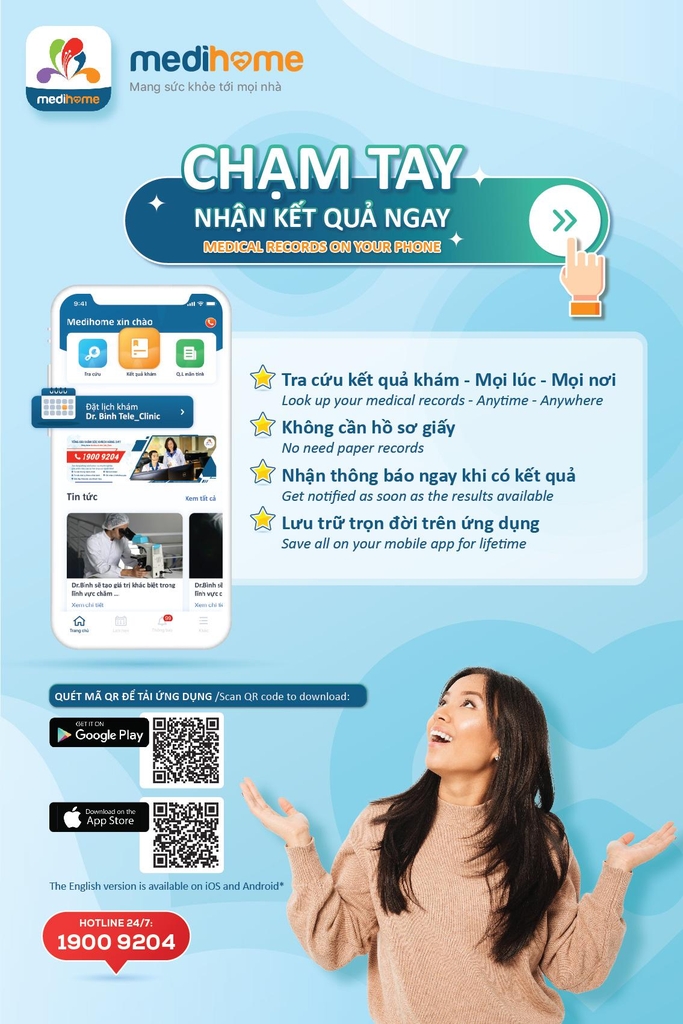 Note: The test result indicators on the app display according to the test results at the time of your implementation, not the final conclusion of the doctor. For any conclusions and medical advice, please consult directly with the doctor at the clinic.