Nearly 80% of people are diagnosed with cancer are at an advanced stage. Therefore, early comprehensive cancer screening is a very important factor for really effective cancer treatment.
Currently, the General Clinic Dr. Binh Tele_Clinic has deployed Intensive Cancer Screening Packages for both men and women with comprehensive and in-depth screening, examination and testing activities to detect Cancer at an early stage and improve recognition. awareness of the first signs of cancer to the general population.
With reasonable screening costs, the Intensive Cancer Screening Package for Men / Women at Dr. Binh Tele_Clinic includes items.
ADVANCED CANCER SCREENING PACKAGE FOR MALE & FEMALE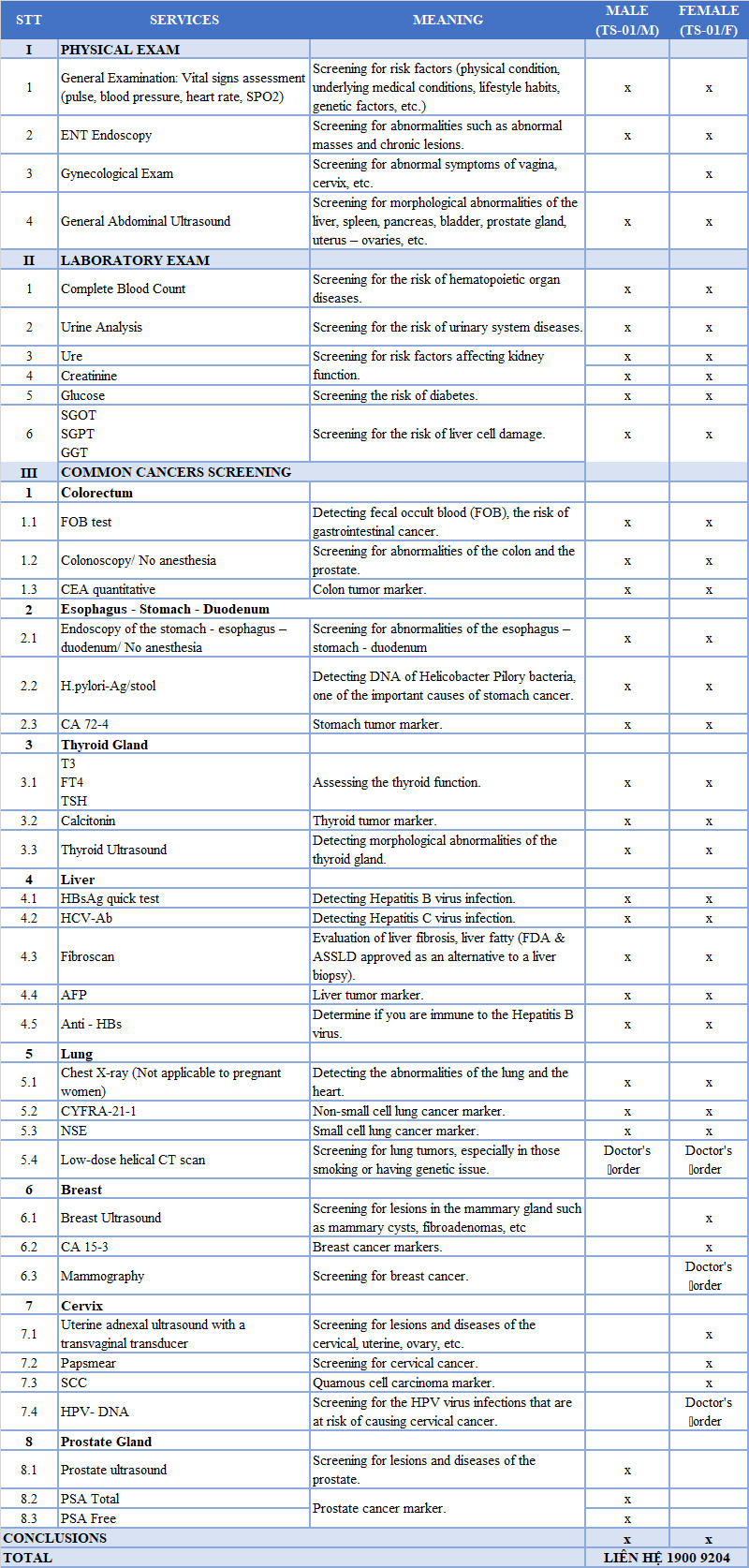 For detailed information, please contact us: 19009204
Notes:
- The package includes general services for cancer screening and detection. If abnormal things are detected, more services can be assigned additionally by doctors.