Pre-marriage health check-up helps young people who are going to get married confidently start a marriage with a satisfying and healthy sexual life, and prepare a healthy birth for your baby. Examining before marriage, young people could take general and obstetric check-ups, understand deeply the medical history of psychological disorders, infectious and genetic diseases, sexually transmitted infections, venereal diseases,

and infectious situations, etc.
PRE-MARRIAGE HEALTH SCREENING PACKAGE - P-08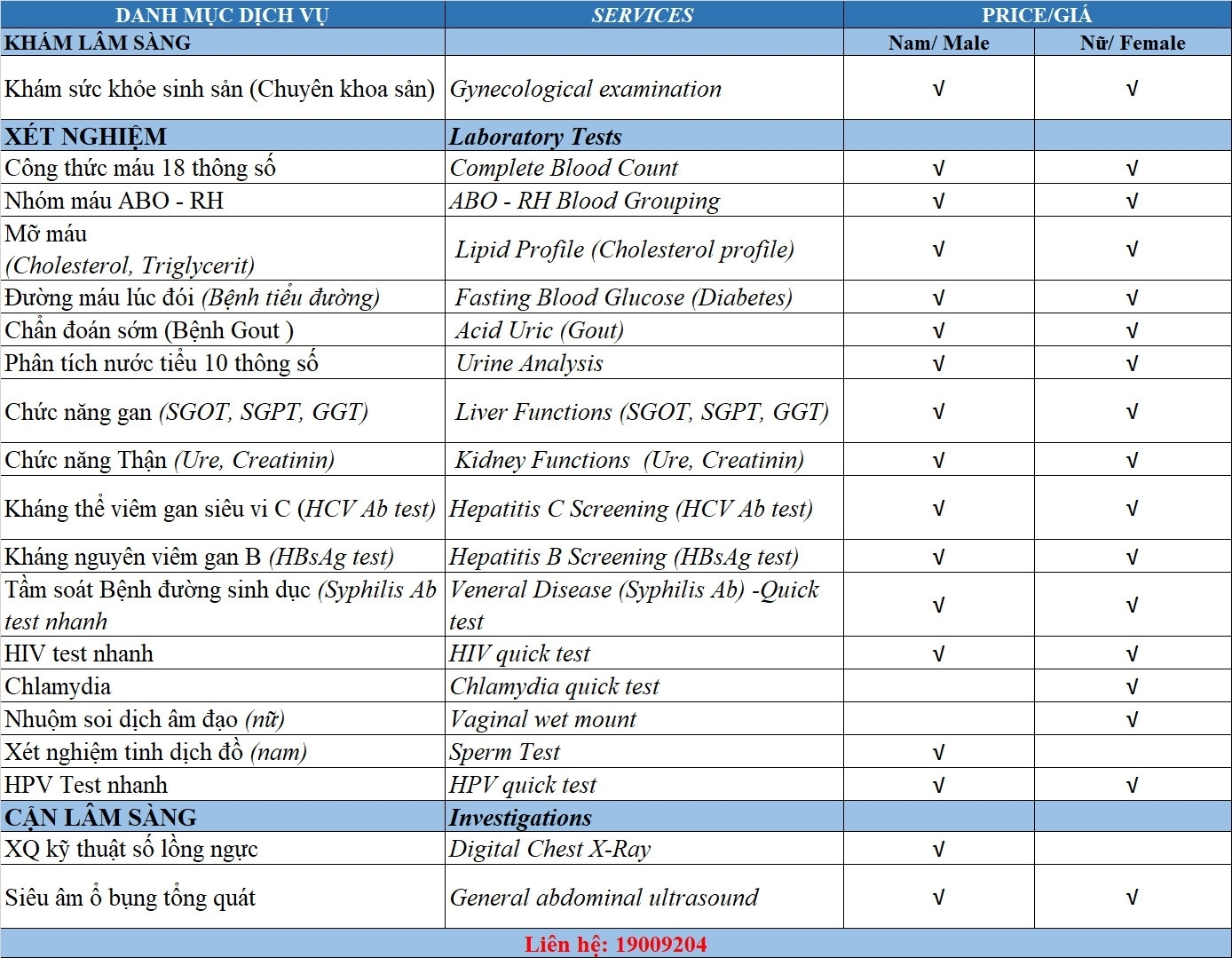 For detailed information, please contact us: 1900.9204
Notes:
- The package includes general services for disease screening and detection. If abnormal things are detected, more services can be assigned additionally by doctors.