Cancer causes the fear for many people. However, with the rapid development of medicine, cancer will be curable if it is detected early and cured timely. Cancer screening for early detection is an extremely factor for effective cancer treatment.
Cancer is a disease whose process includes the growth of cancer cells, the uncontrollable division and the invadability to surrounding organs. Cancer can spread to other parts of the body through blood and lymphatic system. Selective examination includes cancer assay when the patient has not had any symptom yet. This is an effective way to detect several sorts of cancer soon and increase the treatment ability. According to the recommendation of doctors, we should do the cancer screening once every year (with most people) and once every 6 months (with people whose family members suffer from cancer). Understanding that problem, Dr.Binh Tele_Clinic has deployed the Cancer Screening Package with general and comprehensive examining and testing activities to detect cancer in the early stage.
STANDARD CANCER SCREENING PACKAGE FOR MALE & FEMALE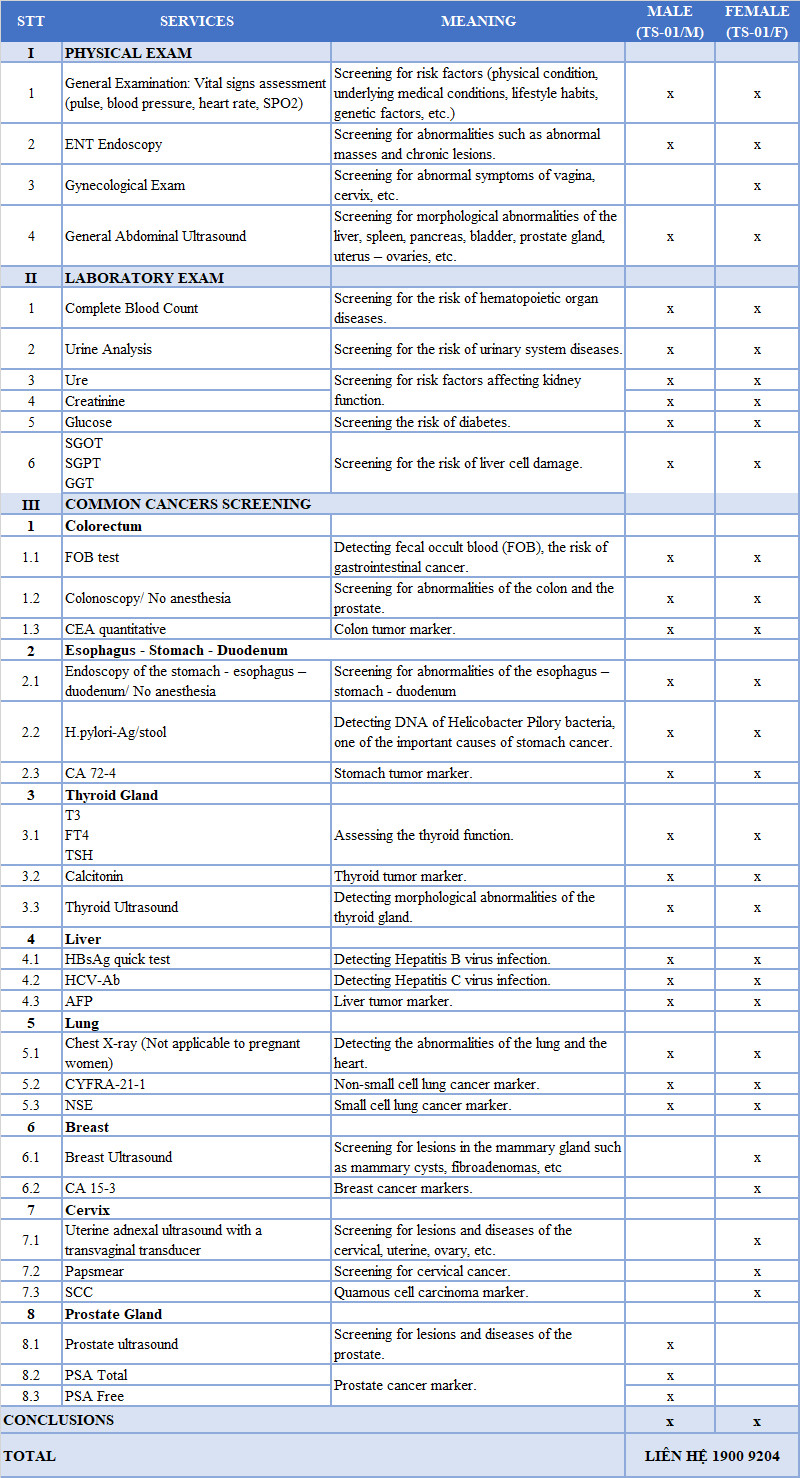 For detailed information, please contact us: 19009204
Notes:
- The package includes general services for cancer screening and detection. If abnormal things are detected, more services can be assigned additionally by doctors.