Does your vagina have an itch and unusual smell? Is this situation happening for a long time? This is the time when you need to have a talk with obstetricians about your situation. Instead of trying to ignore and feel ashamed about it, the best solution is having a gynaecological check-up as soon as possible. Women should have a gynaecological examination semi-annually or annually. It is necessary to help them know clearly about their medical situation as well as the threat of diseases they may have.
GYNECOLOGY EXAMINATION LADIES' BASIC PACKAGE -P- 05

GYNECOLOGY EXAMINATION LADIES' ENHANCED PACKAGE -P-06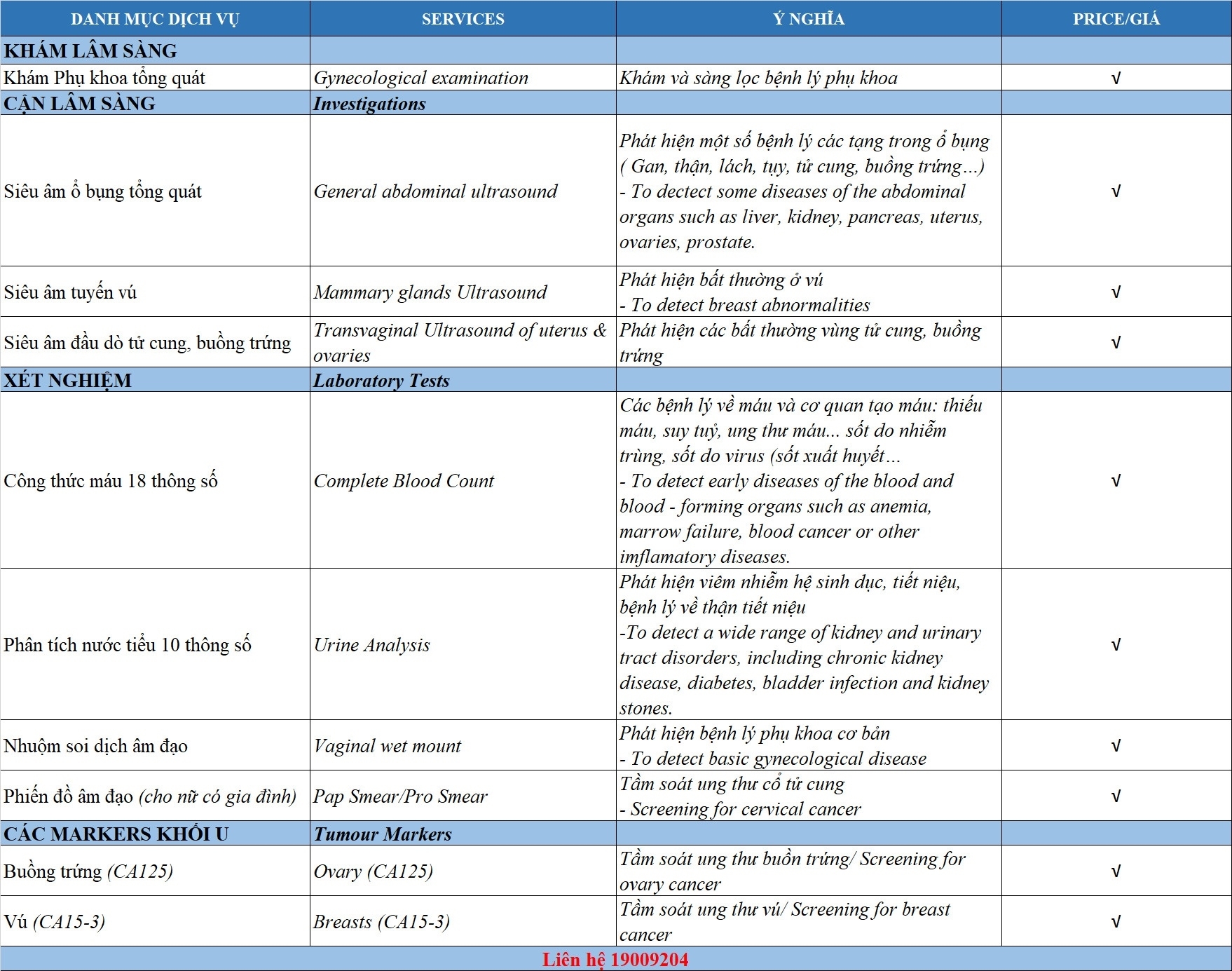 For detailed information, please contact us: 1900.9204
Notes:
- The package includes general services for disease screening and detection. If abnormal things are detected, more services can be assigned additionally by doctors.