- Post-Covid syndrome is caused by many mechanisms, the symptoms are diverse and not the same in patients. The disease Covid-19 not only affects the lungs but also affects multiple organs: respiratory system, cardiovascular system, nervous system, kidney, liver... Currently, we still have not identified Covid patients. who are at risk of post-Covid syndrome, so post-Covid patients need to be health checked and closely monitored.
- Post-Covid-19 health check mistakenly evaluates function and diagnoses diseases related to the lungs and heart, checks for inflammation and blood clotting, from which there are treatments for current health problems and prevent possible future risks.
PACKAGE OF HEALTH CHECK UP AFTER COVID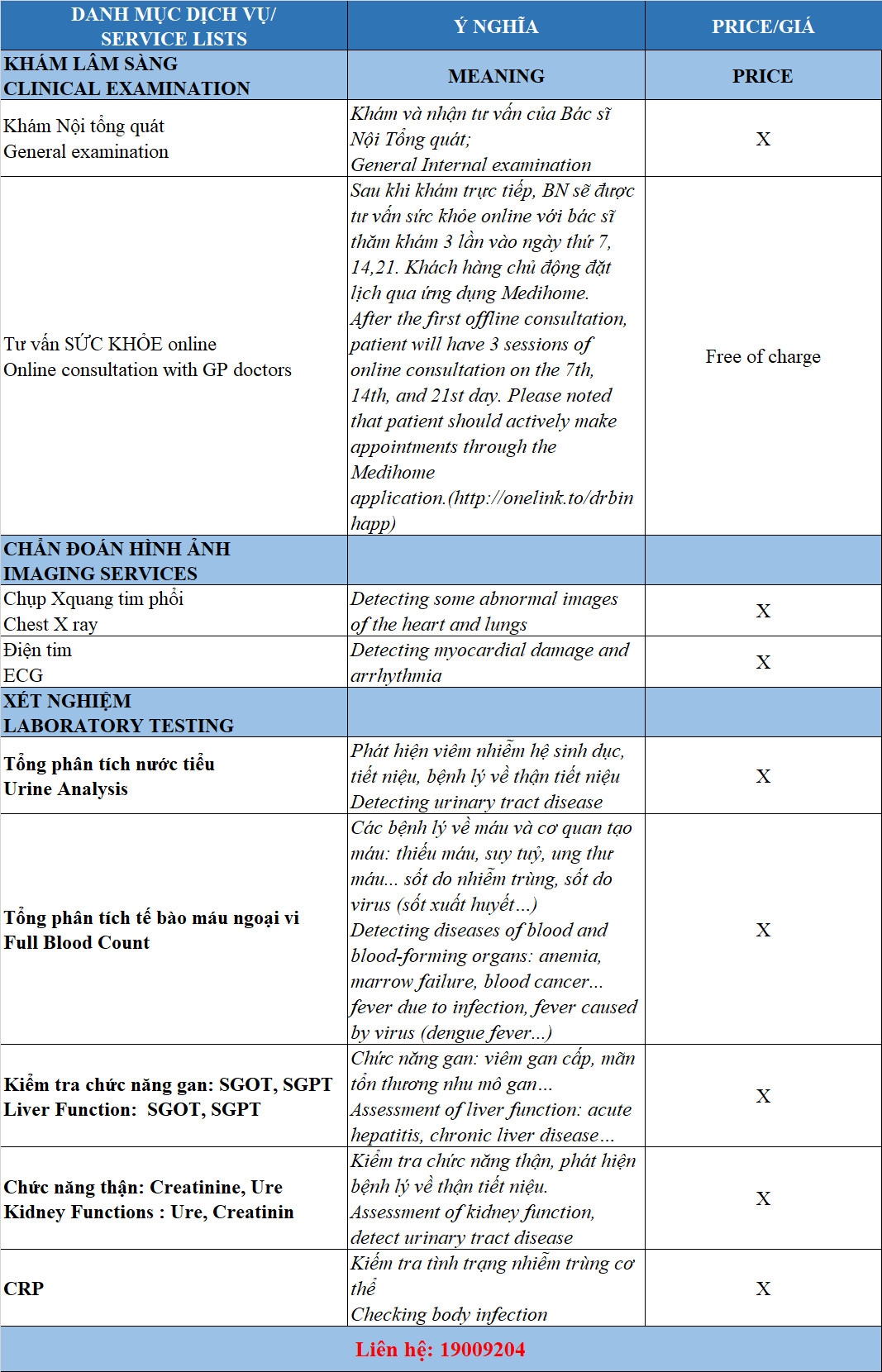 PACKAGE OF HEALTH CHECK UP AFTER COVID

For detailed information, please contact us: 1900.9204
Notes:
- The package includes general services for disease screening and detection. If abnormal things are detected, more services can be assigned additionally by doctors.