HEALTH SCREENING SPECIAL PACKAGE FOR MEN/WOMEN is a specialized health package that is researched and built by Dr.Binh Tele_Clinic to provide an overview of the health status as well as to thoroughly identify the client's health risks. Moreover, only with the special health screening package, customers will get various advanced tests as tumour makers of stomach, liver, lung, ovary, breast, ... Tumour maker not only helps detect the disease but also helps the doctor evaluate the condition, progress and effectiveness of the treatment. In other words, the indicators of cancer tumour markers will help to evaluate the condition effectively.
HEALTH SCREENING SPECIAL PACKAGE - P- 03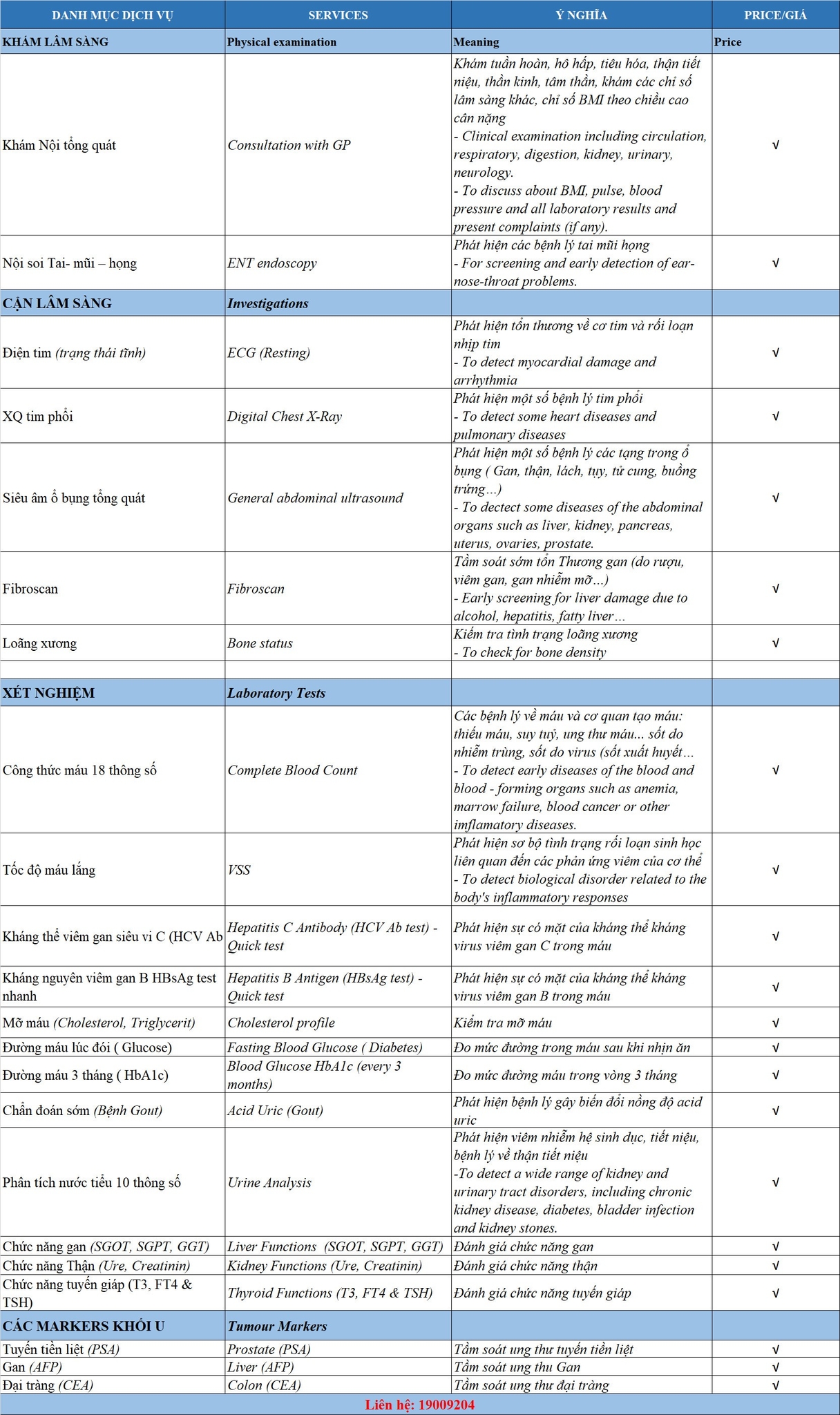 HEALTH SCREENING SPECIAL PACKAGE - P- 04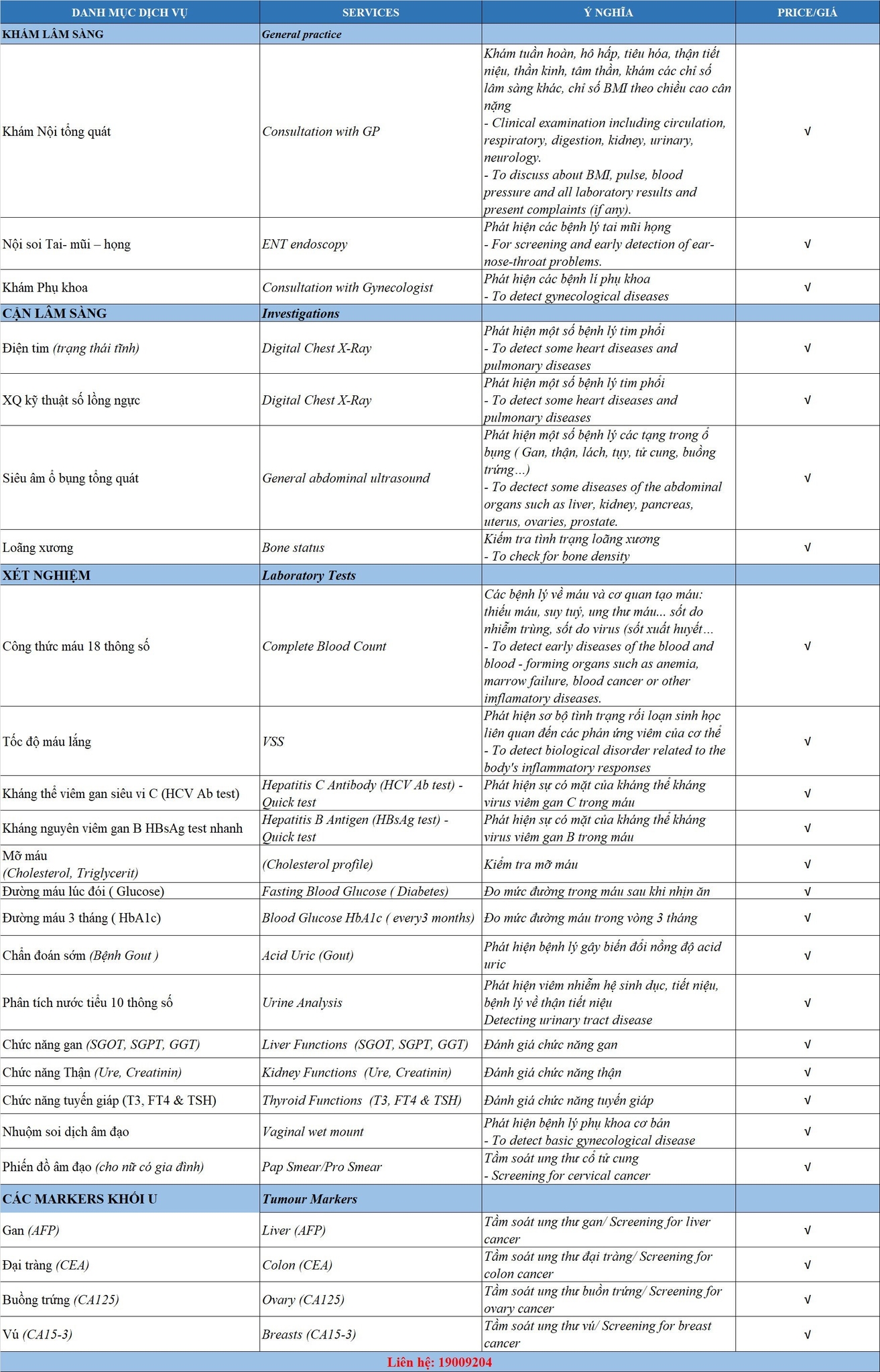 For detailed information, please contact us: 1900.9204
Notes:
- The package includes general services for disease screening and detection. If abnormal things are detected, more services can be assigned additionally by doctors.