Periodic health screening is not only as the most in-depth and objective summary of health milestones for yourself and your family but also a method of treatment to boost the recovery ability. Thanks to the ability of disease prediction and screening, periodically general health examination helps you save time, money, and avoid dangerous complication of the disease.
INDIVIDUAL HEALTH SCREENING PACKAGES - P-02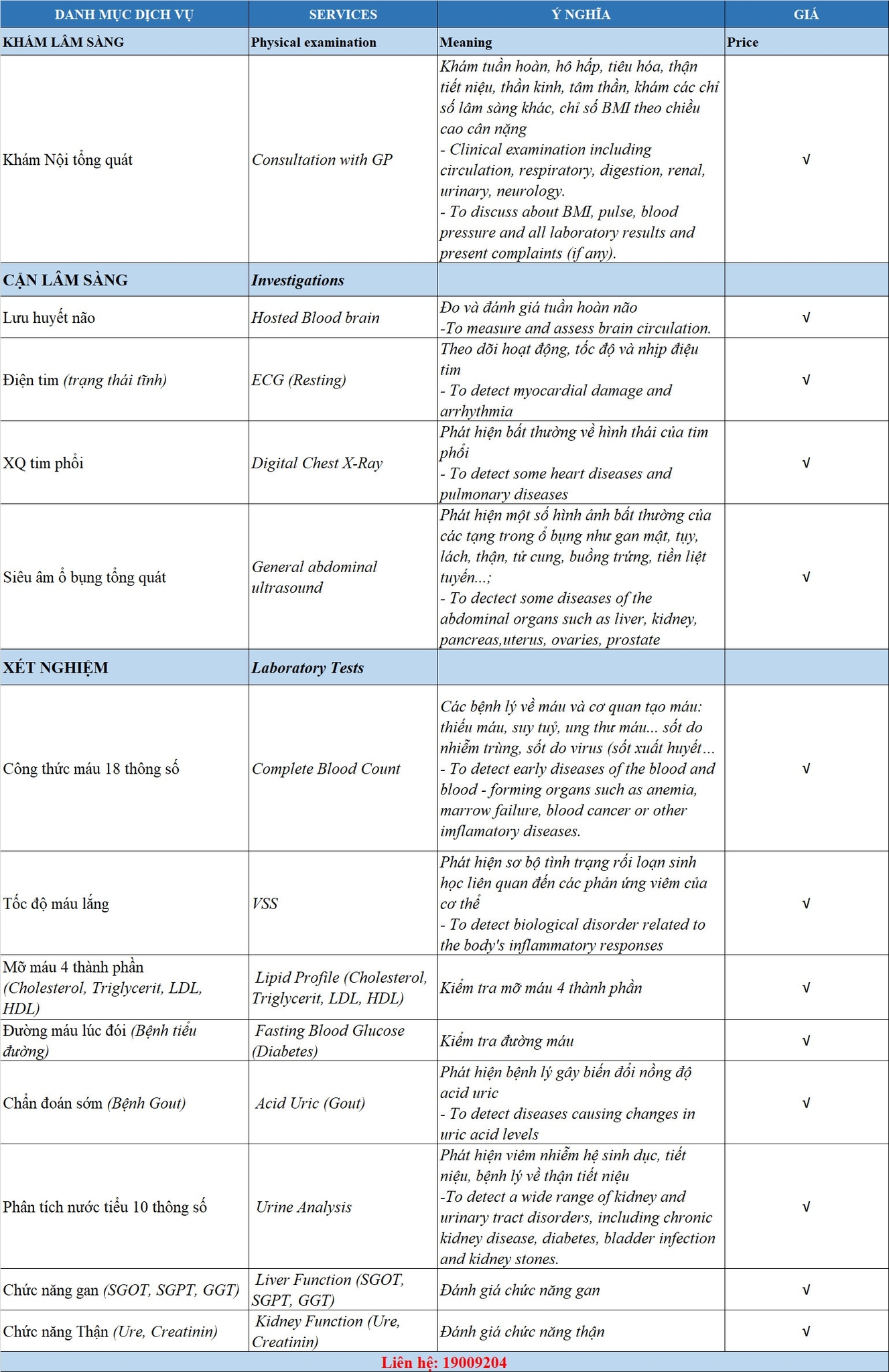 For detailed information, please contact us: 1900.9204
Notes:
- The package includes general services for disease screening and detection. If abnormal things are detected, more services can be assigned additionally by doctors.