Sexually Transmitted Infections (STDs) are infections that are passed from one person to another during sex. There are more than 20 different types of STDs, including gonorrhea, syphilis, HIV/AIDS, etc. They are really common, and lots of people who have them don't have any symptoms. STDs can be dangerous, but the good news is that getting the STD Screening Package is one of the best solution, and most STDs are easy to treat.
STDs SCREENING PACKAGE | P-07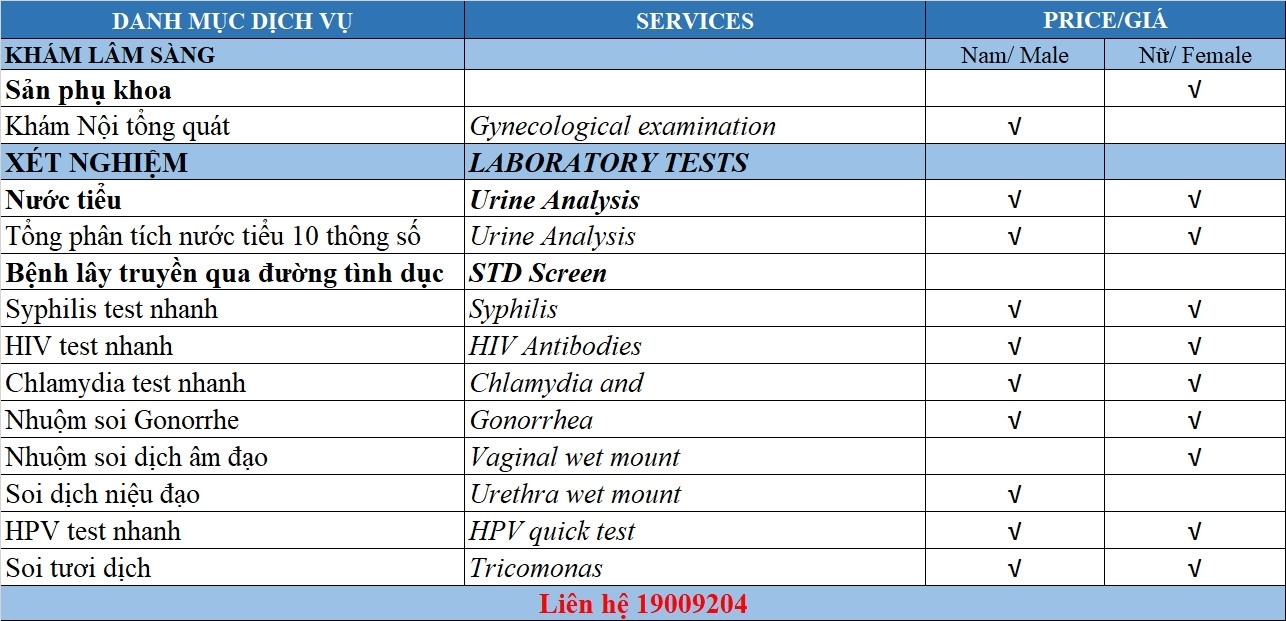 NOTE: The package includes general services for disease screening and detection. If abnormal things are detected, more services can be assigned additionally by doctors.
People who should do this package:
* Under 25 years old who is sexually active.
* 25 years old and above who are at risk for STDs: if they have a new partner or have multiple partners.
* Frequently have homosexual relations or work in a sensitive service environment.
* Have symptoms that suggest you might have an STI.
DR. BINH TELE_CLINIC
No 11-13-15 Tran Xuan Soan, Hai Ba Trung, Hanoi, Vietnam
Hotline : 19009204
Tel: 0243.622.77.99
Email: info@drbinh.com - Website: www.drbinh.com
Facebook: www.facebook.com/biquyetchamsocsuckhoe