THE SCREENING PACKAGE FOR CHRONIC HEPATITIS/ HEPATIC CIRRHOSIS AND LIVER CANCER
Hepatitis is an inflammation of the liver. This condition may be mild, causing relatively little damage, or more serious, causing many liver cells to be destroyed. Some cases lead to cirrhosis and liver failure. To prevent and minimize the complications caused by the disease, Dr.Binh Tele_Clinic has introduced a screening package for chronic hepatitis, cirrhosis, and liver cancer.
1. What does the screening package for chronic hepatitis/ hepatic cirrhosis and liver cancer at Dr. Binh Tele_Clinic include?
Chronic hepatitis is inflammation of the liver that lasts at least 6 months. Common causes include hepatitis B and C viruses and certain drugs. Most people have no symptoms, but some have vague symptoms. The best way to prevent dangerous complications is to screen for chronic liver disease early, and then have appropriate treatment and monitoring measures.
With reasonable costs, the screening package for chronic hepatitis/ hepatic cirrhosis and liver cancer includes the following items: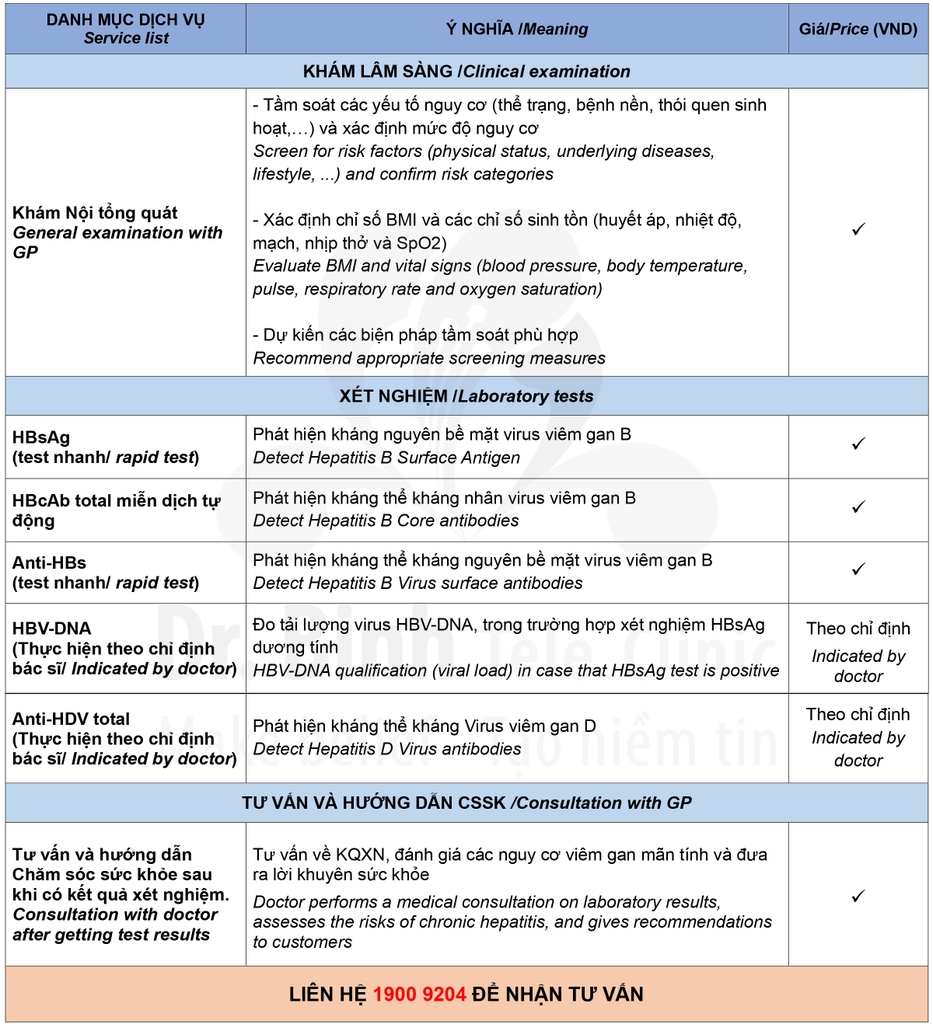 Note:
- During the examination, the doctors of Dr. Binh Tele_Clinic can assign necessary tests and professional procedures depending on the current condition of the customer.
- You need to fast for at least 8 hours before the test to ensure the accuracy of blooth sugar and blood fat test results
- The package is consulted and evaluated in accordance with WHO's standard documents.
2. Who should do the screening package for chronic hepatitis/ hepatic cirrhosis and liver cancer?
Symptoms of the disease Chronic hepatitis B, C, alcoholic liver disease, and fatty liver are usually very faint, only a few patients feel tired, anorexia, or mild pain in the liver. Therefore, patients still think they are healthy and often subjectively do not think they have the disease. However, after many years of progression, all types of chronic liver disease can lead to serious complications such as cirrhosis or liver cancer. Symptoms such as jaundice, leg edema, or watery abdomen are all late manifestations when the patient already has cirrhosis.
So, who should do this package?
All healthy adults

People with chronic HBV infection

People at high risk: suspected HBV infection; family history of liver diseases; unhealthy lifestyle habits (alcohol, beer, smoking); exposure risk (injections, surgery, contact with sources of infection); obesity; those with underlying conditions.
Dr. Binh Tele_Clinic has a team of good doctors who are experienced in the field of diagnosis and treatment of liver diseases. In addition, the clinic is equipped with new equipment for accurate and in-depth diagnosis, helping to detect liver diseases at the earliest.
3. How do you make an online booking and receive an offer from Dr. Binh Tele_Clinic?
Please do the following steps to buy the package and receive offers from Dr. Binh Tele_Clinic:
Step 1: Download mobile app "Medihome" HERE

Step 2: Register and log in with your personal phone number

Step 3: Scroll down to "Medical services" -> "See more" -> CHOOSE EXAMINATION PACKAGE according to your needs -> Select medical records => BUY NOW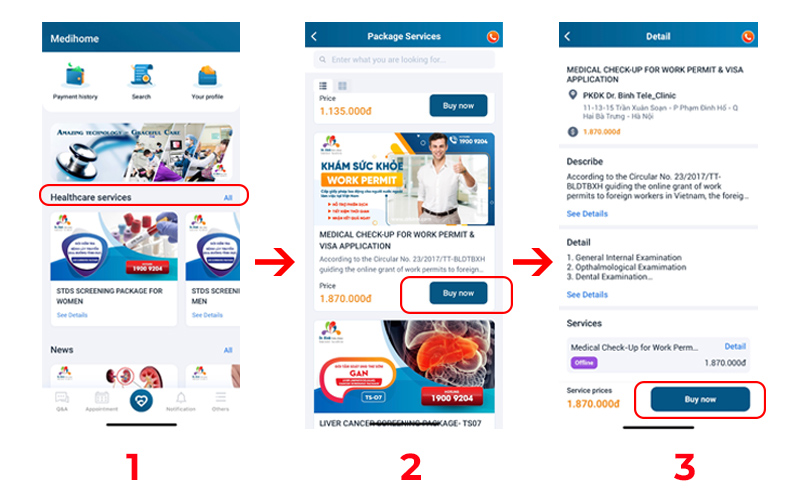 Step 4: In the PROMOTION CODE box: select the code that suits you => APPLY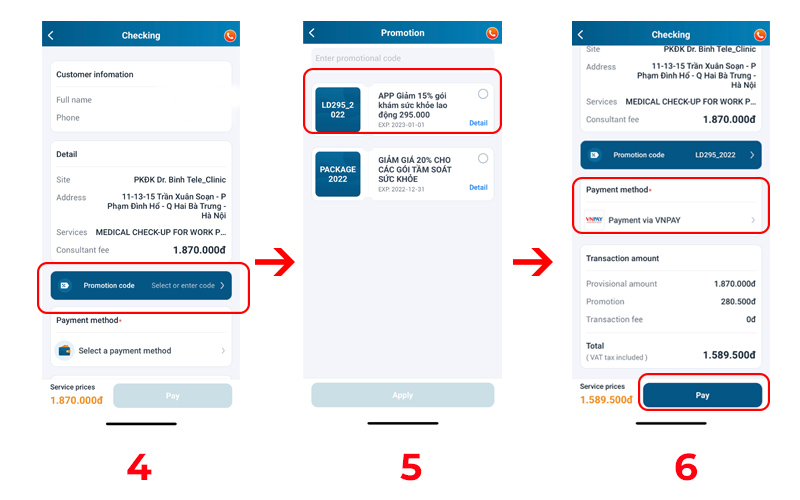 Step 5: Choose a payment method => BUY NOW