Specialist I, Endoscopy Specialty.
30 years of experiences in Endoscopy.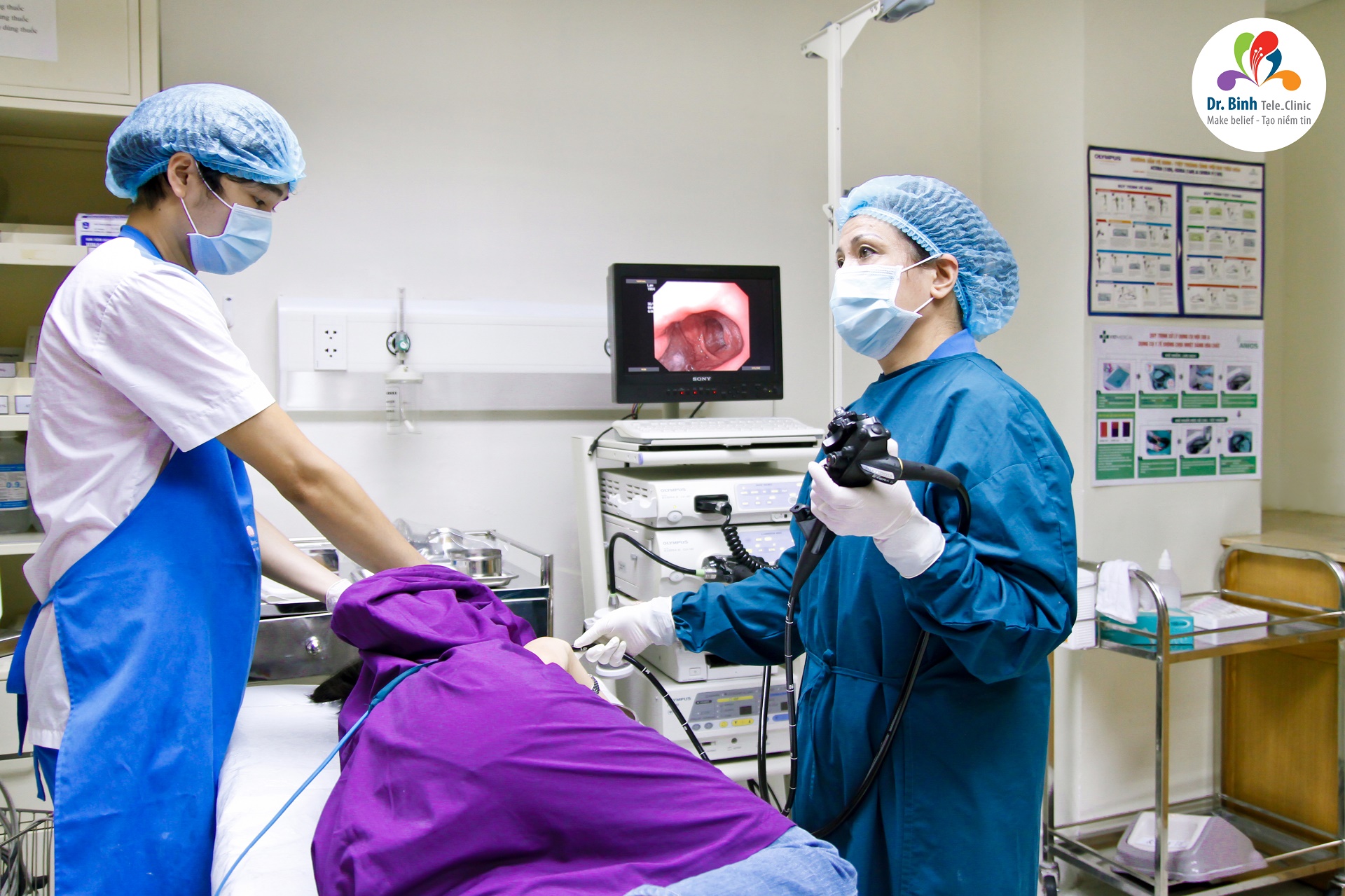 Dr. Binh Tele_Clinic are committed to affordable, accessible and comprehensive digestive health services such as gastroscopy, colonoscopy and capsule endoscopy.
Endoscopy is the visual examination of interior structures of the body with an endoscope, a thin, flexible viewing instrument. It allows doctors to look for inflammation, tumors, infection and bleeding - revealing problems that do not show up on X-ray tests and often eliminating the need for exploratory surgery. Types of endoscopic procedures include:
colonoscopy (colon area)

gastroscopy (stomach area)

bronchoscopy (lung area).
Patients having endoscopy procedures are often sedated and, if needed, our anesthesia team can assist with procedures. Our patients receive their examinations in comfort with caring, highly specialized nurses and technicians assisting the physicians.
In particular, the clinic is equipped with endoscopy Exera II 180 (Olympus) with NBI technology (endoscopy with narrow band of light) system which provides enhanced imaging quality and helps our experiecenced physicians to diagnose on cancer earlier. This is advanced and exclusive technology of Olympus which most of large hospitals using broadly.
Our patients often tell us that the dedicated, skilled endoscopy nurses and clinical staff help make their experience at Dr. Binh Tele_Clinic a pleasant one.
For further information please contact: Dr. Binh Tele_Clinic
11-13-15 Tran Xuan Soan, Ngo Thi Nham Ward, Hai Ba Trung District, Hanoi
Tel: +84 4.3941.0808 / Fax: +84 4.3976.0663
Website: http://www.drbinh.com