According to the Circular No. 23/2017/TT-BLDTBXH guiding the online grant of work permits to foreign workers in Vietnam, the foreigner's employer or his agent shall, at least 13 working days before the date the foreigner is expected to start working, fill in the request form and required documents to the Department of Labor, Invalids and Social Affairs to apply for the work permit.
To be able to obtain a work permit in Vietnam, foreign workers are required to provide a health check (also known as Health certificate or work permit health check).
A health check (or health certificate) is a document issued by a licensed hospital or medical establishment included in the Ministry of Health's Medical Services Administration's Official Dispatch 143/KCB-PHCN&GD dated February 5, 2015 and its amendments. Your health check certificate confirms that you are physically fit for the applied job position.
Dr. Binh Tele_Clinic is one of the licensed hospitals and medical establishments in Vietnam, that

facilitates medical check-ups for work permit applications and renewals as required by Ministry of Health. We also conduct other statutory health screenings for applications of social visit passes and employment passes.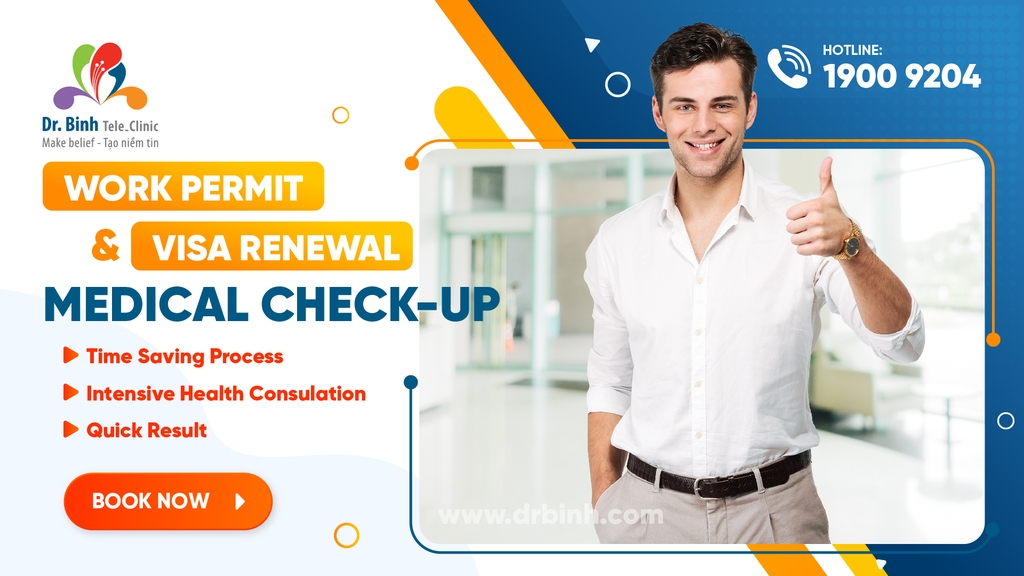 We are also able to conduct medical screenings for visa applications to different countries. Passport is mandatory for all international visa cases.
Please proceed to the reception counter at the medical examination department for registration and billing.
List of services of health check package for Work Permit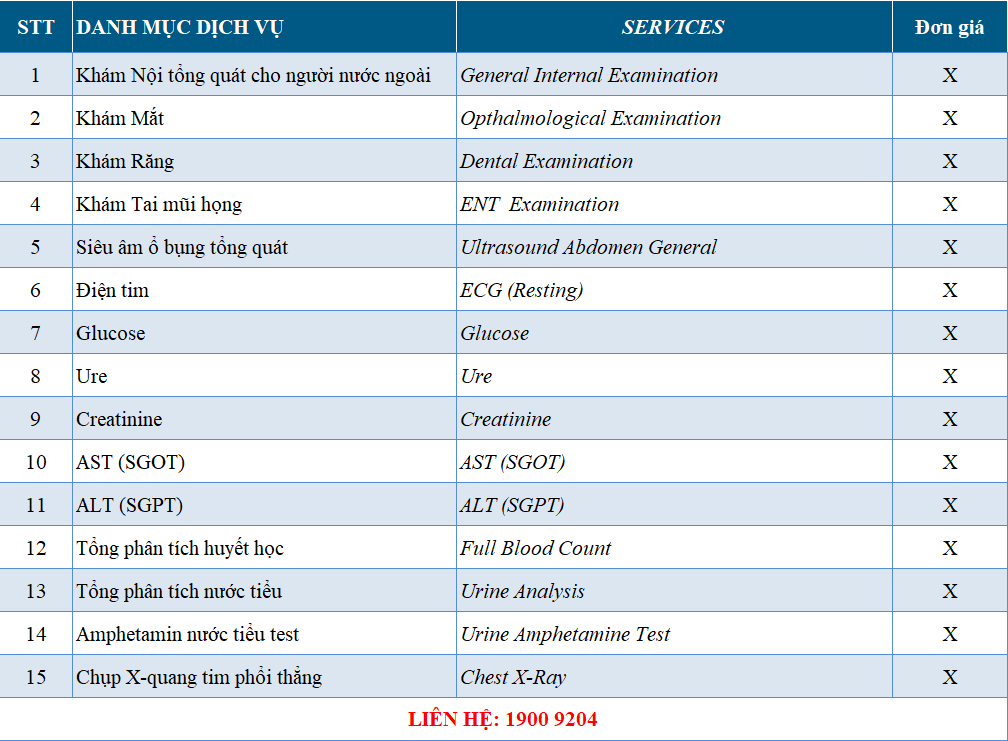 You will need to bring with you:
- Passport copy/ Passport original
- Two Passport sized photo with white background (Needed at the time of report collection)
BUYING A PACKAGE on Medihome app
Get Special Deal ~31% OFF only 1.290.000vnd
( The ordinary price is 1.890.000đ)
Only applicable when buying packages on the Medihome-Dr.Binh app until Dec 31, 2023
* How to use promotion code:
Step 1: Download MEDIHOME mobile app on the Apple App Store or on Google Play or HERE
Step 2: Sign up for an account with your phone number
Step 3: Scroll down to "HEALTHCARE SERVICE" -> All -> choose MEDICAL PACKAGE according to your needs -> Select medical records => BUY NOW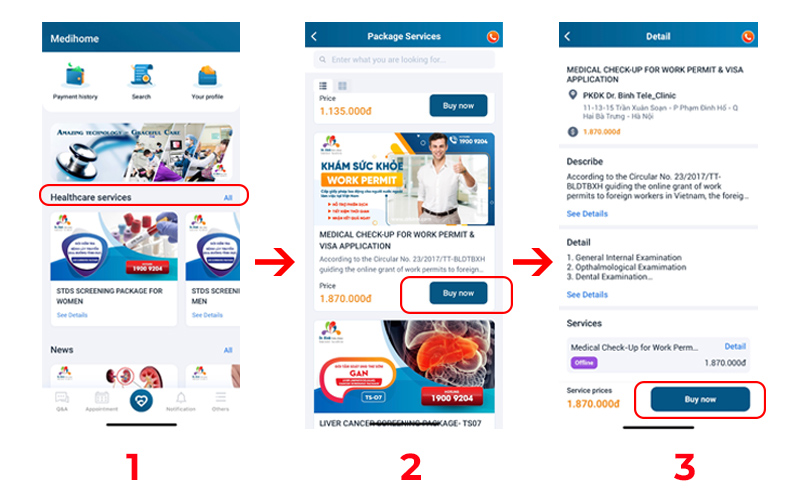 Step 4: Enter CODE PROMOTION (if any): => APPLY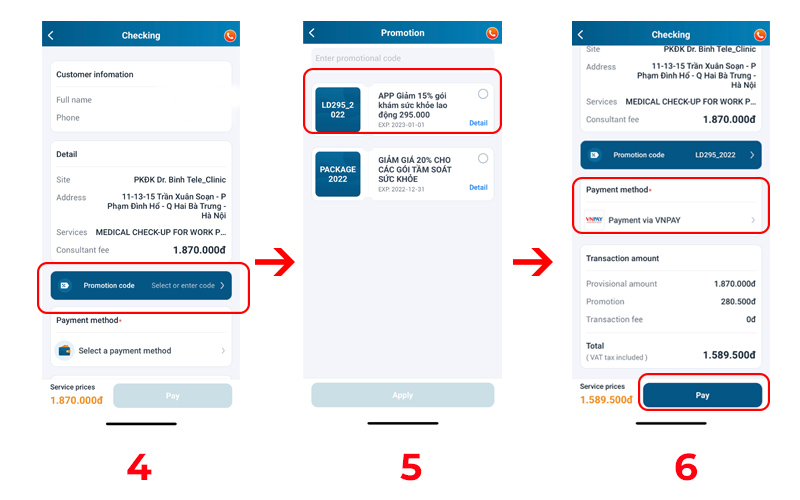 STEP 5: Choose a payment method => BUY NOW
** Promo will automatically be applied to the appointment you made on the Medihome app
To check your appointment details and promotions for each visit, Click "APPOINTMENT'' on the app home page
More information call 1900 9204 or Connect us on Messenger