THE SCREENING PACKAGE FOR PREDIABETES
Prediabetes is a disorder of glucose metabolism that causes high blood sugar levels, but is not yet considered diabetes. The disease will develop into type 2 diabetes and cause serious complications. To prevent and minimize the complications caused by the disease, Dr.Binh Tele_Clinic has introduced a screening package for prediabetes.
1. What does the screening package for prediabetes at Dr. Binh Tele_Clinic include?
Prediabetes is a disease of high blood sugar levels. If left untreated, it can progress to type 2 diabetes and other serious conditions like kidney or heart disease. Unfortunately, many people with prediabetes do not have symptoms, which is why screening is essential. Because detecting the condition early increases your chances of preventing the onset of diabetes and its related complications.
With reasonable costs, the screening package for prediabetes at Dr.Binh Tele_Clinic includes the following items: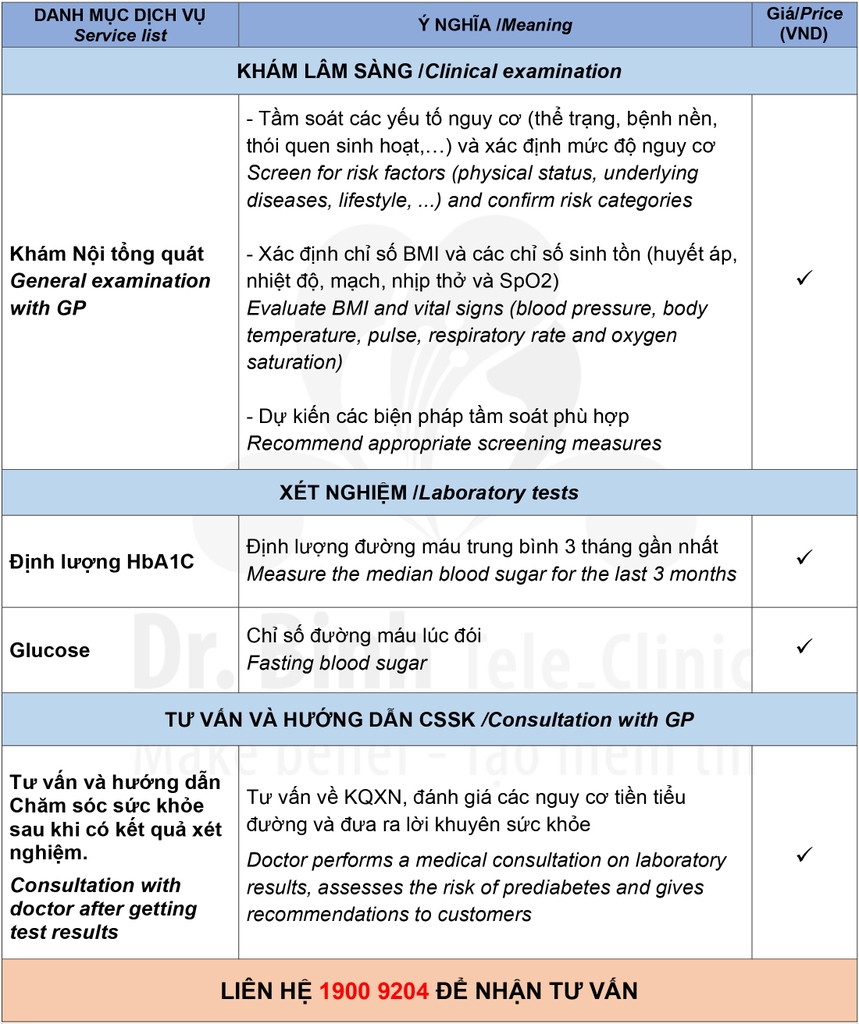 Note:
- During the examination, the doctors of Dr. Binh Tele_Clinic can assign necessary tests and professional procedures depending on the current condition of the customer.
- You need to fast for at least 8 hours before the test to ensure the accuracy of blooth sugar and blood fat test results
- The package is consulted and evaluated in accordance with WHO's standard documents.
2. Who should do the screening package for prediabetes?
Symptoms hide very early on, and some are mild at first, but prediabetes can worsen quickly if left undetected. Someone with diabetes is also at risk for even greater health problems, including liver disease and chronic kidney disease (CKD).
So, who should do this package?
People with a BMI >= 23 kg/m3

People with a history of cardiovascular diseases, high blood pressure, HDL-C <= 0.9 mmol/L and/or Triglyceride > 2.8 mmol/L

Individuals with a family history (parents, grandparents, siblings) of diabetes/mellitus.

Women who have had gestational diabetes/mellitus or polycystic ovary syndrome.

People who are physically inactive.
Dr. Binh Tele_Clinic has a team of good doctors who are experienced in the field of diagnosis and treatment of diabetes. In addition, the clinic is equipped with new equipment for accurate and in-depth diagnosis, helping to detect diabetes at the earliest.
3. How do you make an online booking and receive an offer from Dr. Binh Tele_Clinic?
Please do the following steps to buy the package and receive offers from Dr. Binh Tele_Clinic:
Step 1: Download mobile app "Medihome" HERE

Step 2: Register and log in with your personal phone number

Step 3: Scroll down to "Medical services" -> "See more" -> CHOOSE EXAMINATION PACKAGE according to your needs -> Select medical records => BUY NOW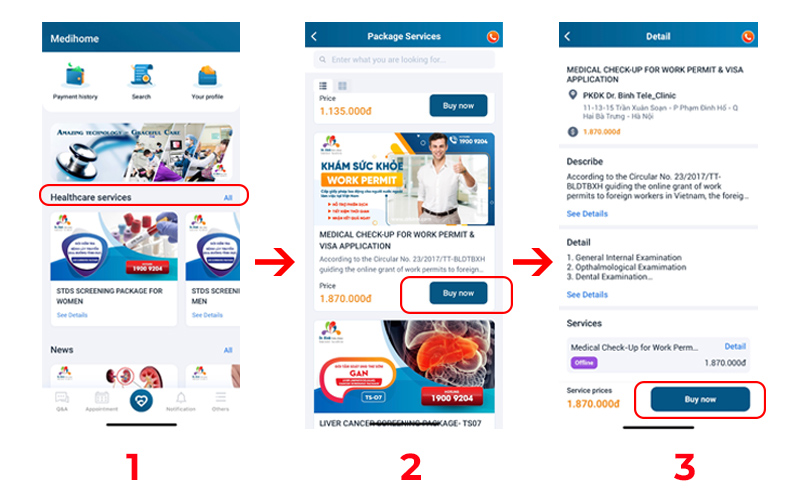 Step 4: In the PROMOTION CODE box: select the code that suits you => APPLY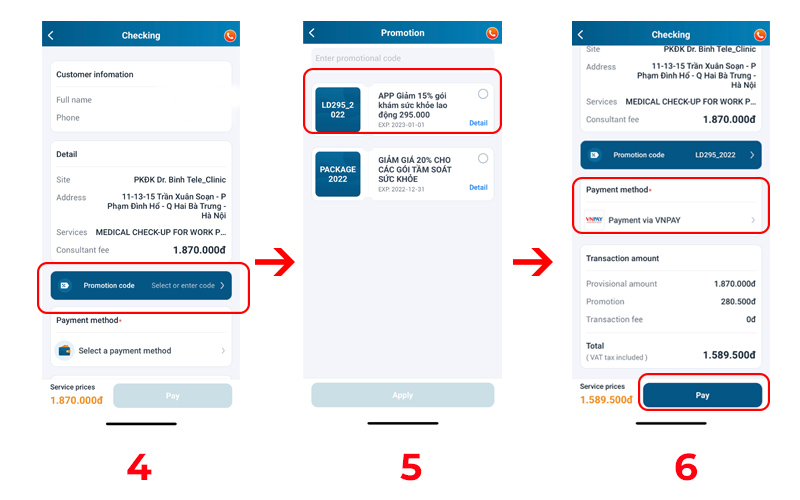 Step 5: Choose a payment method => BUY NOW