What To Prepare When Examining Work Permit
To do a Work Permit, foreigners need to have a certificate of good health, meeting the needs of the job. So what do you need to check for a work permit? Let's go with Dr. Binh Tele_Clinic to learn this process now!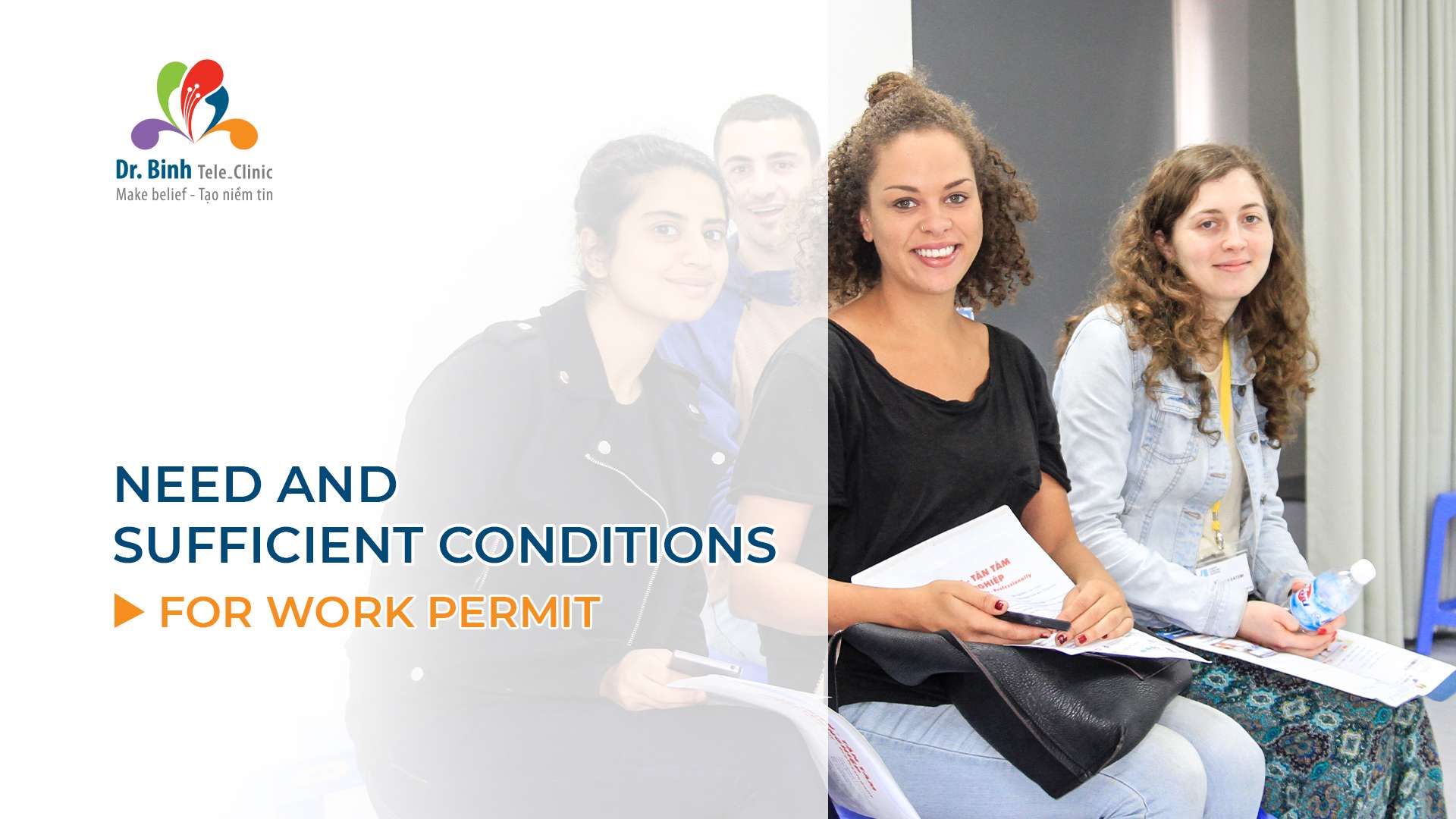 REGULATIONS ON HEALTH EXAMINATION OF WORK PERMIT
According to the provisions of Vietnamese law, foreigners working in Vietnam must have a legal Work Permit to prove their health is eligible to take on the corresponding job position.
The term of the work permit is valid for 12 months from the date you submit the work permit application.
ROLE OF HEALTH CHECK CARDS WHEN WORKING PERMIT
Not only is it a mandatory document in the application for a Work Permit for foreigners, but a medical certificate is also essential information for employers and employees.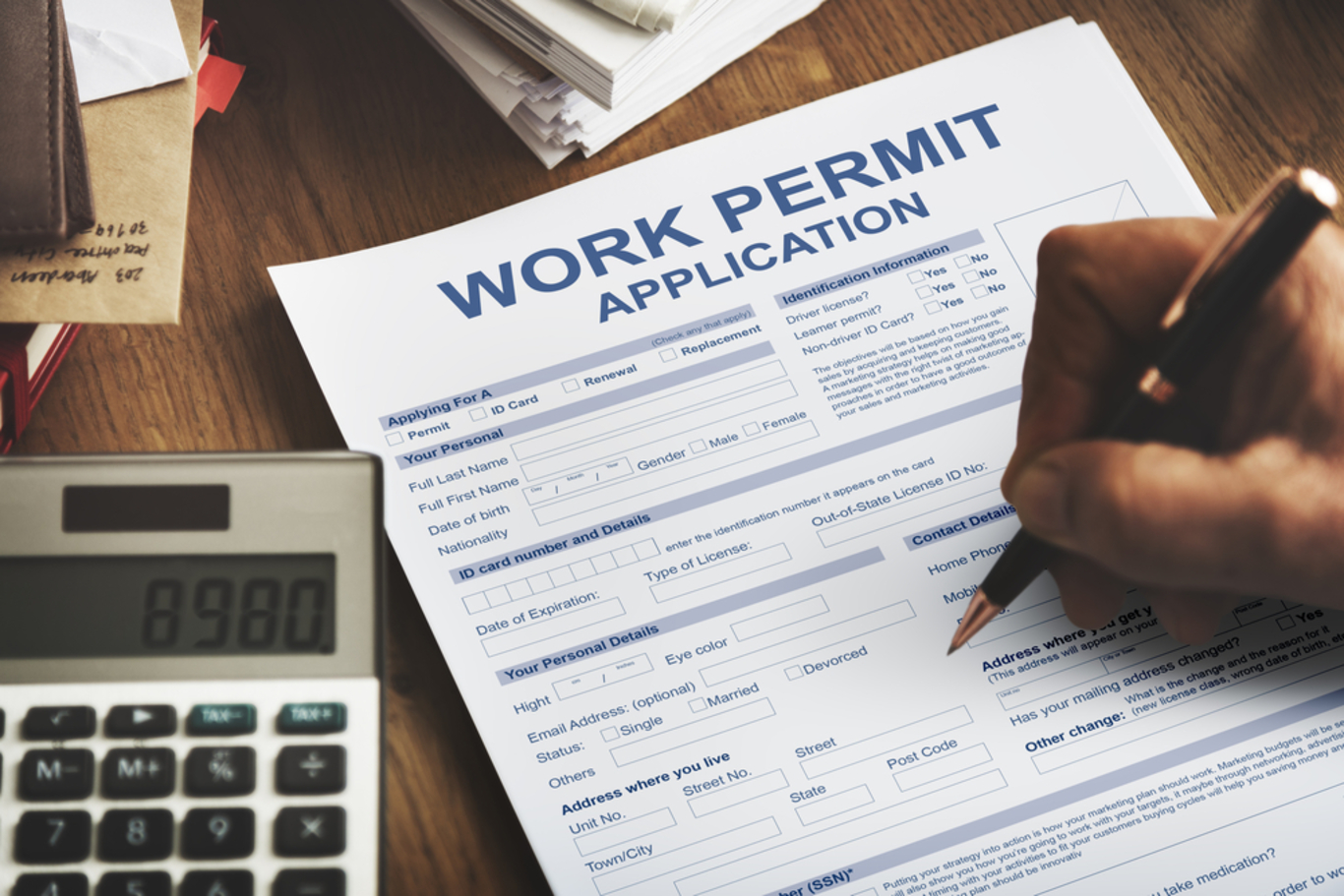 For the employer
Enterprises or employers who are foreigners will, based on the results of the foreigner's medical examination, assess the health capacity of the employee to be able to meet the requirements when undertaking the job.
On the other hand, Work Permit also helps businesses minimize medical costs or compensation costs for sick workers. Thereby protecting and developing human resources, increasing productivity, and minimizing occupational accidents or diseases.
For workers
A health certificate helps employees determine their current health status, knowing whether their health meets the job requirements.
LIST OF MEDICAL FACILITIES WORK PERMIT IN HANOI
| | |
| --- | --- |
| E Hospital | Saint Paul General Hospital |
| Duc Giang General Hospital | Dr. Binh Tele_Clinic |
| Dong Da General Hospital | Hoe Nhai General Hospital |
| Franco-Vietnamese Hospital | Hong Ngoc General Hospital |
| Thu Cuc International General Hospital | Trang An Private General Hospital |
| Hanoi Private General Hospital | Vietlife Clinic |
| Hanoi Medical University Hospital | Vinmec International General Hospital |
| Buu Dien Hospital | Thien Duc International General Hospital |
| Giao Thong Hospital | Huu Nghi Hospital |
| Aviation Medical Centre | Hanoi Medical University |
HEALTH EXAMINATION PROCEDURES WORK PERMIT
What to prepare before the examination?
- Do not eat or drink for at least 8 hours before the blood test; only drink water during this time.
- Discontinue all medications you are taking (e.g., diabetes medication…) on the morning of the day of blood collection. Routine blood pressure medication can still be taken as usual.
Drink water and hold your urine to make the abdominal ultrasound more accurate and precise.
- Avoid wearing clothes with metal buttons or wearing metal jewelry when taking X-rays and taking EKGs to avoid confusion, insertion of images and interference with ECG waves.
- Bring CCCD/Passport for registration and payment procedures directly through insurance companies.
- 2 4x6 photos were taken on white background for the profile.
- Old medical documents/records (Example: doctor's note/ X-ray film/ ECG results/ medical report/ prescription/ vaccination book).
- Health Insurance Card (if any).
Above are the knowledge to prepare before examining the Work Permit. A Work Permit is an essential and mandatory document in a foreigner's dossier working in Vietnam. Please get in touch with the hotline of Dr. Binh Tele_Clinic to see offers and packages here.
CS1: DR. BINH TELE_CLINIC
No. 11-13-15 Tran Xuan Soan, Pham Dinh Ho Ward, Hai Ba Trung District, Hanoi
Hotline: 19009204
Email: info@drbinh.com – Website: www.drbinh.com
Facebook: fb.com/biquyetchamsocsuckhoe
CS2: 365 MEDIHOME THANH LONG CLINIC
1st floor, Executive Building, Thang Long Industrial Park, Dong Anh, Hanoi
Hotline: 1900 9204
Website: thanglong.365medihome.com.vn/
Facebook: fb.com/365medihome