What Examination Services Does Dr. Binh Tele_Clinic Have?
Dr. Binh Tele_Clinic is a branch of E2E Solutions Co., Ltd., with the motto of "carefree and friendly" like taking care of loved ones, Dr. Binh Tele_Clinic is the perfect choice for foreigners and Vietnamese. So, what services are available at Dr. Binh Tele_Clinic? Please refer to the article below.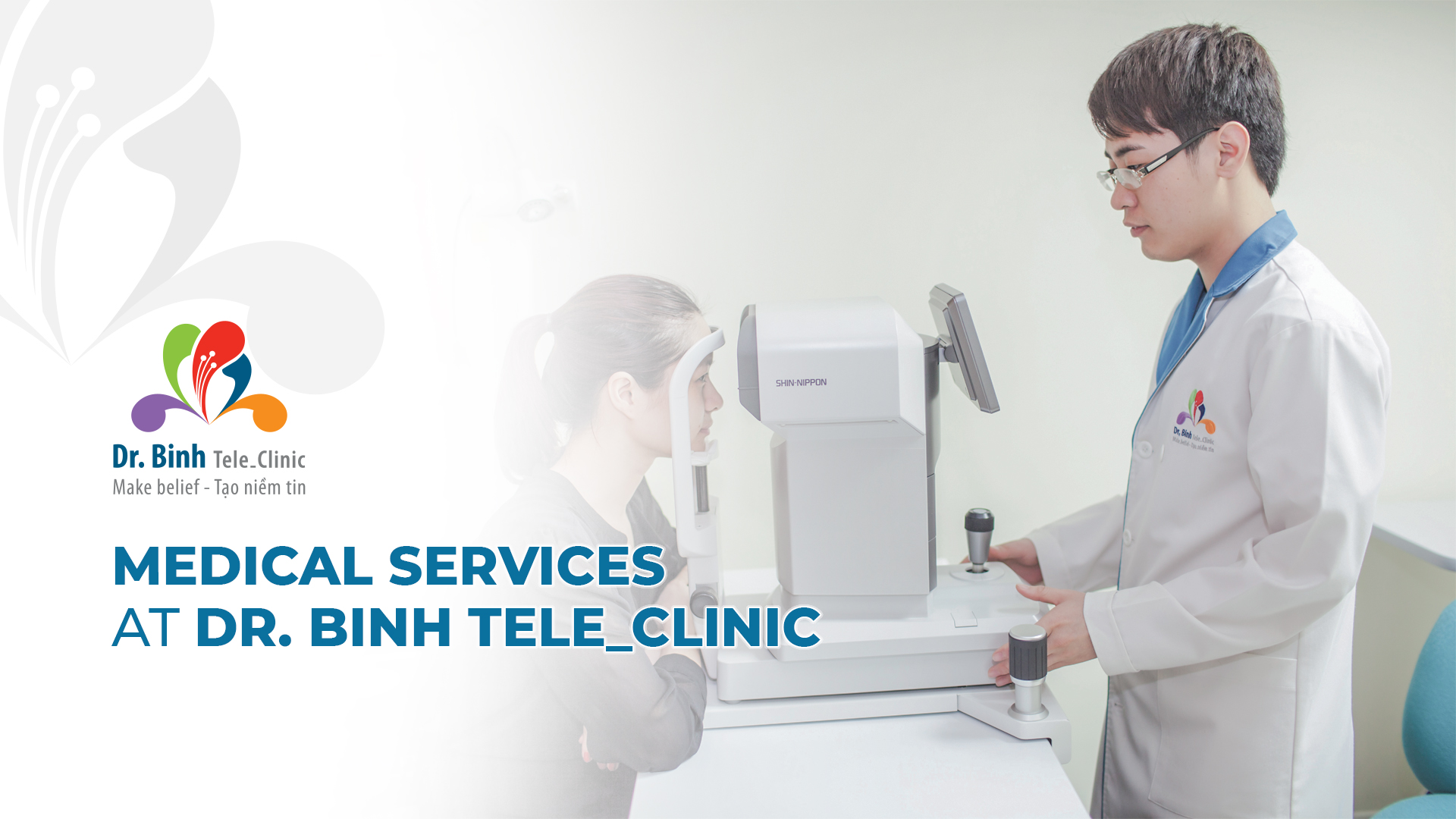 1. General Introduction to Dr. Military Tele_Clinic
Established on October 7, 2013, after many years of operation and development, Dr. Binh Tele_Clinic has become a medical examination and treatment address trusted by many Hanoians and foreigners.
Located at: No. 11-13-15 Tran Xuan Soan, Ward Pham Dinh Ho, District Hai Ba Trung, Hanoi, Dr. Binh Tele_Clinic has working time from Monday to Saturday, morning from 7:30 to 12:00, afternoon from 13:30 to 17:00.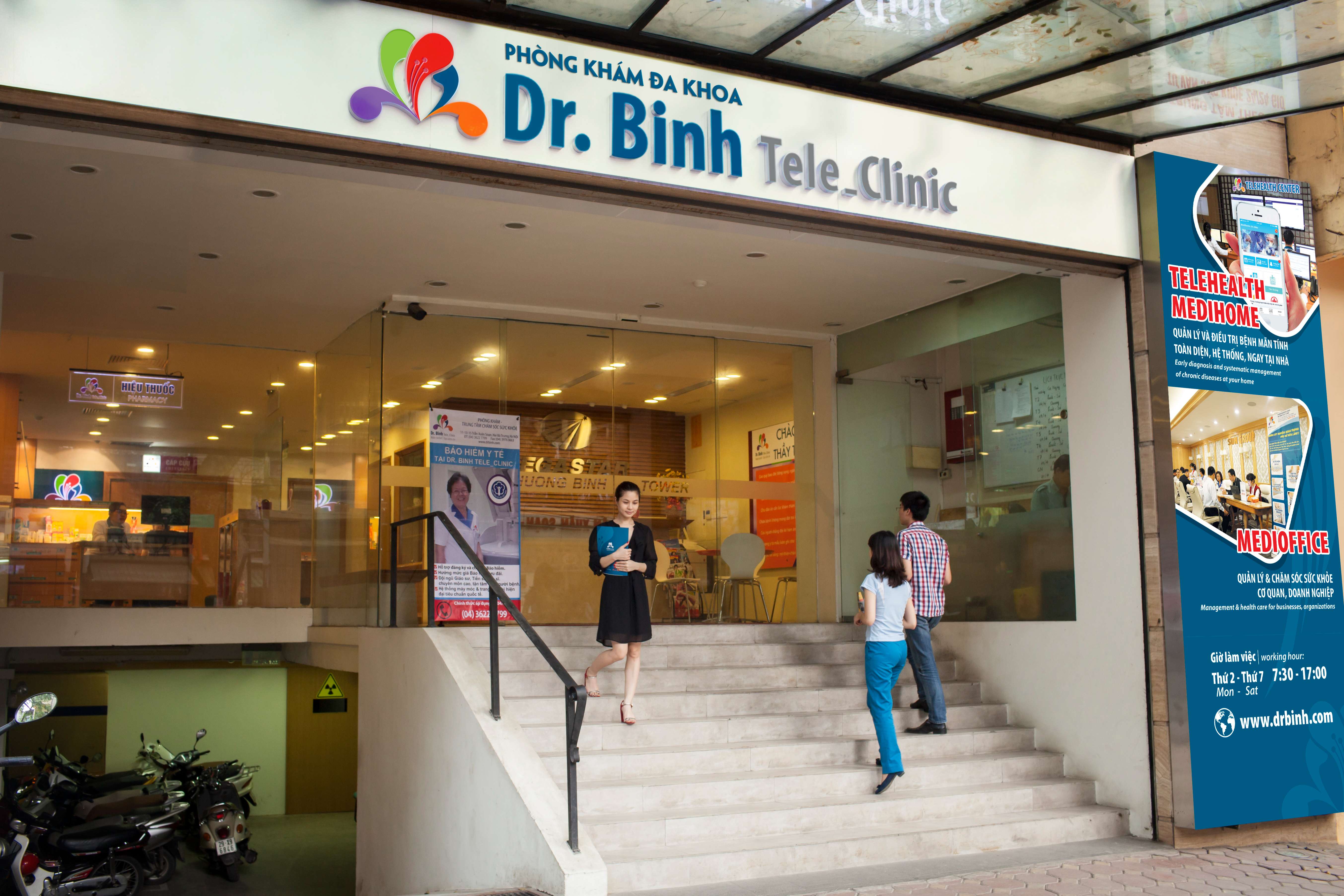 Dr. Binh Tele_Clinic with whole specialties of Internal Medicine, Surgery, Obstetrics, Pediatrics, Eye, Otolaryngology, Odonto-Stomatology, Physiotherapy, Laboratory, Diagnostic Imaging, ... with a system of modern equipment, precision High precision, imported directly from the world's leading medical equipment manufacturers such as the US, Japan, Germany, Switzerland, Korea,...
The clinic always aims for new technologies, the latest guidelines on screening for early cancer detection and helping patients have the most accurate treatment regimens. Recently, Dr. Binh Tele_Clinic has been developing a Medihome solution in remote medical examination and treatment that brings practical benefits to patients across the country.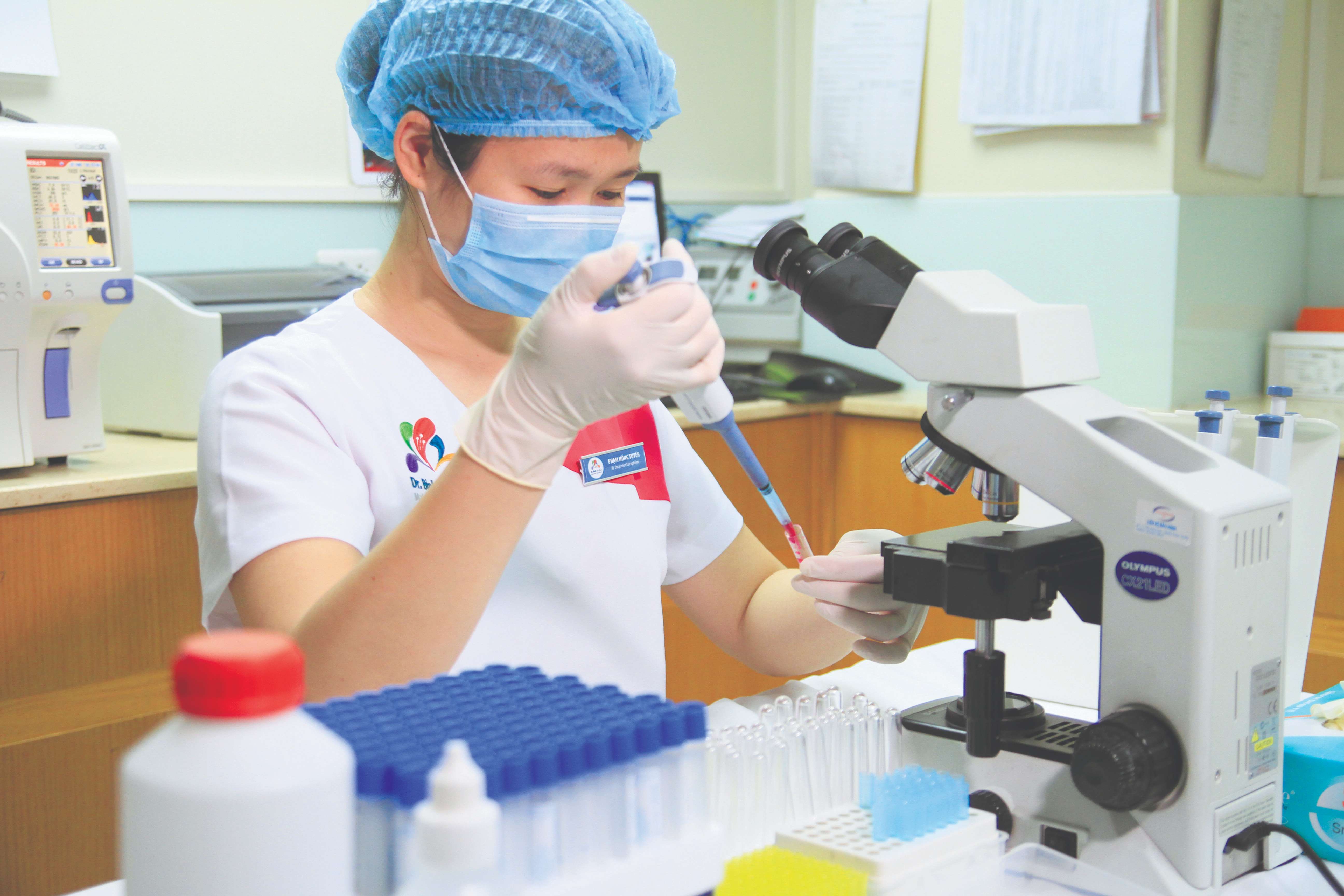 Proud to be reliable partners of CCM (Russia), WDP (Australia), Tunstall (Australia), Hope (Singapore),... Dr. Binh Tele_Clinic will help customers make the best choices in examination and treatment.
Established in 2013, Dr. Binh Tele_Clinic has successfully examined and treated over 200,000 patients. More than 30,000 health insurance cards were registered for initial medical examination and treatment, more than 10,000 foreign customers, and over 5,000 other customers. Flexible and convenient methods of guaranteeing and paying hospital fees.
With a team of leading and highly specialized medical doctors, Dr. Binh Tele_Clinic is proud to be a gathering place of good doctors dedicated to their profession and a couple of highly skilled and professional technicians who will bring customers the best experience when coming to Dr. Binh Tele_Clinic.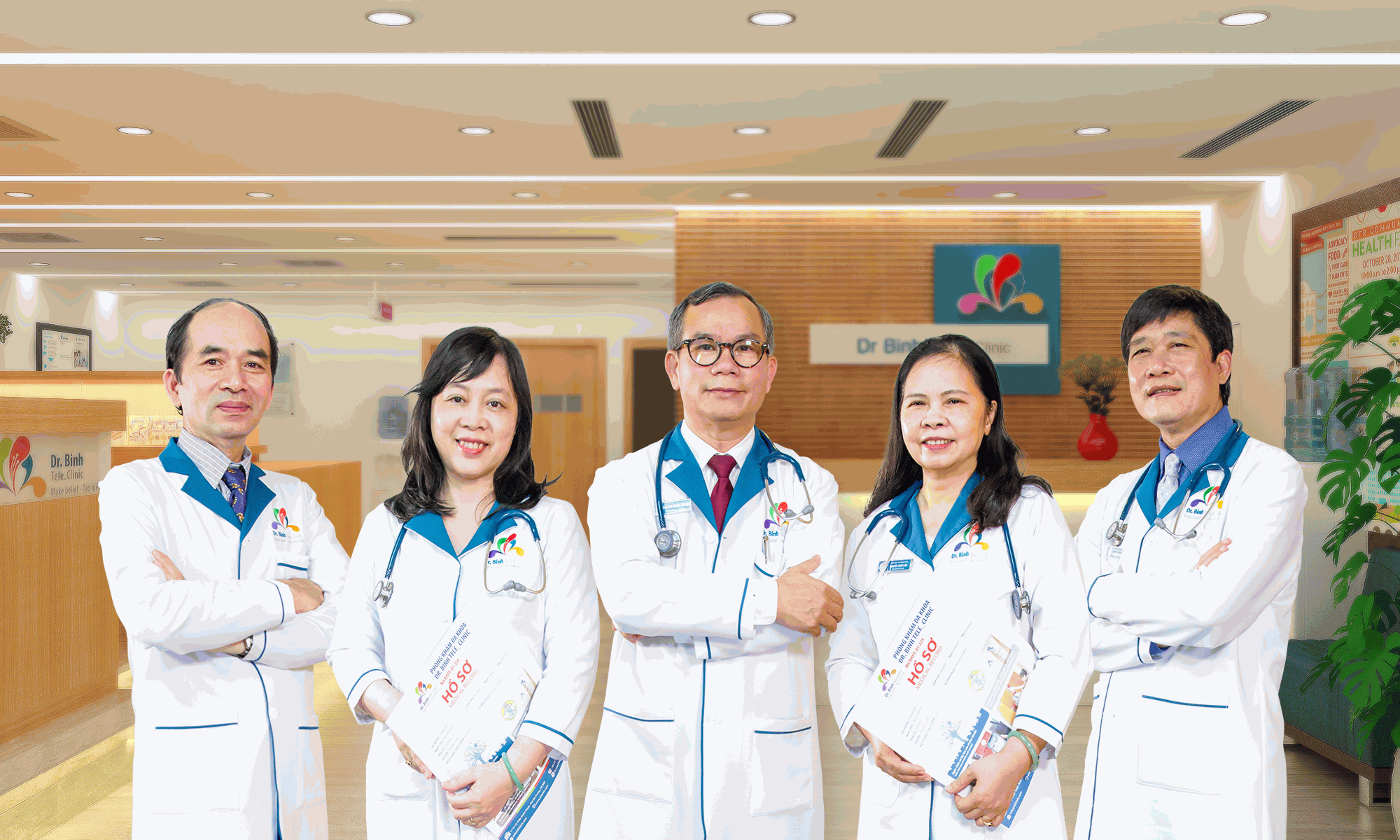 2. Services at Dr. Military Tele_Clinic
Medical examination and treatment for patients with and without health insurance
- Internal Medicine: With the function of medical examination and treatment including cardiovascular, respiratory, digestive, hepatobiliary, musculoskeletal, immune - allergic, ...
- Surgery: The place to receive emergency cases, medical examinations and treatment of surgical diseases
- Otolaryngology, Otolaryngology, Odonto-Stomatology, Dermatology, Eye, Physiotherapy - Rehabilitation, Testing, Gastrointestinal Endoscopy, Diagnostic Imaging: Modern machinery and equipment, modern equipment. This will help the patient to have the correct and appropriate treatment.
- Pediatrics: Solve all health problems, and help babies to be healthy
- Specialist in Obstetrics and Gynecology: Providing different services and procedures to ensure reproductive health for women.
Services of Dr. Military Tele_Clinic
- Family doctor 24/7: Applying the home health examination and care process of advanced countries, performing medical examination and treatment at home, adapted to Vietnamese people.
- Medi - Office - Agency health services: Provide a full range of examination packages: Recruitment health check, Periodic medical examination and treatment, Remote medical consultation, On-site disease prevention consulting, Consulting health insurance and social insurance, referral service…
- Service of taking samples for testing at home: Providing service to take samples to the place of sampling through receiving information from the 24/7 hotline. Accurate results, return results at home and on the website…
- Various health checkup packages: Currently, Dr. Binh Tele_Clinic currently has 3 main examination packages: Periodic personal health checkup package, Early cancer screening package, and Physiotherapy treatment package.
For more information about medical care packages at Dr. Binh Tele_Clinic HERE
3. Facilities and Medical Examination and Treatment Process at Dr. Military Tele_Clinic
Dr. Binh Tele_Clinic is invested with modern equipment to create a space to provide quality medical services to customers. To bring the most advanced methods to customers, the clinic always updates its knowledge on modern cancer screening, ensuring maximum health care needs of the people.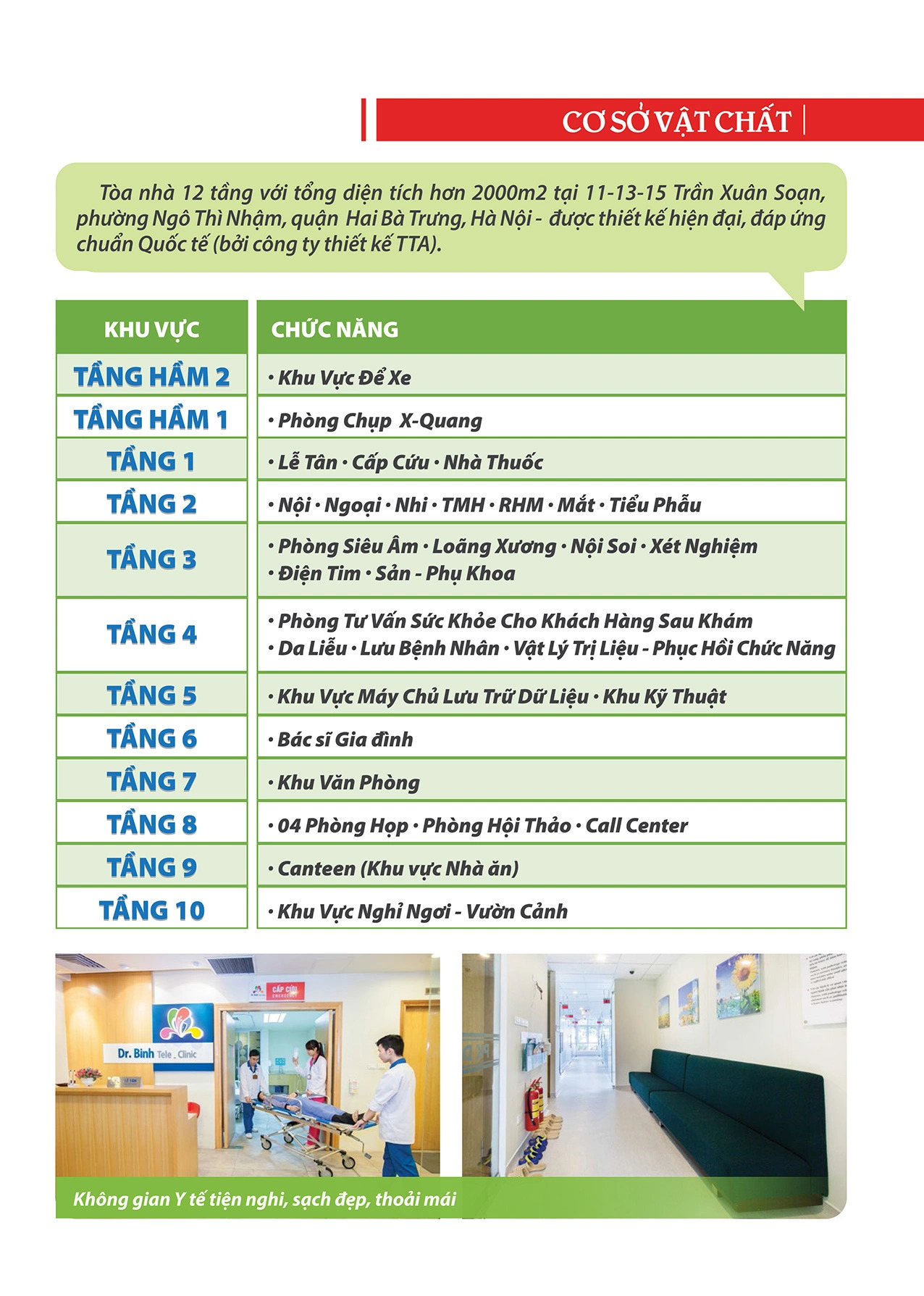 With a quick medical examination and treatment process, customers can book an appointment online via the Medihome app or register at the hotline: 1900 9204 to be consulted and arranged by the staff.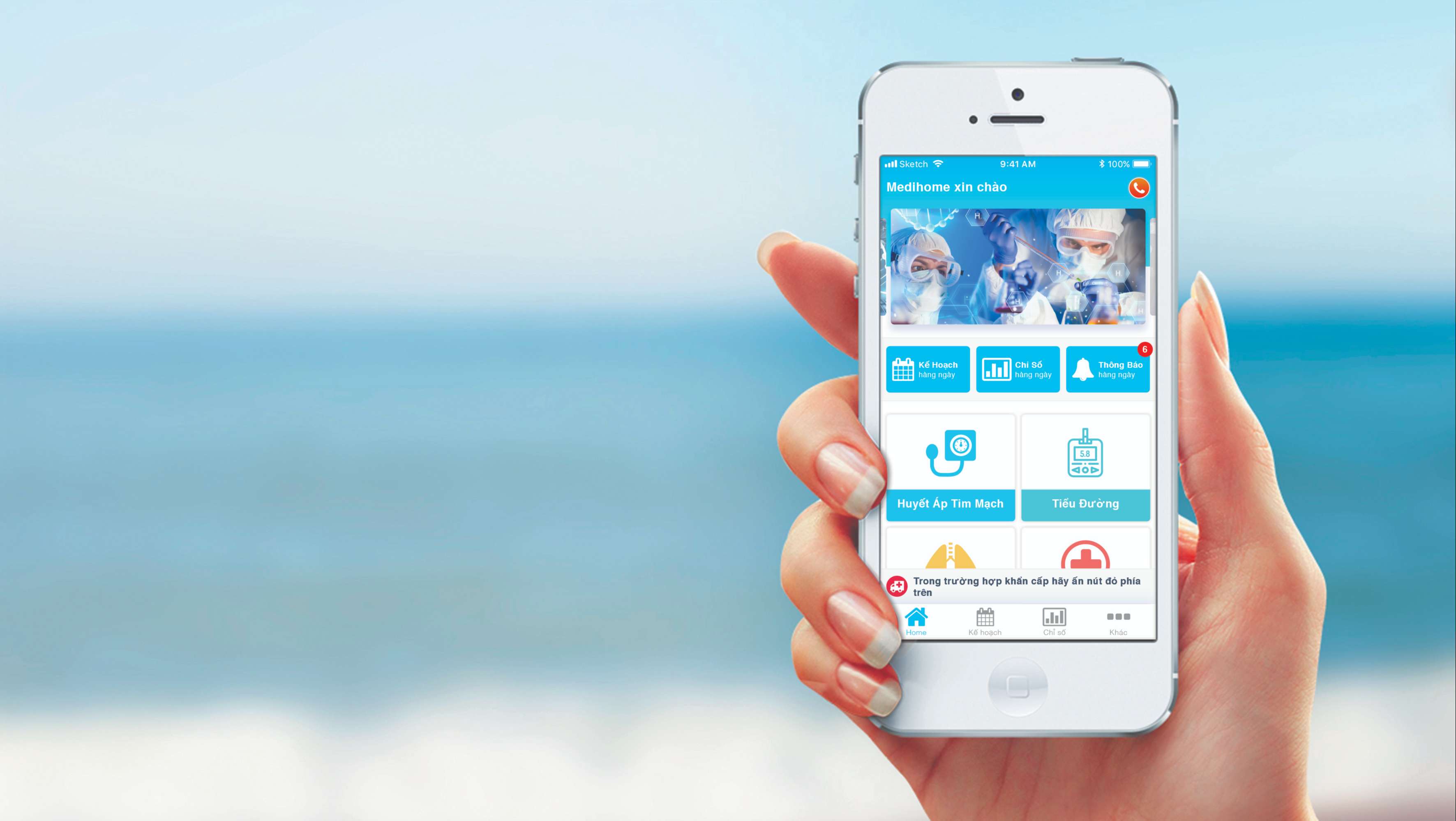 After that, customers will experience the examination process as follows:
- Step 1: Register for an appointment. For direct registration, customers go to the front desk to register, fill in the form and wait for the staff to check the information. For online registration, customers only need to follow the instructions at the website: https://drbinh.com/dat-lich-kham
After successful registration, the receptionist will check the information and related documents (health insurance, ID card/CCCD, passport, ...)
- Step 2: The patient takes the order number and waits for the examination.
- Step 3: The patient will be guided in the examination order and consulted by specialists. The doctors will take turns from the clinical examination to make a conclusion and a reasonable treatment plan for each patient.
- Step 4: After agreeing to the diagnostic services required by the doctor, the patient signs for confirmation and pays the examination and diagnosis costs. For patients covered by health insurance, you only need to pay the difference (if any).
- Step 5: Conduct intensive medical examination service. Results are usually returned immediately after the examination, about 30 minutes - 1 hour.
- Step 6: Bring the results to the original doctor, listen to the diagnosis and advise on treatment.
- Step 7: Buy medicine for a follow-up examination on time if indicated.
Here is all the information about Dr. Binh Tele_Clinic. Hope this information will help you in your research and treatment here.
CS1: DR. BINH TELE_CLINIC
No. 11-13-15 Tran Xuan Soan, Pham Dinh Ho Ward, Hai Ba Trung District, Hanoi
Hotline: 19009204
Email: info@drbinh.com – Website: www.drbinh.com
Facebook: fb.com/biquyetchamsocsuckhoe
CS2: 365 MEDIHOME THANH LONG CLINIC
1st floor, Executive Building, Thang Long Industrial Park, Dong Anh, Hanoi
Hotline: 1900 9204
Website: thanglong.365medihome.com.vn/
Facebook: fb.com/365medihome