12 PROVINCES/ CITIES TO CONTINUE WITH SOCIAL DISTANCING FOR AT LEAST 1 WEEK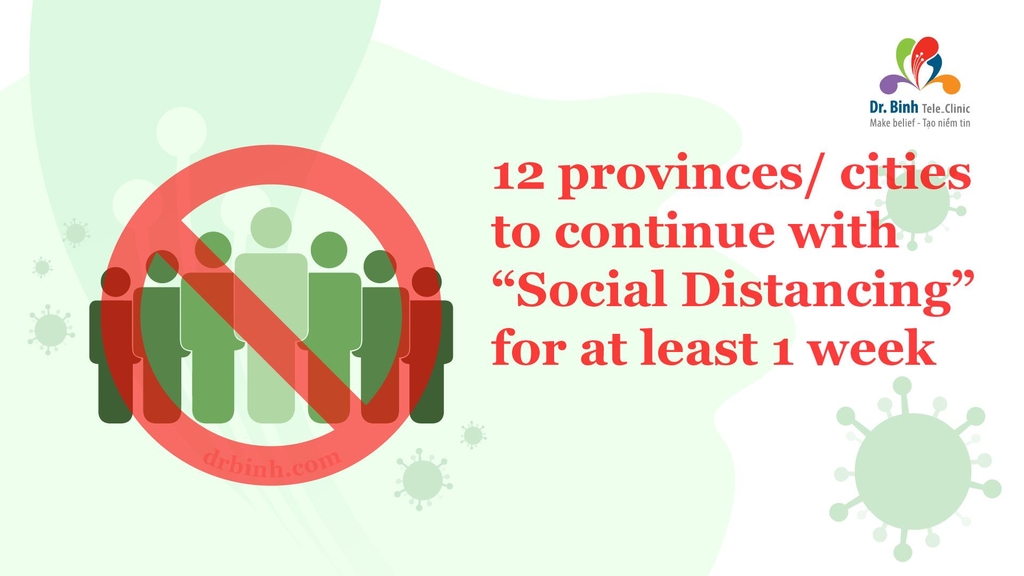 In particular, high-risk groups include these 12 provinces and cities: Bac Ninh, Binh Thuan, Da Nang, Hanoi, Ho Chi Minh City, Khanh Hoa, Lao Cai, Ninh Binh, Quang Nam, Quang Ninh, Tay Ninh, Ha Tinh . These provinces and cities shall continue to strictly implement all contents of Directive 16 (SOCIAL DISTANCING) for at least one more week, until April 22, and depending on the situation, may last up to April 30 .
The remaining 51 provinces and cities are divided into medium-risk and low-risk groups, for which 15 provinces and cities must continue to implement the roadmap of Directive 16 and strictly implement the entirety of Directive 15
36 low-risk provinces and cities must strictly implement Directive 15, for which Chairman provincial / municipal People's Committees shall decide on specific forms of production and business activities, meeting the requirements of the anti-epidemic.
At the same time, mandatory measures are still implemented, including restricting people from leaving the house, wearing face masks, washing hands regularly, keeping a distance of contact with others at 2 meters or more, prohibiting gatherings (including religious activities), and prohibiting public entertainment activities, and continuing to close tourist areas.
The Prime Minister has also decided to continue restricting foreigners from entering Vietnam.