Coronavirus updates, March 25: Vietnam's confirmed positive cases rise to 134
Vietnam has reported 6 new coronavirus cases in Ho Chi Minh City, 3 cases in Hanoi capital city, 1 case in Lai Chau Province and 1 case in Thanh Hoa province, increasing the number of confirmed cases in the country to 134 as of 21:00, March 24, 2020.
Ho Chi Minh City authorities have ordered the closure of all restaurants (with a capacity of 30 people or more), gyms, beauty salons, barbershops from March 24 to March 31.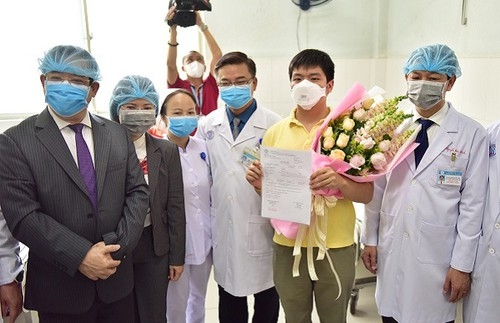 117 active ones diagnosed since March 6. Earlier, 17 other patients had recovered and were discharged from hospital. Of the current active cases, 14 have tested negative between once and thrice
Facing with thousands of overseas Vietnamese and students abroad returning to the country per day who undergo mandatory 14-day quarantine, Vietnam has prepared mass isolation establishments. Both Hanoi and Ho Chi Minh City have mobilized student dormitories for mass quarantine besides military barracks, concentrated facilities, hospital, and hotels.
*Malaysia's nationwide movement restrictions to stem the spread of the coronavirus have been extended from March 31 to April 14, as infections have not been reduced.
Malaysia found 212 new cases of coronavirus, the largest figure in a single day in the country, taking the total number of cases to 1,518, local media reported Monday.
*Thailand's Ministry of Public Health and the Department of Disease Control announced 107 new confirmed cases of the Covid-19 Coronavirus in their daily press briefing this morning. This makes the total number of cases found in Thailand since the outbreak began in January 934, with 4 total deaths.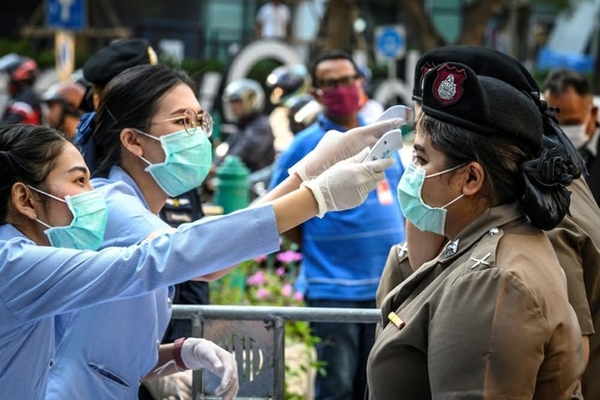 The vast majority of new cases in recent days have been from Bangkok, however, since the closure of entertainment and now nonessential businesses in the city, tens of thousands of people have returned to their home provinces which is why officials believe so many new cases are being identified in the countryside.
*The number of Covid-19 cases in Germany has risen to 31,554 since Tuesday, the Robert Koch Institute reported. With 36 patients succumbing to the disease, the death toll in the country now stands at 149.
This week, the European nation imposed new restrictions to slow the spread of the coronavirus, including a ban on gatherings of over two people.
*Applauded for its anti-coronavirus fight in limiting the spread of the virus, Taiwan has confirmed 195 cases with two deaths. 28 others have recovered.
*South Africa has seen a big jump in confirmed coronavirus cases in the country, with the total now at 709 – up 155 from 554 cases, Health Minister Zweli Mkhize said in an interview with the SABC.
*More than 158,000 people have signed up to help Britain's National Health Service tackle the coronavirus outbreak just hours after a request for a quarter of a million volunteers.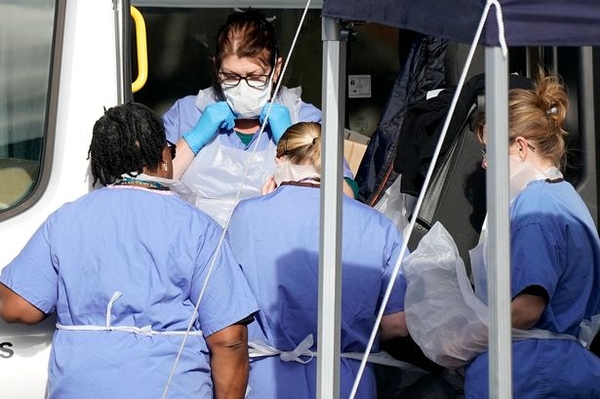 The death toll from coronavirus in the United Kingdom jumped on Tuesday by 87 to a total of 422 - the biggest daily increase since the crisis began.
Russia ready to help US to fight coronavirus if necessary
Russian Ambassador to the United States Anatoly Antonov said that if necessary, Moscow would be ready to help Washington in the fight against the outbreak of the novel coronavirus disease (COVID-2019).
"Our test kits have shown their high quality in China, Iran, have been transferred to Italy. Ordinary Americans should know - Russia, if necessary, will be ready to help the United States as it has repeatedly offered assistance in putting out fires in California," the Russian Embassy quoted Antonov as saying in its Facebook statement.
The number of registered coronavirus cases in the United States on Tuesday evening reached 53,660, the death toll stood at 703 people.
Antonov said US media outlets were rudely trying to switch public attention from the difficult coronavirus situation in the United States to the situation in other countries.
Source: StraitsTimes, Sputniknews, TheThaiger, The New York Times