COVID-19 Update 12/08: Vietnam detected 866 cases, two more deaths confirmed
In the morning of Aug 12, the Ministry of Heath recorded 3 more nCoV- positive cases, all returned from Japan, they has quarantined in Hai Phong right after entry. Otherwise, 2 deaths confirmed as patient number 832 and 431, died of pneumonia caused by Covid-19.
Three more cases detected Covid-19
Three patients were recorded from numbers 864 to 866, consisting of two males and one female, aged 33 to 36, in three provinces of Nghe An, Hai Duong and Nam Dinh.
All three from Japan to Vietnam on 10/8 on flight VN331, entered at Van Don airport, isolated in Hai Phong. On August 11, Hai Phong City Preventive Medicine Center took a sample and tested positive for nCoV. Patients treated at the National Hospital for Tropical Diseases 2.
From the beginning of the epidemic, Vietnam recorded 321 cases of imported infections that were immediately quarantined, not spreading the community from this group.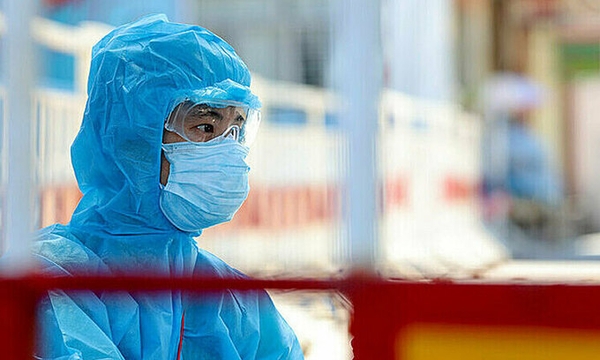 17th deaths relating to Covid-19 confirmed
A 37-years-old man is Vietnam's 16th Covid-19 fatality as the country recorded 16 new Covid-19 cases Tuesday evening, all linked to the Da Nang outbreak.
The patient who died was from the central province of Quang Tri.
He died of pneumonia caused by Covid-19, heart failure and type 1 diabetes, the Health Ministry announced. He is the second youngest Covid-19 fatality, after a 33-year-old woman.
In the Wednesday morning on Aug 12, Heath Ministry confirmed one more Covid-19 death, this is a 55-year-old man died after contracting Covid-19 last month, becoming the 17th fatality of the pandemic in Vietnam. "Patient 431" died of pneumonia caused by Covid-19, type 1 diabetes, end-stage renal failure, septic shock and multiple organ failure.
With him gone, Vietnam has lost 17 patients to Covid-19. All of them are locally transmitted cases linked to the Da Nang outbreak and have suffered various chronic diseases, mostly renal failure, for years. The oldest was 86 and the youngest was 33.
Vietnam has recorded 405 domestic infections in 15 cities and provinces including Hanoi and HCMC since the novel coronavirus resurfaced in the community after three months late last month.
He was a resident in Lien Chieu District of Da Nang, a tourism hotpot along Vietnam's central coast and now an epicenter.
Thus, the past 24 hours recorded 19 new cases. The total number of infections in the country is 866, of which 398 people have been cured, 17 died, and 451 patients are being treated.