COVID-19 Updates: VN records new community transmission in HCMC after three months
The Ministry of Health (MoH) on November 30 afternoon confirmed a new COVID-19 case that got the coronavirus from another, marking Vietnam's first community transmission after three months. HCMC confirms two more Covid-19 community transmissions on December 1
Four new cases of COVID-19 were detected in HCMC in the last 24 hours, including two locally-infected cases, according to the National Committee for COVID-19 Prevention and Control.
The nephew is a one-year-old toddler who'd been taken to the house of "Patient 1347" on four different days (November 22, 23, 25 and 27).
The student is a 28-year-old woman who attended a class taught by "Patient 1347" on one of two campuses of the Key English language center.
The English teacher is a 32-year-old resident of District 6 who was confirmed positive for the novel coronavirus Monday.
His nephew and student tested positive when in quarantine.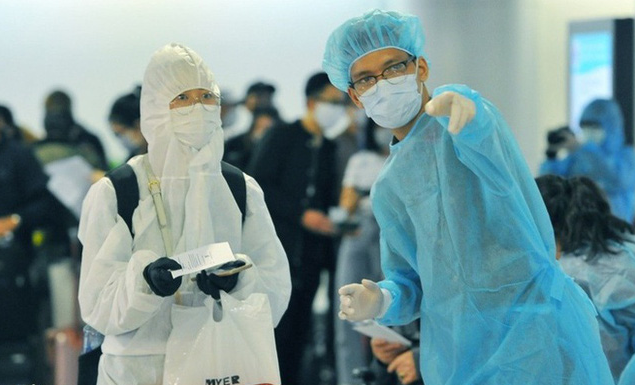 The nephew, now tagged as "Patient 1348," is being treated at the HCMC Children's Hospital. The student, "Patient 1349," has been admitted to the city's field hospital for Covid-19 treatment in Cu Chi District.
HCMC's health authorities had tracked down all people that have come into close contact with the teacher who'd contracted the virus from his friend, a Vietnam Airlines flight attendant confirmed last Saturday as "Patient 1342."
The flight attendant had returned to Vietnam on November 14 and was quarantined for four days at a facility managed by the airline in HCMC. After two tests showed he was negative for the coronavirus, he was asked to remain quarantined at his home in Tan Binh District. At home, he came into contact with his mother and two friends, including the English teacher who came to stay with him.
Health officials and Vietnam Airlines representatives have blamed the flight attendant for violating home quarantine rules, which require people to avoid close contact, stay in an isolated room or keep a distance of at least two meters from other people.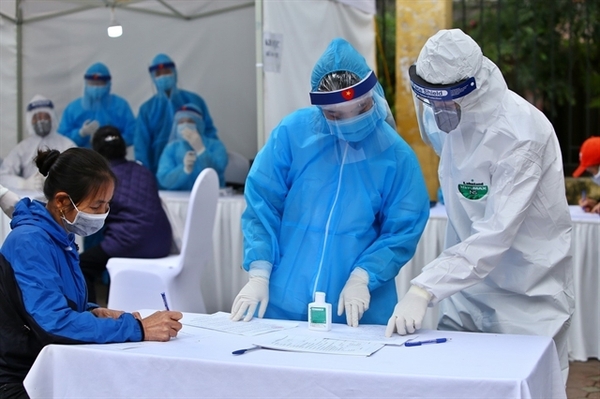 The teacher had ended a streak of 88 days with no community transmissions of the novel coronavirus in Vietnam and 120 days in HCMC.
Following contact tracing, four teachers working at the Vo Van Tan and Nguyen Hue primary schools in HCMC's District 6 have been confirmed F1 (first generation infection) suspects, forcing 2,000 students of the two schools to stay home starting Monday.
Forty-eight students and four teachers of one class at the Nguyen Thi Minh Khai High School in District 3 have also been asked to stay home after one of the students attended one of "Patient 1347"'s classes.
Also on Tuesday, two Vietnamese citizens returning from the Canada on November 16 and were quarantined upon arrivals were confirmed to have got Covid-19.
With the four latest cases, Vietnam has recorded 1,351 Covid-19 patients. Of them, 1,195 have recovered and been discharged from hospitals, 35 died from the disease, three who died after they had been confirmed Covid-19 free have not been counted among the recoveries or the deaths.
Some symptoms of Covid-19 is likely flu so you have to do some tests as soon as you can. Otherwise, call your primary care provider and discuss symptoms before visiting a healthcare facility, or book online video doctors visit/telehealth consultations through mobile app Medihome or call healthline 19009204 in Vietnam.
Medihome is one of the best-known telehealth providers that allows patients to receive medical advice and instructions at home by providing them with a platform to connect with real doctors.
Users can make health-related inquiries, look up medications, and search for the nearest clinics and pharmacies at the comfort of their own home.
For patients who prefer to see their doctor in person, Dr.Binh Tele_Clinic is always open and continue to welcome patients for their appointments. The health care organization is closely monitoring COVID-19 and is following guidance from the Center for Disease Control and Prevention, and World Health Organization, MOH of Vietnam in the care of patients.