Detection of 2 new cases of Covid-19 infecting the Hai Duong and Quang Ninh communities
Detection of 2 new cases of Covid-19 infecting the Hai Duong and Quang Ninh communities
Two new cases of COVID-19, sadly, was found in Vietnam, specifically in provinces like Hai Duong and Quang Ninh.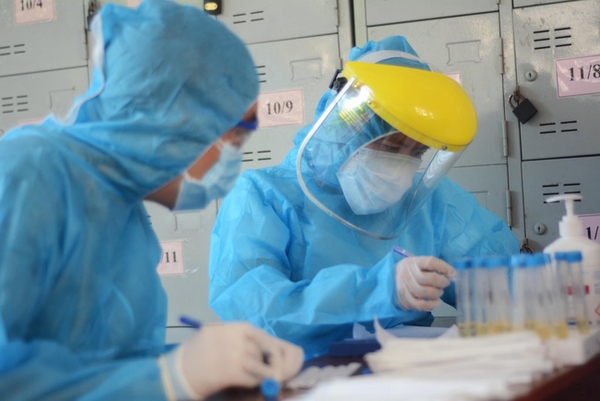 According to GOV, two new cases of COVID-19 in Vietnam are the first two cases of social infected after 55 consecutive days. Vietnam recognized no social infection for nearly two months, but the streak was broken. One of new COVID-19 case in Vietnam is a female employee of a company in Quang Ninh.
Specifically, patient number "1552" works at Poyun Corporation, lives at Kim Dien, Hung Dao ward, Chi Linh city, Hai Duong province. She was suspected to get infected from the virus after closed contact with an already positive with COVID-19 case in Japan. New patient of coronavirus was RT-PCR tested yesterday and was announced to have carried the virus. She is now being treat at the Governmental Tropical Diseases Hospital, Hanoi.
While patient number "1553" is an employee of Van Don International Airport, Quang Ninh. He lives at Hong Ha ward, Ha Long city, Quang Ninh province. The patient from Quang Ninh was acknowledge that he had a closed contact with a COVID-19 suspected case. Eventually, the patient got some symptoms of the disease and was test yesterday, Jan. 27th. The examination showed that he was positive with the virus. At this moment, he is being treated at the Governmental Tropical Diseases Hospital, Dong Anh branch, Hanoi.
The transmission source is unknown in both of the above cases. The Ministry of Health has sent a special task force to Hai Duong to help with tracing and testing.
The Minister of Health Department, Nguyen Thanh Long, declared that Vietnam will summon good doctors and nurses from Bach Mai Hospital, Governmental Institution of Epidemiology, University of Social Medical, and Hanoi Medical University to Hai Duong and Quang Ninh.
Prime Minister of Vietnam, Vu Duc Dam, also said that leaders of Hai Duong and Quang Ninh should focus on stopping the disease and support citizens to have a healthy and safe Tet holiday.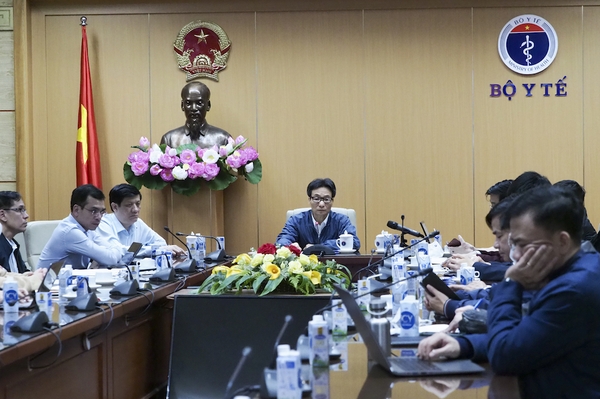 Vietnam, for example, had registered 1,553 cases of Covid-19 on the morning of January 28, of which 695 were in the community. 2 cases were just announced after almost 2 months, Vietnam has not reported any cases in the community.
Currently, the places are isolated and monitor the health of more than 21,000 people, 141 of whom are hospitalized, more than 20,000 people are isolated, more than 1,200 people are isolated at home and in accommodation.
Hospitals have now treated 1,430 cases. The death toll is still 35 cases.
Globally, the Covid-19 epidemic has shown no signs of stopping after more than a year of outbreak. Currently, the number of cases worldwide has exceeded 101 million cases and more than 2.1 million deaths.
Source: Chinhphu.vn
How to protect yourself from COVID-19?
Protect yourself, your doctor and your community and speak to a doctor about your symptoms without leaving your home.
Quickly and easily make your video visit appointments online with FREE initial cost during Covid-19 outbreak, whenever you like. Just follow these steps:
Step 1:
<Method 1> Call

1900 9204

to see the operator
Step 2: Just choose a time that works best for you. At the appointment time, the Doctor will directly contact online consultant with you via Video Call. You only need to talk to your doctor about the issues you need to consult and get medical advice.