Don't Be Afraid: Phantom Cell Phone Buzzes Are A Real Thing
Do YOU hear 'phantom phone buzzing'? 80% of college students admit they experience major sign of phone addiction
A new study backs up increasingly available data that humans are falling victim to phantom vibration syndrome system at a shockingly high rate.
Over 80 percent of college students experienced the phenomenon of thinking that their mobile phone was ringing or vibrating, according to a study by researchers at the University of Michigan. This phenomenon, known as "phantom vibration (or ringing) syndrome," is receiving increased attention from researchers as Americans become so attached to their smartphones.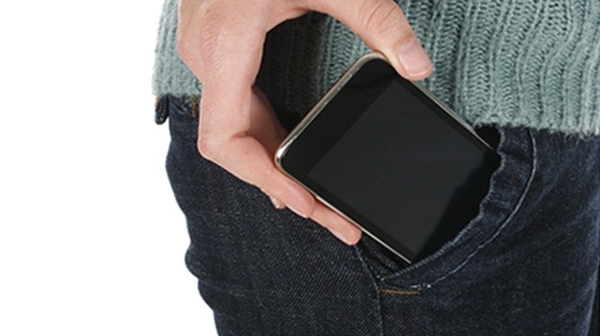 The researchers, Daniel J. Kruger and Jaikob M. Djerf, administered an online survey to 766 college students, measuring their level of psychological cellphone dependency against their frequency of experiencing phantom phone vibrations, notifications or ringing.
The study found that those who scored higher on the cellphone dependency chart, had more frequent phantom phone experiences. 77 percent of the respondents said that they have experienced phantom vibrations, while 37 percent had a phantom ringing experience.
Kruger and Djerf asked students if they used their phones to make themselves feel better, if they became irritable when they couldn't use their phone and if they though about using their phone when there weren't on it to determine their levels of dependency. Women were found to be more dependent on their phones than men.
The study provided additional insight on human interaction with social technology in an emerging scientific field.
The results indicated that those with a greater psychological dependency on cell phone communications experience hyper-sensitization to stimuli similar to those indicating cell phone communications. The human mind, in turn, may hallucinate these sensations.
"Most people consider phantom buzzing and ringing a minor nuisance, and only a few try to do anything to fix it," Kruger told The Daily Caller News Foundation. "Frequent phantom experiences are more of a sign of something potentially more problematic, our psychological dependencies on cell phones," Kruger asserted to TheDCNF.
Previous studies have shown similar numbers. A 2010 study of 169 hospital workers in 2010 found that 70 percent of the workers experienced the phantom vibration syndrome, and that was seven years ago when smart phone usage was still far from peak use.
A similar college survey found that 40 percent of college students experience a phantom vibration at least once a week.
Experts say there are ways to combat the phenomenon, though it is unclear if millennials would find the ideas particularly helpful. One idea is to go on a "phone fast" which would be a period of time where the phone is not used. Another idea is to turn off the vibrator feature, or to refrain from keeping the phone on one's physical body.
Psychiatric experts have refrained from including excessive cellphone use as an addiction, refusing to include it in the latest update to the American Psychiatric Association's guide for classifying and diagnosing mental disorders.
Cell phone manufacturers and phone service providers insist that the problem is not related to the technology, but rather, it is a result of human error.
"We have to make sure that we do not lose the skills of normal (non-virtual) social interaction, or lose our sense of community, when everyone is effectively isolated from others in their own virtual social world," Kruger warned.