Eight Russian experts are Vietnam's latest Covid-19 patients
In the evening of July 15, the Ministry of Health said that there were 8 new COVID-19 cases, all of whom were Russian experts who had arrived in Vietnam on 11 July. The Ministry of Health also planned to welcome back 116 citizens who are at highly risk of COVID-19 infection in Africa in coming 10 days.
Eight Russian experts quarantined in southern Vietnam have been confirmed as the country's latest Covid-19 patients, taking the national tally to 381.
The patients, all male, are aged 30 to 55. They landed in Ho Chi Minh City on July 11 and were quarantined in Vung Tau Town, 100 kilometers away. Their samples were taken on July 13. Although, they have tested positive, they show no symptoms.
The eight take Vietnam's coronavirus tally to 381. The country has not had any community transmission of the virus for three months now.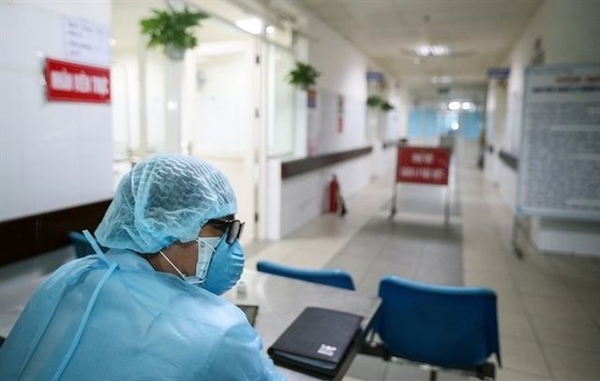 Of the total, 353 people have recovered and been discharged, including a 28-year-old Vietnamese woman, "Patient 330," who was discharged Wednesday afternoon.
The 28 active patients are in stable condition. Five of them have tested negative for the novel coronavirus at least once. Over 12,000 people are in isolation in the country - 11,000 in quarantine facilities, while the rest at hospitals or at home.
Ministry of Health plans to bring 219 citizens from Equatorial Guinea
The Ministry of Health said it is planning to transport 219 Vietnamese citizens, including workers and managers working in Equatorial Guinea (Africa), of whom 116 are already tested positive for COVID-19.
Out of 116 patients, 2 have recently had severe symptoms, have to use supporting equipment for breathing, and need to be treated in an intensive care unit.
Transporting service representatives said flight registration was complicated and expected to take 10 days for the flight to take off.
These 219 workers and managers work for three Vietnamese companies in Equatorial Guinea are reported to be extremely worried about the situation there, some have even to call for help because many of them have already tested positive for COVID-19.
The reported global death toll of the pandemic has reached 580,000.
Source: Vnexpress