Healthy Menu - Body Purification Health Upgrades
The healthy menu is being loved and used by many people daily. When purifying the body, you will remove toxins from food or dust in the environment to improve resistance and fight disease. Maintaining this habit brings many benefits, such as maintaining body shape, beautiful skin or enhancing health. So what is a healthy menu? Let's go with Dr. Binh Tele_Clinic to learn this method of body purification.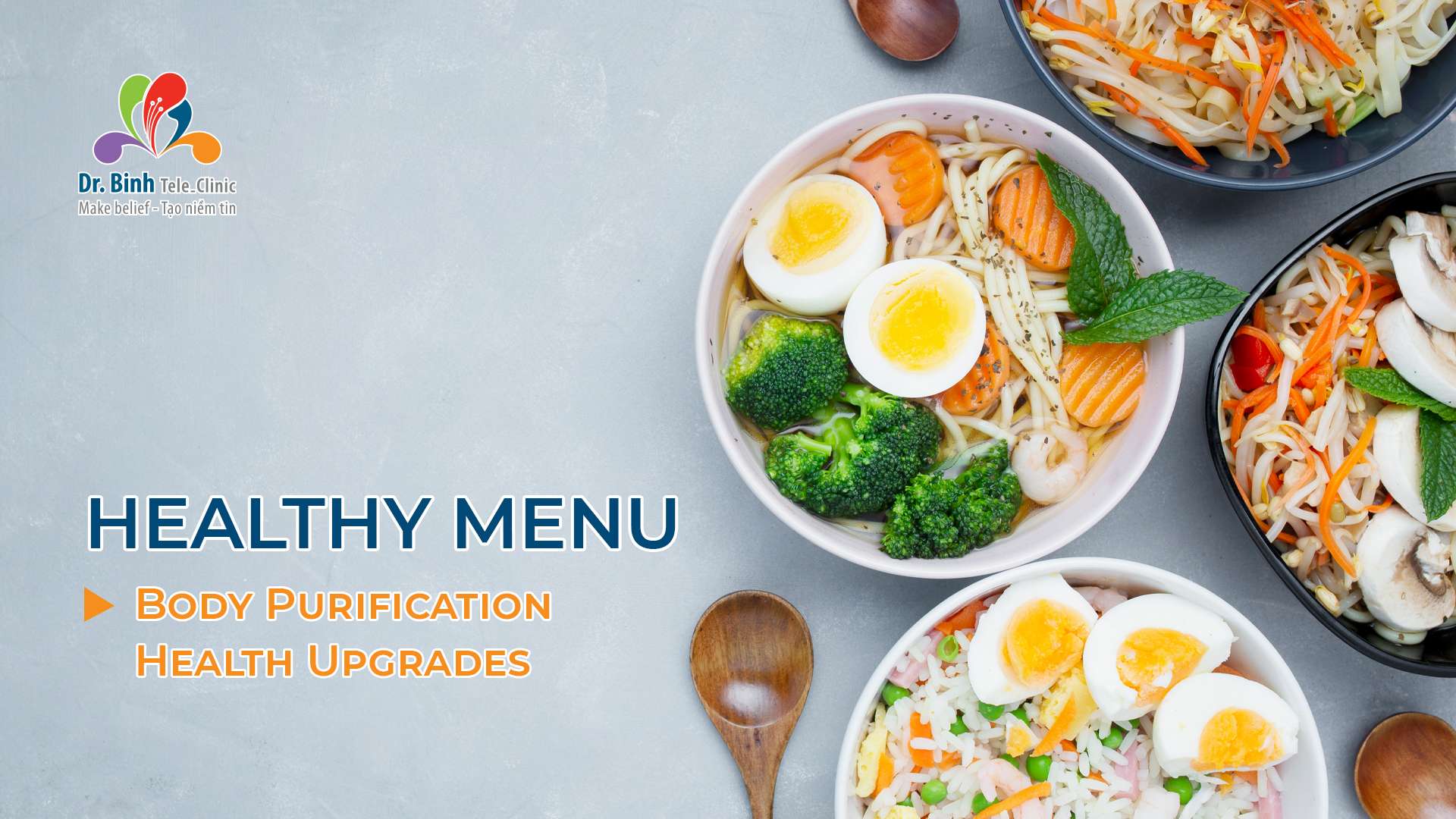 1. Healthy Menu - What is Body Purification?
A healthy diet is a balanced diet with various foods to help you have a healthy body, maintain shape and improve health.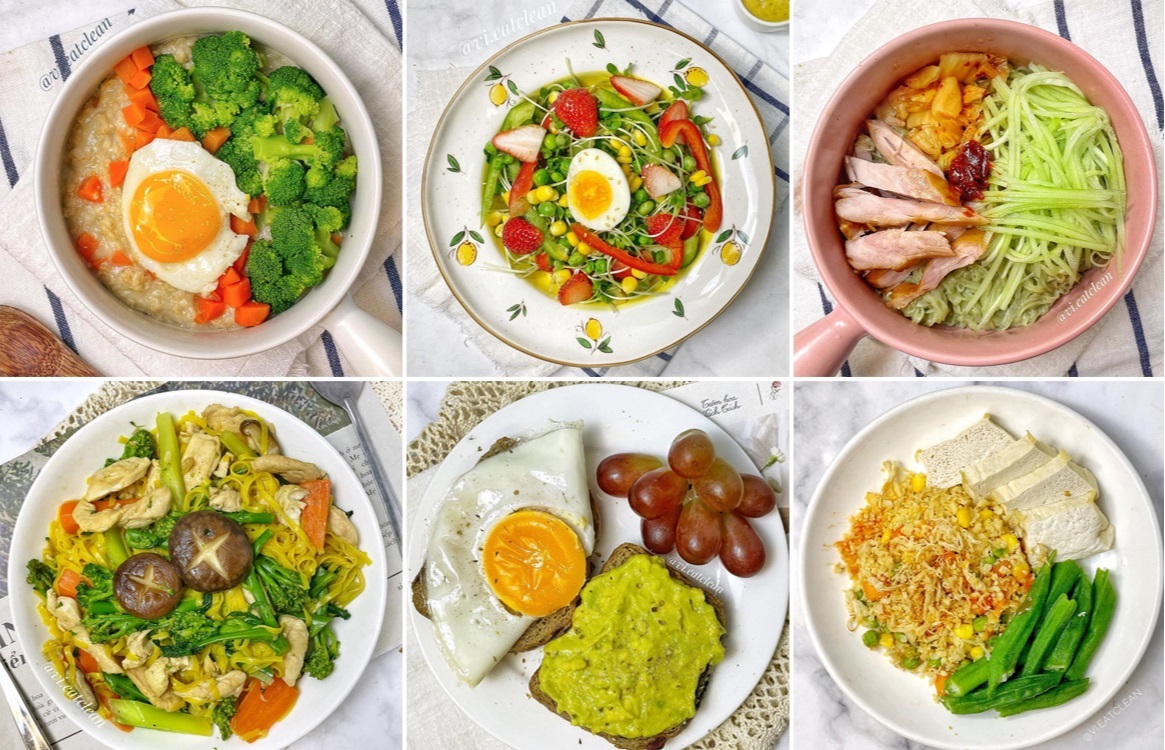 Body purification, also known as the detox method, helps the body get rid of pollution, synthetic chemicals, heavy metals and toxic substances in processed foods… However, when life is too much, the natural elimination will not be effective if the problem makes the body tired. Therefore, we need to have a detox method to support the body's detoxification process, such as: eating low carbs, being vegetarian, and eating a lot of vegetables, citrus fruits, tangerines, legumes, nuts or teas…
2. Benefits When Applying Healthy Menu During Body Purification
In addition to being popular with women for weight loss and beautiful skin, a healthy menu offers countless other health benefits for different ages. Here are the outstanding uses when you apply a healthy menu in the process of improving health.
- Weight management and internal organ support: The liver and kidneys play an essential role in the process of elimination and weight loss. The weight loss process will be affected when the liver, kidneys and other internal organs are not working correctly. Choosing a healthy scientific menu will support the liver in the process of eliminating toxins and losing weight.
- Increase energy and mental clarity: Life's chaos makes us race against time with fast meals, not on time. When the body works too hard, both inside and out, it will make the mind tired and more easily stressed.
- Strengthens the immune system: We all know that vegetables, fruits and legumes, nuts and seeds contain many antioxidants and vitamins. And these are also active ingredients that play an essential role in building the immune system's barrier. So a healthy and scientific menu will help you prevent the agents that cause cancer and cardiovascular diseases.
- Clean breath and skin: In addition to dental problems, "smell" breath is partly caused by the activity of the stomach. When the stomach has to digest too much greasy food or stimulant, it will cause an overload - one of the causes of belching, heartburn, and indigestion. In addition, a healthy diet will help the natural excretion through the skin be more favorable; the pores will be open, giving you smooth skin, free from acne and inflammation problems skin.
- Create a sense of appetite: Anorexia and not eating well is one of the warning signs that the internal body is overloaded. Changing from an unhealthy diet to a healthy one will make your body less heavy in the digestive process, giving you a better appetite and a more relaxed mind.
Find out more about the individual health checkup packages of Dr. Binh Tele_Clinic HERE
3. How to Apply Healthy Menu During Body Purification
Applying a healthy menu when purifying the body is not difficult, but it is not easy and easy to misunderstand. When using a nutritious diet, you must distinguish between foods to eat and foods to limit and not to eat.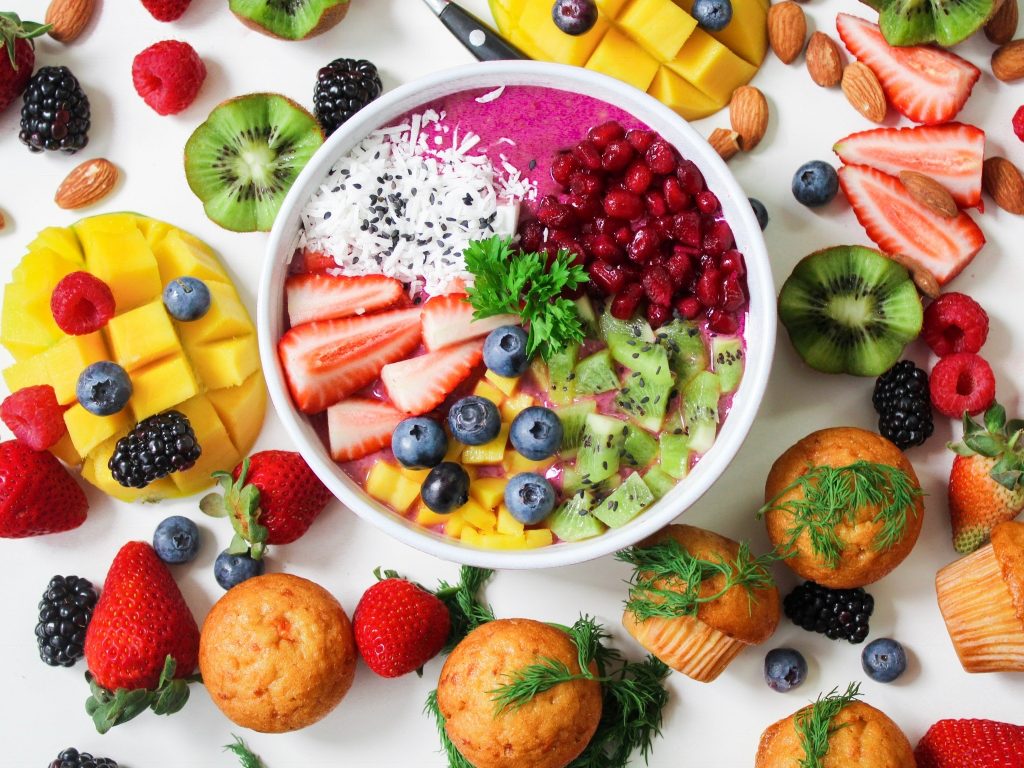 Foods like fiber (vegetables, beans, seeds, fruit), dairy (low-fat or skim), healthy carbs (oats, barley, brown rice, sweet potatoes), or lean meats Remove skin and fat (white meat, red meat) are foods to eat because they have enough nutrients and vitamins that the body needs.
Foods such as processed meat, foods high in salt, sugar, and bad fats (potatoes, cream, butter, canned goods, etc.) are low in nutrients, mainly sugar and synthetic chemicals, create a false appetite and fast satiety.
Let's start a healthy menu by drinking enough water. The use of water is not simply to quench thirst. We all know that 70% of the body is water; water helps regulate body temperature, supports digestion and metabolism, helps the body absorb nutrients and eliminates waste from the body. Water will help lubricate the internal processes of the body. Usually, an adult needs 2-3 liters of water per day, depending on weight and gender. So drink water properly to have a healthy body.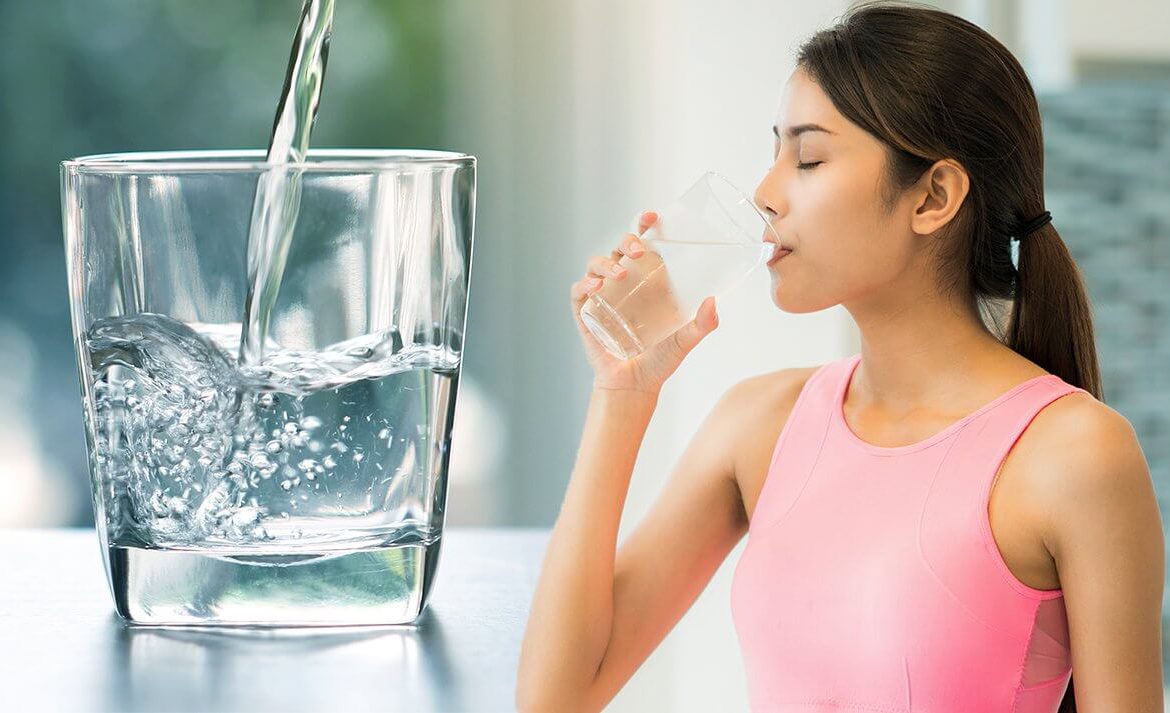 Choose foods rich in vitamins and antioxidants such as vitamins A, E, D, C, selenium, lycopene, lutein and zeaxanthin... These vitamins and active ingredients are found in most green vegetables, cocoa or green tea berries.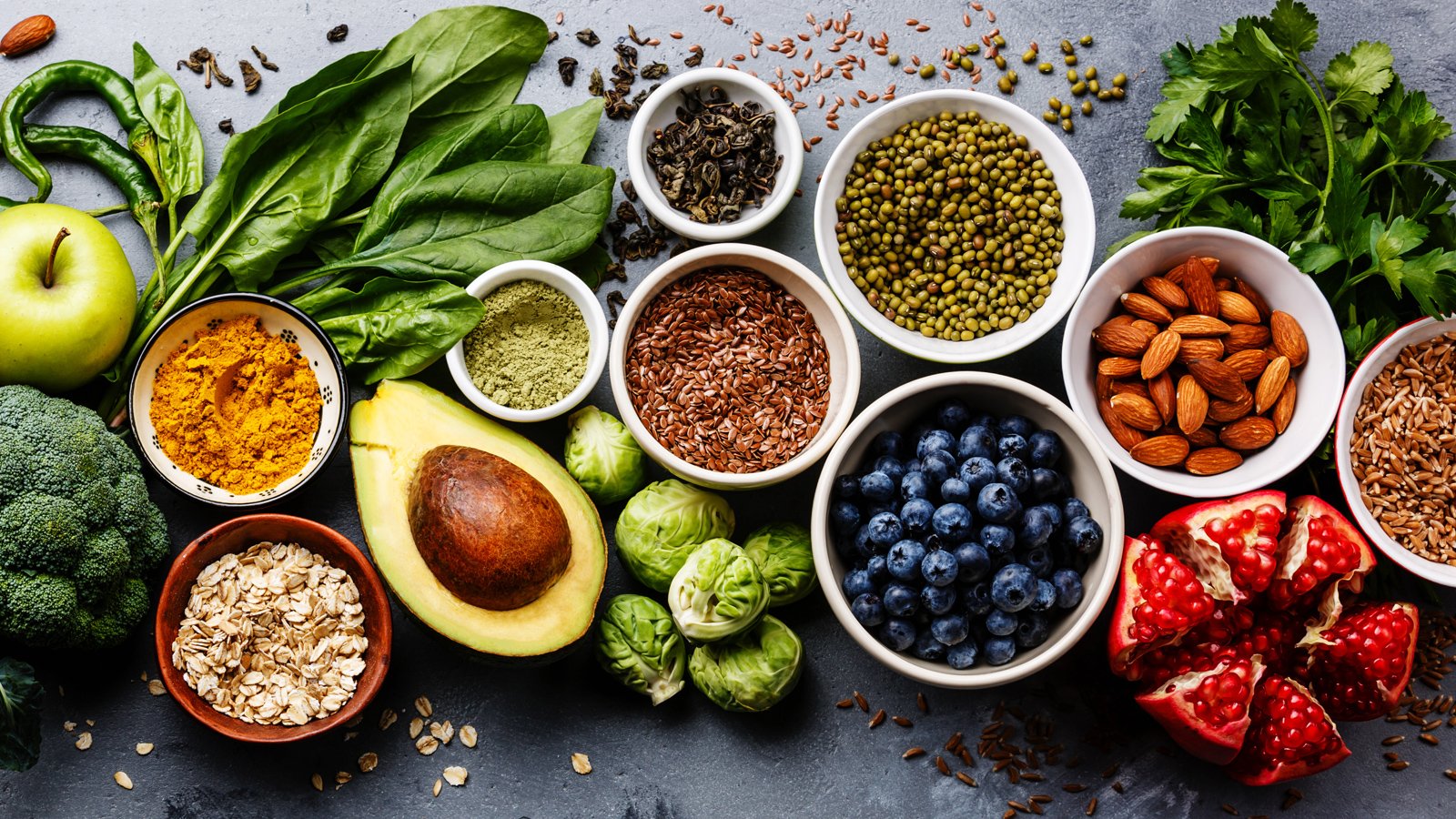 Add foods rich in prebiotics. This type of fiber is very beneficial for the intestines, helping to nourish the good bacteria in the digestive system, called probiotics. The balance of healthy bacteria will help the body have a complete circulatory system and absorb the maximum nutrients needed. This is also a premise to help strengthen the resistance barrier to protect the body from cardiovascular diseases, cancer …
The change in diet will make the body not used to the first few days. Start slowly to let your body get used to and maintain a healthy menu; this will help you and your family's health be improved and more beneficial.
CS1: DR. BINH TELE_CLINIC
No. 11-13-15 Tran Xuan Soan, Pham Dinh Ho Ward, Hai Ba Trung District, Hanoi
Hotline: 19009204
Email: info@drbinh.com – Website: www.drbinh.com
Facebook: fb.com/biquyetchamsocsuckhoe
CS2: 365 MEDIHOME THANH LONG CLINIC
1st floor, Executive Building, Thang Long Industrial Park, Dong Anh, Hanoi
Hotline: 1900 9204
Website: thanglong.365medihome.com.vn/
Facebook: fb.com/365medihome