Holiday Announcement of Liberation Day 30/4 & International Workers' Day 01/05
Dear our Valued Customers,
According to the national regulations on holidays in 2023, Dr. Binh Tele_Clinic is pleased to announce the Liberation Day – April 30 and the International Labor Day – May 1 as follows:
- Holiday Time: From Saturday, April 30, 2023 to the end of Tuesday, May 01, 2023.
- Resume Time: Wednesday, May 4, 2023.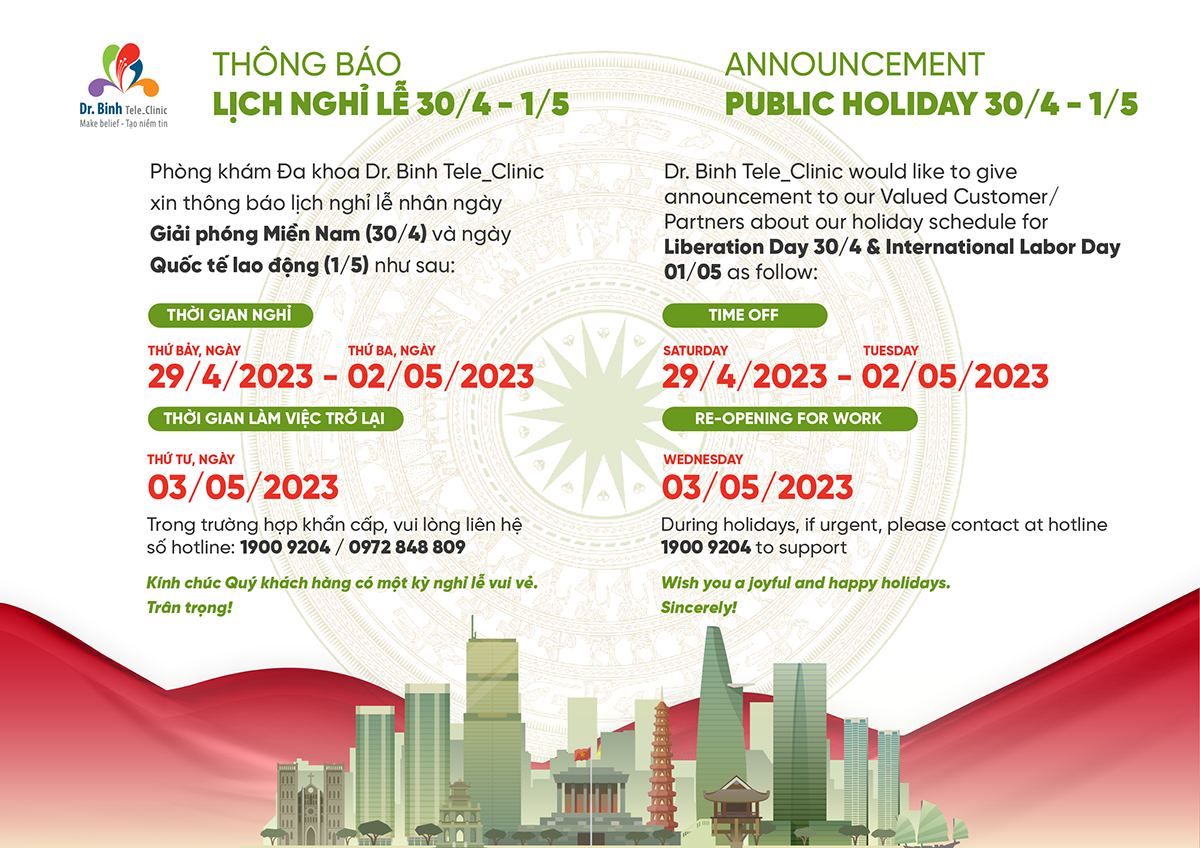 During the holidays, if you have any medical problems, please contact us through Hotline 19009204 or download App Medihome Dr. Binh Tele_Clinic to proactively book an appointment with doctors in the fastest way.
Wishes you a happy holiday with your family!
Best regards,