Online Health Care Trends
Covid-19 has brought a technological revolution in every field, from education and business to healthcare. Therefore, the trend of online health care in the 4.0 era is being favored by people and growing increasingly. Let's go with Dr. Binh Tele_Clinic to learn about this new healthcare trend.

After more than two years of fighting the Covid-19 pandemic, several health care habits and trends have been changed. People are gradually focusing on the direction of "healthcare" through medical applications and online healthcare communities consulted by experts and doctors.
In parallel with educational technology, medical technology applications are expected to create bright spots in the next few years.
The digital revolution in healthcare.
Covid-19 is seen as a catalyst for the medical technology industry to transform faster than other fields, which used to take several years, but now it has been shortened to just a few short months.
Looking back at the time when Vietnam entered the crisis period when the Covid-19 pandemic broke out when the economy of all fields was frozen, the health sector was forced to open up to bring people to the world health and safety solutions. The needs for medical examination, remote health consultation, testing and vaccination are gradually being met thanks to the digital transformation. People and medical facilities can connect only through the internet and network-connected devices such as smartphones or laptops.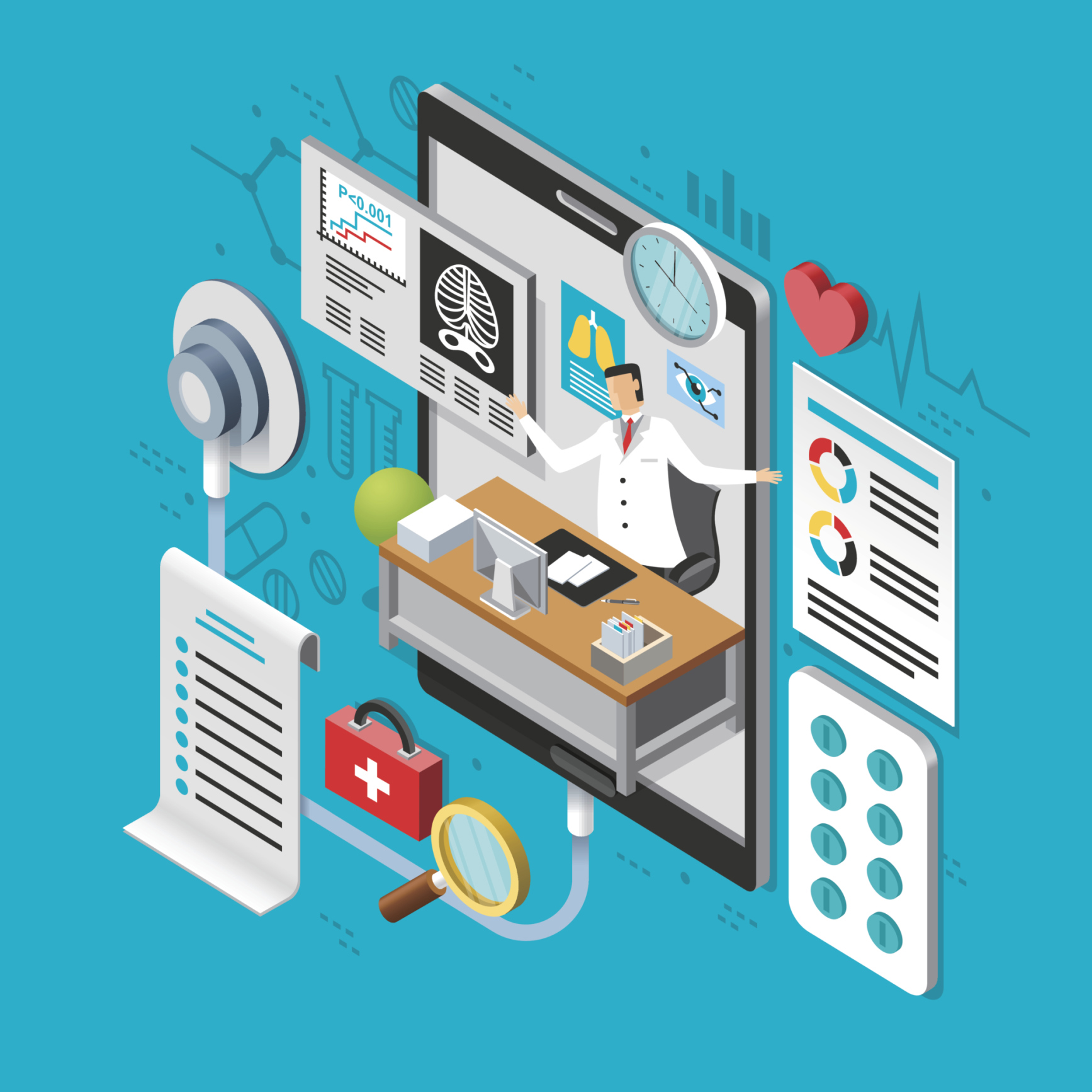 When Covid-19 gradually cools down, it is time for people to improve their health care spirit. Diseases such as stroke and cancer are getting younger and younger, and people of the 4.0 generation have actively sought solutions for health care and health training. Since then, to serve the health care needs of the people, the trend of online health care, remote medical examination and treatment has been born through medical applications managed directly from clinics and hospitals.
Modern online health care trends.
Medical digital transformation is considered a solution to connect patients with doctors quickly, meeting the medical examination and treatment needs of the people and limiting the overload at medical facilities.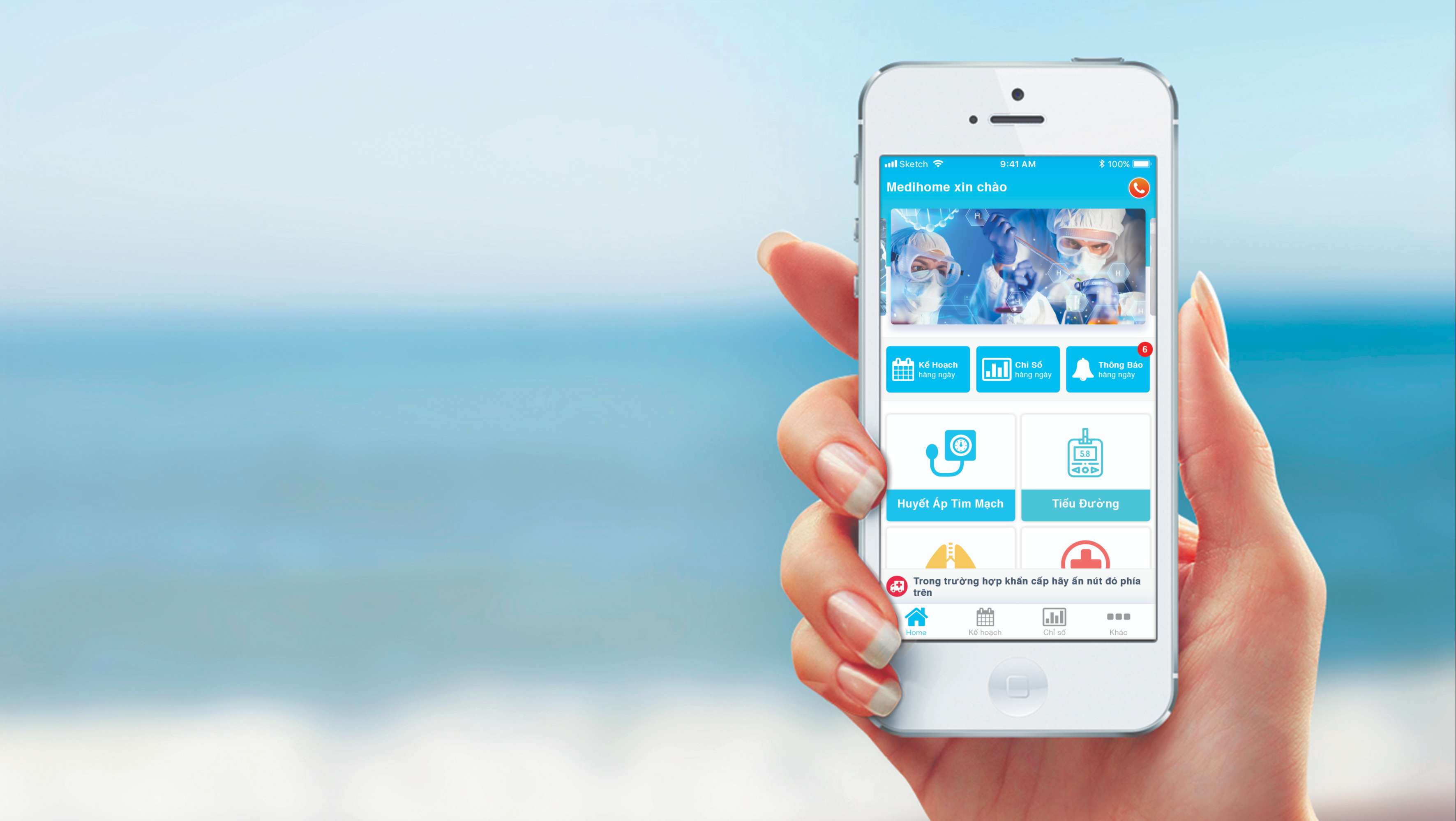 One of the successes of the medical digital transformation trend is probably the telehealth service "Telehealth/Telemedicine." With the advantages of fast, convenient, and convenient connection anytime, anywhere, this form allows patients and medical facilities to be connected, helping optimize costs and time for both parties. In addition, the online healthcare service also allows patients to search and connect with leading doctors and experts at the right time.
Refer to the telemedicine service package at Dr. Binh Tele_Clinic HERE
At the forefront of this online health care trend in applications such as Medihome or GPP pharmacy… Patients can seek knowledge about the symptoms of the disease and connect with doctors and pharmacists via video and get advice anytime, anywhere.
When medical examination and treatment services are simplified, many people have begun to form the habit of taking care of their health whenever they see abnormal signs in their bodies. That's why the home consultation system was born.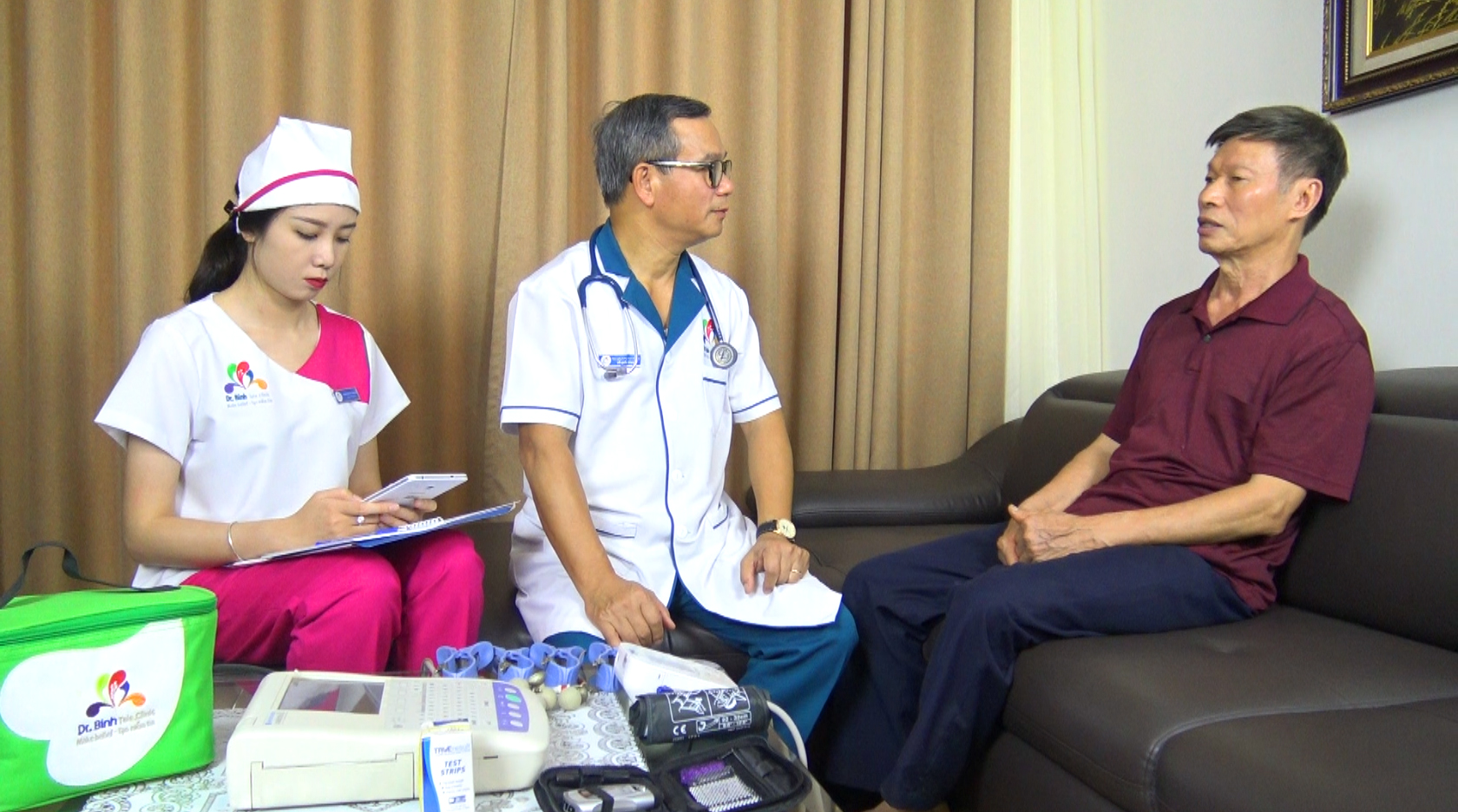 Through healthcare applications, the patient's data and medical records are constantly updated so that doctors can easily understand the patient's nearest health status and make recommendations for suitable treatment regimens. Home care services are gradually becoming more popular because people do not have to wait in line or take time to travel, and at the same time, they can choose doctors and medical services at will.
Refer to the home health care package of Dr. Binh Tele_Clinic HERE
When it comes to online healthcare, it is impossible to ignore the "integrated medical technology" feature. Integrated medical technology has led to a breakthrough in medical examination and treatment. Patients can completely schedule medical assessment and treatment at home, monitor their treatment progress, access electronic health records or connect to a network of specialists quickly through the application MEDIHOME.
In 2022 and the following years, the trend of online healthcare will be more and more developed, and people can fully expect smart healthcare. Therefore, Dr. Binh Tele_Clinic and the Medihome ecosystem will gradually upgrade their patient care services to be more professional and efficient.
CS1: DR. BINH TELE_CLINIC
No. 11-13-15 Tran Xuan Soan, Pham Dinh Ho Ward, Hai Ba Trung District, Hanoi
Hotline: 19009204
Email: info@drbinh.com – Website: www.drbinh.com
Facebook: fb.com/biquyetchamsocsuckhoe
CS2: 365 MEDIHOME THANH LONG CLINIC
1st floor, Executive Building, Thang Long Industrial Park, Dong Anh, Hanoi
Hotline: 19009204
Website: thanglong.365medihome.com.vn/
Facebook: fb.com/365medihome