Scientists Create Antibody That Defeats Coronavirus in Lab
The discovery of an antibody that has the ability to defeat coronavirus, the virus that causes COVID-19, has been hailed as "groundbreaking".
Scientists from Dutch institutions Utrecht University, Erasmus Medical Center and Harbour BioMed made the discovery, which was made public in a study published in scientific journal Nature Communications on Monday.
The study found that the 'neutralising monoclonal antibody' known as 47D11 has been found to prevent SARS-CoV-2 from entering cultured cells.
While that's early in the drug development process -- before animal research and human trials -- the antibody may help prevent or treat Covid-19 and related diseases in the future, either alone or in a drug combination, according to a study published Monday in the journal Nature Communications.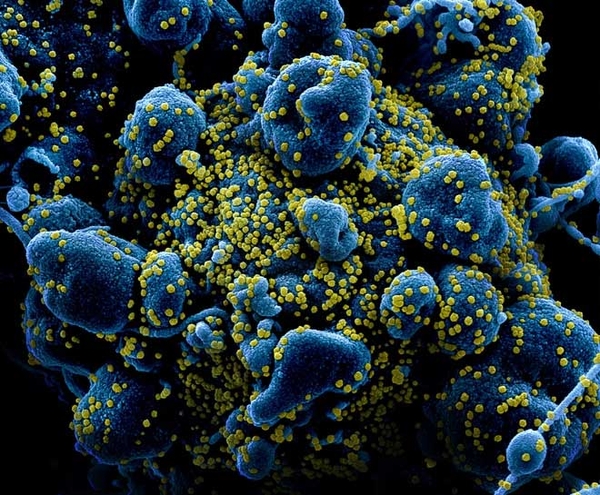 Most therapeutic antibodies are developed first in other species, and require extensive additional work to 'humanise' them, Utrecht University explains - but 47D11 bucks that trend.
Dr Frank Grosveld, chief scientific officer at Harbour BioMed and the study's co-lead author, says 47D11's 'fully human' make-up has a range of benefits in the creation of a COVID-19 treatment.
"The antibody used in this work is 'fully human', allowing development to proceed more rapidly and reducing the potential for immune-related side effects," he said.
"Such a neutralising antibody has potential to alter the course of infection in the infected host, support virus clearance or protect an uninfected individual that is exposed to the virus.
"This discovery provides a strong foundation for additional research to characterise this antibody and begin development as a potential COVID-19 treatment."
In lab tests, 47D11 was also found to be effective at blocking infection from SARS-CoV, the virus that causes SARS - a sign it could be used to treat a range of viral illnesses.
"This cross-neutralising feature of the antibody is very interesting, and suggests it may have potential in mitigation of diseases caused by future-emerging related coronaviruses," co-lead author Dr Berend-Jan Bosch says.
Dr Jingsong Wang, CEO of Harbour BioMed, labelled the discovery of 47D11 "groundbreaking".
He says the team is now "pursuing several other research avenues" in an effort to address the "urgent public health need" brought on by the COVID-19 outbreak.
Coronavirus is a global pandemic that has infected 3.6 million people and resulted in the deaths of more than 251,000.
As of last week, there were seven candidate vaccines in clinical evaluation and 82 in pre-clinical evaluation around the world, according to the World Health Organization.
It's estimated that it will take 12 to 18 months for a vaccine to be rolled out worldwide.
Source: Bloomberg, Hub