Vietnam detects 1st case of South African coronavirus variant infection
A South African woman who arrived in Hanoi in December with Covid- 19 has been found infected with the highly contagious coronavirus variant that originated in her country.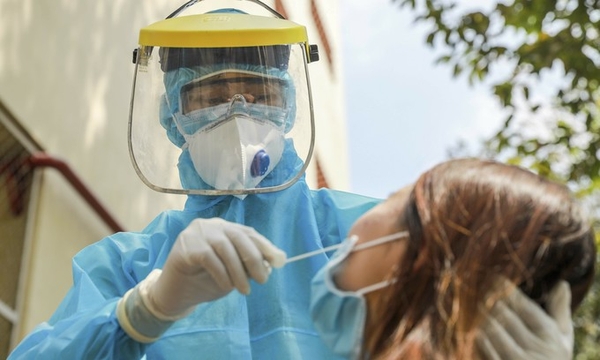 The National Institute of Hygiene and Epidemiology on Sunday said the 25-year-old is the country's first patient with the mutated strain.
She landed on December 19 on a flight from South Africa, was quarantined on arrival, tested positive for the disease, and was admitted at the National Hospital for Tropical Diseases.
Her samples were sent to the institute for genetic sequencing, and the results showed she was infected with B.1.351/501Y, which was first found in South Africa before spreading to 31 countries and territories.
Scientists said it is even more transmissible than the highly infectious U.K. variant.
On January 2 a Vietnamese woman returning from Britain was found to be infected with the coronavirus strain first discovered in the U.K., which is considered 70 percent more contagious than previous strains.
Vietnam has closed its borders but allows a limited number of flights to bring back its citizens from overseas or carry foreign experts but all have to be quarantined for 14 days.
Last month the government banned flights from countries like the U.K. and South Africa that have recorded mutations of the new coronavirus.
Vietnam is currently battling a new outbreak, with 240 cases confirmed since it emerged in northern Vietnam on Thursday.
It has spread to nine provinces and cities including Hanoi, Ho Chi Minh City and Hai Phong.
Vietnam has recorded 1,819 cases and 362 are currently active.
Source: VnExpress