Vietnam receives first 1,000 doses of Russia's Sputnik V vaccine
The first batch of Russia's Sputnik V COVID-19 vaccine has arrived in Vietnam as a gift from the Russian Federation to support Vietnam in its fight against the COVID-19 pandemic.
On March 16, the vaccine was brought to Vietnam by Nikolai Patrushev, Secretary of the Security Council of the Russian Federation.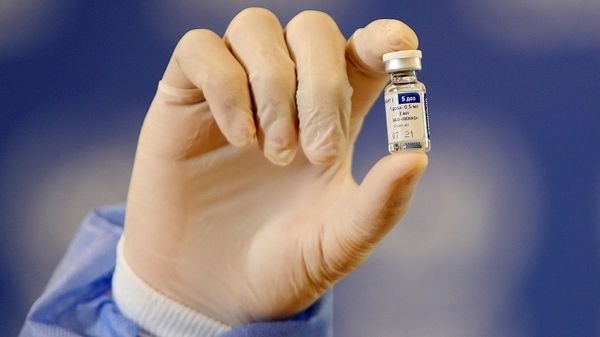 Dang Viet Hung, Head of the Department of International Cooperation under the Vietnamese Ministry of Health, announced that this morning, the ministry received the batch of 1,000 doses at Hanoi's Noi Bai airport, thereafter immediately transferred into cold storage at the National Institute of Hygiene and Epidemiology for preservation.
The use of this vaccine batch will be decided by Government, possibly provided to the Ministry of Health or other units.
These are the first doses of Russia's COVID-19 vaccine present in Vietnam.
On February 25, an advisory council for the registration of drug circulation also proposed the Ministry of Health approve two additional COVID-19 vaccines besides the already-approved AstraZeneca, including vaccines produced by Moderna (USA) and Sputnik V by Generium JSC (Russia), to be used to address the urgent needs of COVID-19 prevention and control in Vietnam.
Vietnam hopes to have 150 million doses of these vaccines available later this year before its locally-developed vaccines can be put into mass production at the year end and early next year.
Sputnik V was the world's first approved COVID-19 vaccine. From August 11 last year, the Russian Ministry of Health launched a nationwide injection of Sputnik V despite the vaccine not having completed its Phase 3 clinical trials.
To date, Sputnik V has been approved for use by more than 50 countries.
According to the results of the Phase 3 clinical trial for the vaccine, published in The Lancet, Sputnik V is up to 91.6% effective, in particular in volunteers over 60 years old, where the rate is 91.8%. After injection, 98% of volunteers produced antibodies against the SARS-CoV-2 virus.
Source: VnExpress