Vietnam's 2nd coronavirus vaccine set for human trials this week
The phase one human trial of the Covid-19 vaccine made by the Institute of Vaccines and Medical Biologicals will begin on Wednesday, the Ministry of Health said.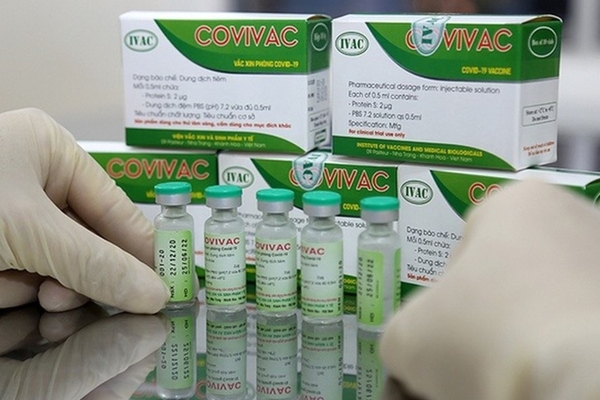 Covivac, the second Vietnamese-made vaccine to be tested on humans after Nanogen Pharmaceutical Biotechnology's Nanocovax, had received approval in late January.
The trial would take place at the Hanoi Medical University with 120 volunteers aged 18-59 and without underlying health conditions, infectious diseases or allergies getting two doses or a placebo 28 days apart.
The second phase will begin in July and the final phase in November.
Pre-clinical studies in India, the U.S. and Vietnam have shown that Covivac is safe and effective, Minister of Health Nguyen Thanh Long said.
Duong Huu Thai, head of the institute, said a dose of the vaccine, which has proven effective against the new variants from the U.K. and South Africa, would cost around VND60,000 ($2.60).
Scientists are currently studying its efficacy against more strains, he added.
Vietnam found the U.K. variant in the outbreak in Hai Duong and neighboring Quang Ninh and the South African variant in a foreigner who entered the country with Covid.
While the production of domestic vaccines is underway, the government has speeded up foreign procurement to vaccinate some prioritized categories of people.
It has ordered 30 million doses from AstraZeneca, and the first batch of 117,600 doses arrived in HCMC last week and will be given to people working on the front lines like medical workers, contact tracers and officials on Covid-19 prevention and control committees.
The government has said it is stepping up negotiations with vaccine manufacturers in the U.S., Russia and some other countries to ensure it could get a total 150 million doses this year to cover 70 percent of its population.
Source: VnExpress