Vietnam to accept three groups of people with vaccine passport
The Ministry of Health (MoH) suggested that Vietnam first accept three groups of people with proof of vaccination against the SARS-CoV-2 virus.
Under the MoH's suggestion, the three groups of vaccinated people are:
Vietnamese nationals left stranded overseas

Foreign citizens entering Vietnam on business

Foreign travelers
The MoH made the recommendation at a meeting of the National Steering Committee on COVID-19 Prevention and Control in Hanoi on April 9.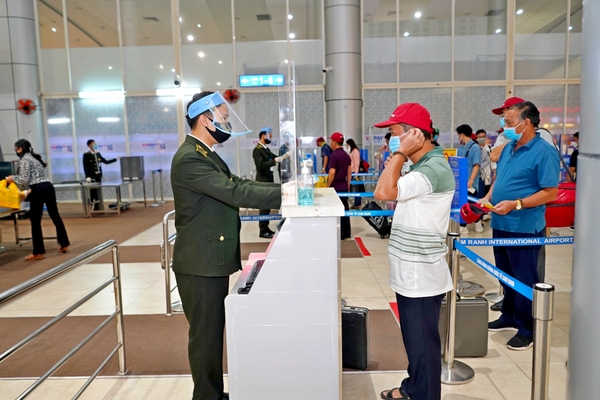 Permanent members of the Steering Committee asked the MoH to develop detailed plans on monitoring, quarantine and medical surveillance for each of the groups.
Deputy Prime Minister Vu Duc Dam, who is also head of the Steering Committee, noted fighting COVID-19 is a must but "we have to seize any opportunity to open the door and develop the economy".
At the meeting, representatives of information technology enterprises reported that they had completed technological infrastructure as well as technical solutions, to prepare for the deployment of the vaccine passport option.
The issue of vaccine passport has been raised at various forums in recent times. Despite concerns, many experts say Vietnam will lose out to regional rivals unless it accepts vaccine passports for entry.
At a recent Cabinet meeting, the Prime Minister asked relevant ministries and agencies to soon consider the option and submit it to the government for approval.
Source: Vietnamnet