CCM Vietnam opened the Representative Office in Hanoi
The opening ceremony of the CCM Vietnam office in the capital of Vietnam was held on January 14 at Dr. Binh Tele_Clinic.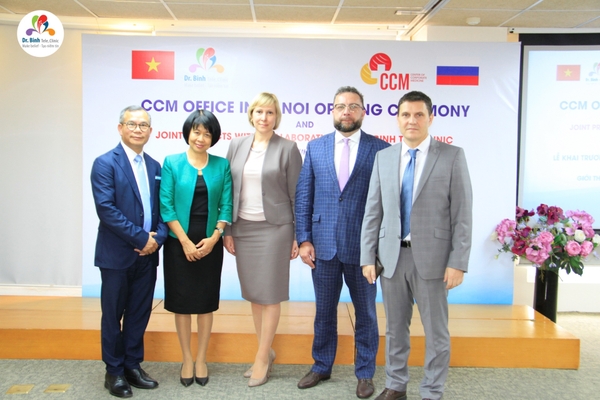 The ceremony was attended by the "General Director of CCM Global" Sergey Antipov and "Director of CCM Vietnam" Dmitry Shinkarenko, "Chairman of Dr. Binh Tele_Clinic" Dr. Vu Quoc Binh, as well as delegates from the Trade Representation of the Russian Federation, the Embassy of the Russian Federation in Vietnam and representatives of other Russian organizations and Hanoi companies.
As part of the opening ceremony, the organizers held a presentation for guests, where they demonstrated the services of the CCM Global and CCM Vietnam and presented promising projects that will be implemented in the near future together with Dr. Binh Tele_Clinic in Vietnam. One such project is the BLS and ITLS courses in accordance with international standards.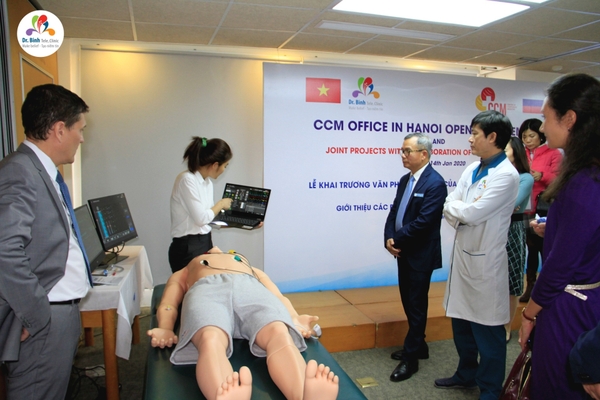 "At the moment, training rooms are fully equipped at the Dr. Binh Tele_Clinic. Presentation and promotion of courses is carried out for potential customers, the beginning of training is scheduled from February of this year", said Dmitry Shinkarenko.
The second joint launched project is the distribution of "Leonardo Essential" simulation robots, which are in high demand in the Vietnamese market.
The "Eidos Medicine" company from Kazan produces such mannequins, the CCM Vietnam subsidiary is the official distributor in Vietnam.
The third promising project announced at the event was the opening of the office of a Russian doctor from CCM in the clinic "Dr. Binh Tele_Clinic". An English-speaking doctor from Russia will act as a medical consultant for Vietnamese and foreign patients.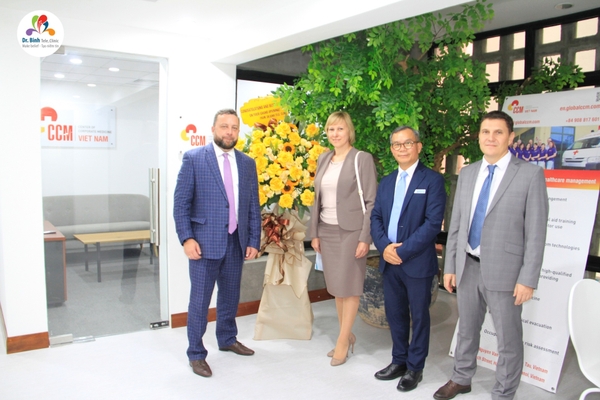 "In Hanoi today, the demand for this service has grown significantly, as a large number of Russian and foreign large companies operate in the city, in which Russian-speaking personnel need medical assistance from a native speaker. Thus, opening the Russian doctor's office, we want to close this need", added Dmitry Shinkarenko.
The ceremony was very successful and productive. At the moment, the office is actively preparing for the launch of new projects.