Russia provides remote health care services to Vietnam
The Vietnamese and Russian sides have reached a deal to promote cooperation in the field of telehealth.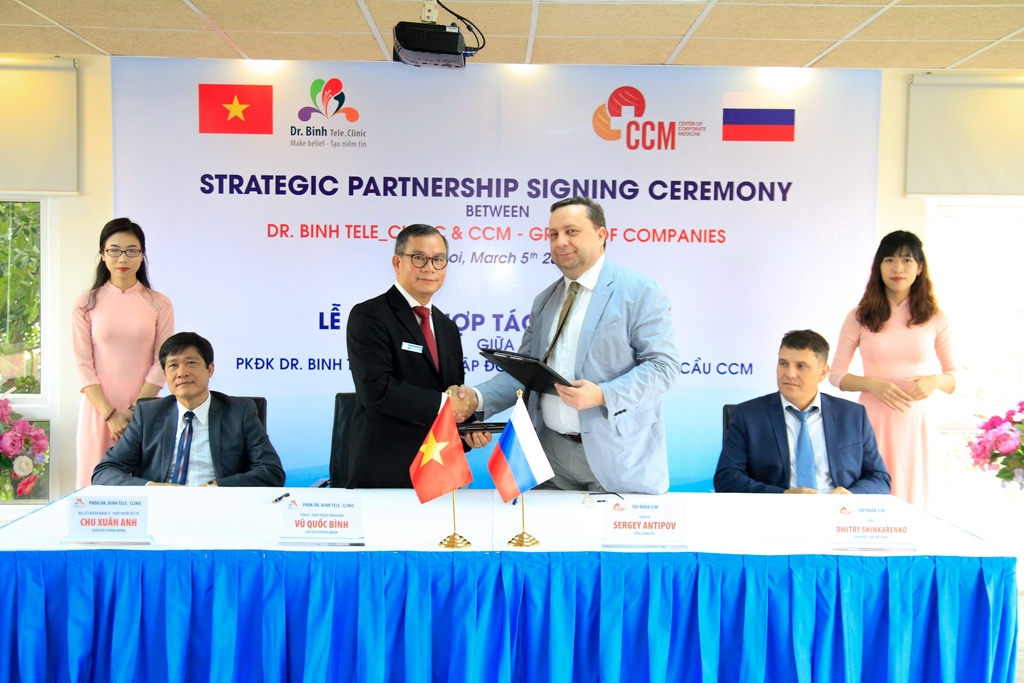 The signing ceremony for a strategic partnership agreement between the Russian Centre of Corporate Medicine (CCM) and Vietnam's Dr. Binh Tele Clinic was held in Hanoi on March 5, marking a new milestone in providing management services and remote healthcare for individuals, households, and businesses in Vietnam.
Under the agreement, CCM will provide services in emergency first aid, remote health care, chronic disease management, and prevention of occupational and malignant diseases to international standards.
The cooperation is expected to provide high-efficiency healthcare for laborers in enterprises, especially in the field of chronic disease management and prevention of malignant and occupational diseases due to toxic environments. The model also promises to make changes, particularly in the sense of "prevention rather than cure."
Professor Sergey Antipov, Director General of CCM, said that the application of telemedicine technology with the help of TeleHealth Centre 24/7 – an online medical service center, will help to maintain regular and timely health care in the home, while minimizing costs and reducing the load for hospitals.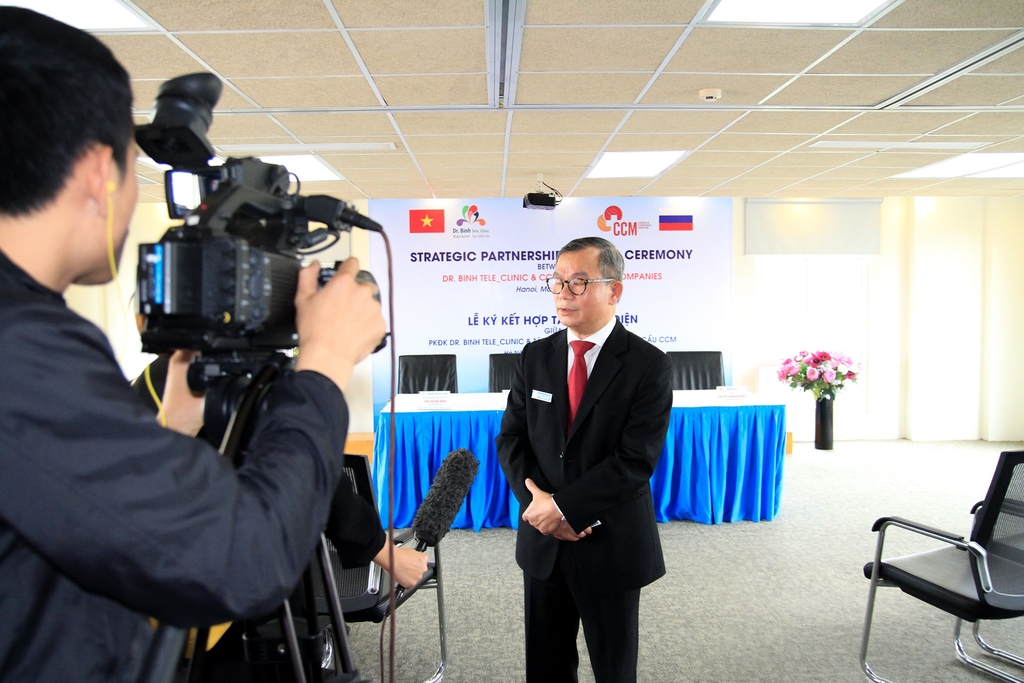 Dr. Vu Quoc Binh, Chairman of the Dr. Binh Tele Clinic said that the online medical centre TeleHealth 24/7 in Hanoi will be synchronously connected with the Central Call Centre in Russia, thus ensuring the connection and coordination among 43 medical facilities in six countries for the provision of professional health services, emergency medical rescue, and patient transfer at home and abroad.
CCM owns 42 medical examination and treatment facilities and five representative offices in Russia and other countries around the world. In Vietnam, it has set up clinics and offices in Nghi Son (Thanh Hoa province) and Vung Tau (Ba Ria-Vung Tau province). The Hanoi-based Dr. Binh Tele Clinic has pioneered the application of 4.0 technologies to facilitate its activities.