Dr. Binh cooperates with CCM to provide BLS training for medical professionals export to UAE
Dr.Binh Tele_Clinic and Vietnam Telehealth Resource Center (VTRC) in cooperation with CCM provide BLS training for medical human resources to work in the UAE market (Dubai, United Arab Emirates).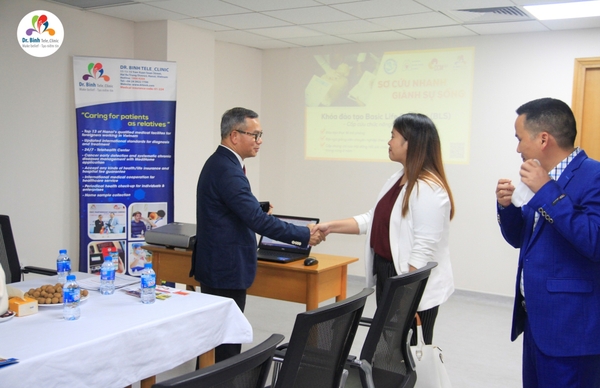 The project introduction was jointly organized by Dr.Binh Tele_Clinic, VTRC, CCM group and human resource management representatives of partners from labor export enterprises and clinics, hospitals from Dubai.
In the first part, in order to help businesses gain more knowledge about the project, PhD - Senior Doctor - People's Doctor VU QUOC BINH - President of the clinic, gave a presentation introducing the basic features of the program as well as the project's development perspective, training orientation, and goals.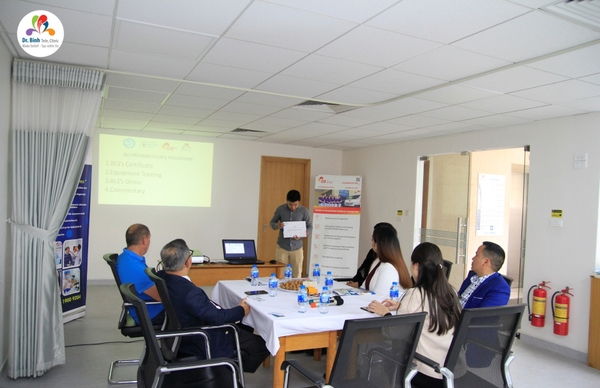 PhD - Senior Doctor - People's Doctor VU QUOC BINH believes that first aid is an important first step to carry out effective and timely interventions to help minimize injuries and improve chance of survival for the injured. Taking immediate action and applying the right and proper first aid method can make all the difference.
Dr. Binh Tele_Clinic aims to be a medical unit that provides prestigious and quality training courses, participants will meet the needs of Vietnam's healthcare industry and other developed countries like Dubai in general.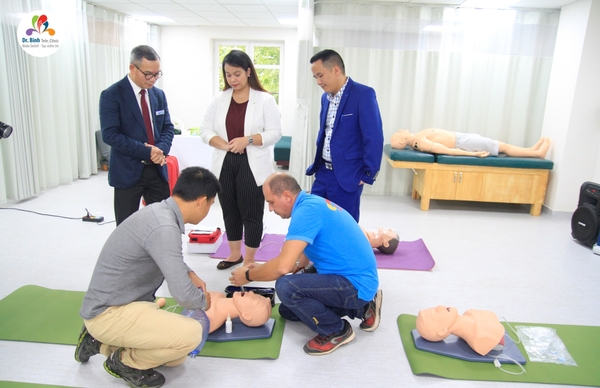 The program aims at equipping and improving first aid skills and capacity according to international standard methods to develop and professionalize Vietnamese health human resources.
The Basic Life Support Course (BLS) is a training course for participants to recognize a number of life-threatening emergencies in a timely manner, instructing cardiac resuscitation and breathing techniques. and using the automated external defibrillator (AED) to provide first aid or treatment for the victim. This course includes training on how to use AED when available. This first aid aims to prevent the condition from worsening, promote recovery, or save the victim's life.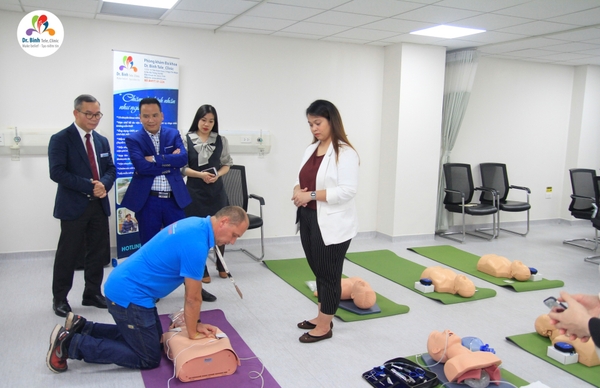 Basic Life Support Course (BLS) is organized by the European Resuscitation Council (ERC) by lecturers with years of theoretical and practical experience, certified according to international standards.
After finishing this course, students will know how to proactively and calmly respond to emergency situations. Students will be certified by the European Resuscitation Council (ERC) which is valid globally for 2 years.
To register for the course and answer related questions, please contact: 1900 9204 for advice.